Finding an Inpatient Antidepressant Detox Option that Works
Antidepressants
Antidepressants are extremely valuable to many people who live with depression. Studies find that, while most people with antidepressant prescriptions do not abuse these drugs, there are some who will intentionally misuse certain types in an attempt to get high.
Those who have previously abused other substances may be more vulnerable to abusing antidepressants. People who are misusing these medications require a thought-out and careful treatment plan that does not necessarily advocate the abrupt cessation of their medication.1
Antidepressant Abuse
While antidepressants are an invaluable treatment for many people who need them and are not commonly abused like some other prescription drugs, there have been some reports of people misusing them in an attempt to feel certain effects. Consider the following:1
There has been some evidence of bupropion (Wellbutrin) abuse, especially in correctional facilities where other, more commonly abused prescription drugs are not available.

Misusing bupropion at high doses may increase a person's seizure risk, may be cardiotoxic, and may result in some psychotic symptoms.

There have been reports of tricyclic antidepressant (TCA) misuse since the 1970s. In one study of patients in a methadone maintenance program, 25% used amitriptyline in an attempt to get high. Like bupropion, some TCAs have been found to be abused among prisoners.

When abused in high doses, TCAs may cause confusion, dissociation, delirium, seizures, heart rhythm abnormalities, and low blood pressure.

A small number of case reports detail abuse of serotonin-norepinephrine reuptake inhibitors (SNRIs) and selective serotonin reuptake inhibitors (SSRIs). One report showed that a man in his 30s who suffered from depression and an amphetamine dependence was taking incredibly high doses of his venlafaxine prescription (an SNRI), crushing up the pills, and snorting them to achieve an amphetamine-like euphoria.

High doses of these SNRIs may cause hypertensive crises and tremors.
High doses of SSRIs may cause loss of appetite, seizures, and serotonin syndrome.
While antidepressant abuse is rare, it does happen, and it can have very dangerous consequences. If you're suffering from an inability to stop misusing your antidepressant, you may need treatment. Continue reading to learn more about substance abuse rehabilitation.
<h2″>How Do Inpatient and Outpatient Differ?
Inpatient rehab centers provide 24/7 care for the duration of treatment. Inpatient facilities provide everything the patient needs during care, including accommodations and meals, making it easy for patients to focus completely on getting better. Addiction rehab centers often incorporate group therapy, allowing recovering individuals to bond with their peers, create a support network, and learn from the struggles and triumphs of others going through similar difficulties.
Outpatient services allow patients to live at home, to attend school, to go to work, and to participate in their usual activities. Well-suited to those with more mild issues with drug dependence, these programs provide a certain level of autonomy and allow the recovering person to practice their newfound skills in the real world when they return home after therapy.
Is My Privacy Protected?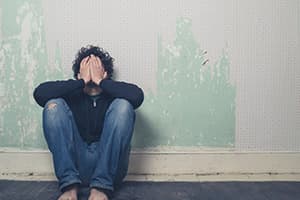 The U.S. Department of Health and Human Services passed the HIPAA laws in 1996. This means that patients have a right to privacy and must sign off on the release of medical documents before a third party receives them (though there are a few exceptions, such as in the case of a medical emergency where certain details may need to be disclosed for providers to carry out their treatment).2
Will I Have My Own Room?
Many treatment centers use a double-room design. This means that patients will have a roommate. In some cases, they may have more than one roommate. However, some clinics will allow patients to have private rooms; this may be more common among luxury or executive rehab facilities. You should discuss this with your clinic of choice when you are talking about your rooming options.
What to Expect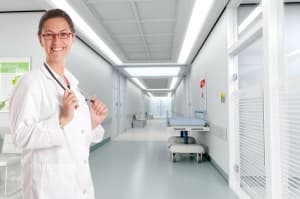 Intake is the first step to treatment. During intake, the clinic will help patients choose a suitable program, discuss financial obligations, and determine the patient's medical status and history.
In some cases, detoxification to manage the symptoms of withdrawal from substances will be the next step. For those who have been abusing several substances, such as antidepressants and alcohol, detox can be somewhat complicated, so medical detoxification can be an extremely important start to treatment.
Detox involves either the abrupt cessation of drugs and the management of symptoms that arise as a result or the slow taper of the drug to prevent severe symptoms and keep the patient comfortable. This could take a few days to a few weeks, depending on the usual dose. If antidepressants are needed for legitimate purposes, doctors may adjust dosages or try different medications during this time.
Once withdrawal is complete, therapy begins. During rehab, patients will engage in individual and group therapy and may also partake in 12-step groups, family therapy, life skills training, and educational classes. Some facilities also offer holistic/alternative treatments such as yoga and equine therapy.
How Long Does It Last?
Inpatient rehabilitation can last up to a year, depending on the severity of a patient's symptoms, their substance abuse history, their mental health, and other factors. Severe addictions may take up to a year or longer to treat. Some of the options that may be available to you include:
60-day treatment programs.
Extended-care programs.
What If I Can't Leave Work?
When work-related concerns have been a stumbling block for you to accept the help you need, consider that you can stay in touch with work by attending a treatment program that caters to CEOs and other executives.
Coupling top drug, alcohol or dual diagnosis treatment with the freedom of occasional laptop and mobile access, an executive can achieve recovery while remaining active in his or her professional life.
Aftercare
After rehabilitation, you won't be cured of your addiction. For recovery to be successful, you must make a continual effort to stay sober. This includes connecting to a support network (e.g. through attending 12-step meetings in your community), keeping a relationship with a therapist on an outpatient basis, attending psychiatric appointments if necessary to manage your mental health symptoms, etc.
Your treatment team in rehab will understand the importance of creating an aftercare plan and will work with you to set some goals for maintaining your recovery focus once you leave the facility.
Sources:
Evans, E. A., & Sullivan, M. A. (2014). Abuse and misuse of antidepressants. Substance Abuse and Rehabilitation, 5, 107–120.
U.S. Department of Health & Human Services. (2013). Summary of the HIPAA Privacy Rule.
More resources about
Antidepressant

: