Antabuse Therapy Rehab Treatment Options Near Me
What is Antabuse?
Disulfiram, known as Antabuse, is a medication used to treat chronic alcoholism. This medicine makes unpleasant effects occur when alcohol is consumed. According to PubMed Health, the effects of this drug occur about 10 minutes after alcohol is consumed and can last an hour or longer. Rehab centers may use Antabuse to discourage drinking when patients leave detoxification or to help the detoxification process.
Inpatient vs. Outpatient Clinics
Inpatient rehabilitation focuses on the emotional and psychological effects of alcoholism. Antabuse may be taken by patients in rehabilitation centers to help them remain alcohol-free. Inpatient centers allow patients to live on site, and they have 24-hour medical care. This allows patients access to 24-hour care, peer support and therapy. If there is ever a problem with relapsing or side effects, medical care is available immediately.
Outpatient clinics have patients come to them for treatment and then send the patient home at the end of each day. This allows the patient to work, go to school and stay at home, but does not provide patients with 24-hour care. Rehab centers that use an outpatient program may prescribe Antabuse to help eliminate home alcohol use.
Inpatient Rehab Center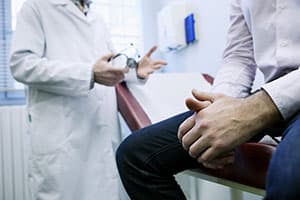 If you or someone you love is struggling with drug and alcohol addiction, you may need to find an inpatient drug rehab center. Inpatient drug rehabilitation centers can give you the intensive therapy and tools you need to defeat alcohol and drug addiction so you can get back on the right path and live a successful, happy and productive life.
Outpatient Rehab Center
Getting help for addiction is one of the most important choices you can make for yourself or someone you love. Seeking assistance is a hard decision to make and not one that should be made by simply looking for the biggest advertisement in a community telephone guide. If you're looking for outpatient drug rehab centers, there are quite a few factors you should keep in mind before you choose any one program over another. Knowing what these factors are and how they impact your treatment can help you make the tough choice about where to turn for help. Read More
Do I Need a Residential Rehab Facility?
Residential rehab can be beneficial for those with moderate or severe addictions. These centers take patients away from stressful home situations or work environments, and let them concentrate on the healing process.
Free Online Insurance Coverage Checker for Rehab
Use the free online insurance coverage checker tool below to find out if your health insurance provides coverage for addiction rehab and other rehabilitation treatment plans for substance abuse recovery.
Use, Abuse, and Addiction
Antabuse should be taken as prescribed to avoid any medical issues or side effects. Abuse occurs when too much of the drug is taken at one time. Addiction means that a patient is taking the drug more often and sometimes in larger doses than prescribed. Patients with addictions also crave the drug.
Is It Private?
HIPAA laws guarantee patient confidentiality in medical environments. Medical documents can only be released to hospitals and medical professionals if a patient signs off on the transfer of documents or if it is an emergency. HIPAA has been in place since 1996, according to the U.S. Department of Health and Human Services.
Will I Have My Own Room?
This very much depends on the Antabuse rehab center you attend. Some clinics will allow patients to have complete privacy, such as centers for executives and celebrities or high-end clients. Other clinics like to pair patients for purposes of peer support.
How Long Does Inpatient Rehabilitation Last?
Inpatient rehabilitation may last between 28 and 90 days. Some patients may have a shorter stay, and some patients have been known to stay as long as six months or to have recurring visits. Some of the most common programs are:
What Happens During Treatment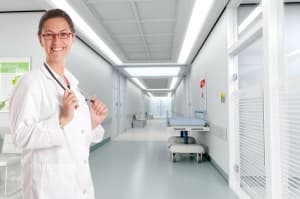 Treatment with Antabuse at a rehab clinic starts with the intake process. This is also usually when a patient's financial information is discussed. Next, detoxification is completed. Antabuse will not be used until the patient has no alcohol in his or her body. This will prevent any side effects from the medication. Withdrawal is medically monitored during detoxification to keep the patient safe and comfortable. After this, Antabuse can be prescribed to the patient and the patient can move on to rehabilitation.
Antabuse helps someone quit drinking by causing very unpleasant side effects when a person drinks alcohol. Some symptoms that might occur include:
Flushing
Nausea
Vomiting
Chest pain
Weakness
Choking
Anxiety
Antabuse is not a cure for alcoholism; it is meant to be a deterrent.
After a program is completed, aftercare might start or a patient may go to a halfway house. This can all be discussed at the time the program is completed.
Paying for a Treatment Center
Many programs offer financing and take insurance policies. The pricing of a program is based on many factors, including the location and the specialties of the Antabuse rehab center. A few things you can consider that affect the cost include:
The length of stay
Amenities provided
Whether the program is an inpatient or outpatient program
Should I Travel for Treatment?
Some patients like to travel to new locations. There are Antabuse rehab centers in the mountains, by the ocean, and in the city. Others will want to be close to home for family or friends in a comfortable or relaxing environment. The environment you want will depend on your preference for rehabilitation and whether you want to be near home during the process.
I Want to Find an Executive or Luxury Rehab Center
When business responsibilities have kept you or your loved one from getting help for a drug abuse issue or behavioral addiction, executive rehab programs are the answer. By combining great narcotic, prescription drug or behavioral addiction treatments with the ability to connect when necessary to a computer or mobile device, an executive or CEO can get back to health while staying productive.
Often, fine narcotic, prescription drug or behavioral addiction treatment centers offer the luxury amenities you would expect only in the nation's finest hotels, with your enjoyment and health being the top priorities. From private rooms and 5-star chef-prepared meals to fine linens and gym facilities, you can get the best substance abuse and behavioral addiction treatment for yourself or your loved one while relaxing in style. For support in looking for the greatest luxury drug rehab for Antabuse addiction, call our no-charge hotline today at .
Staying Sober
After rehabilitation, patients can attend 12-step programs like Alcoholics Anonymous, cognitive behavioral therapy sessions, doctors' appointments and checkups, and participate in other activities to stay clean.
Are You, or Is the Addict, Ready?
If you or an addict is ready to start at an Antabuse rehab center program, call our 24-hour hotline at . Our hotline is available 24 hours per day, seven days per week. We are happy to help you understand your options when it comes to detoxification and rehabilitation.
You May Want to Learn More About…
How to stage an intervention
How to complete an assessment
Detoxification styles
Medical withdrawal
Inpatient and outpatient treatment centers near you
Treatment Methods
There are many types of treatment methods that you can choose to participate in. These include spiritual programs and programs that are focused on holistic health, among others:
Non-12-step programs
Non-spiritual programs
12-step programs with group meetings
Spiritual meetings
Religious programs
Additional Information
Ask your chosen recovery center about sober living and extended care. Sober living environments, also known as halfway houses, provide patients with a safe housing environment. Peers facing similar addiction recovery issues live together as a support group. Aftercare can also assist patients in staying alcohol-free.
It's Not Too Late
It is never too late to get help beating an emotional or physical addiction to alcohol. If you would like to learn more about therapies and programs near you, talk to someone about your problem, or learn about interventions, call us at .