Help Finding an Anexsia Drug Abuse Treatment Facility Near Me
Anexsia is a commonly prescribed medication for the treatment of moderate to severe pain. It's a combination of hydrocodone, a narcotic painkiller, and acetaminophen, an anti-inflammatory drug found in aspirin and Tylenol.
Anexsia is now one of the most abused drugs in America.-Connecticut Department of Consumer Protection According to the Connecticut Department of Consumer Protection, Anexsia is now one of the most abused drugs in America.
If you or a loved one are experiencing an addiction to Anexsia, there is help available, and it's closer than you think. You can start the process of treatment and recovery by calling . A caring operator is ready to connect you with an Anexsia rehab facility that suits your needs.
Depending on your needs, there are both inpatient and outpatient treatment programs available. Inpatient facilities help during the first weeks and months of recovery. Physicians, nurses, and licensed counselors all work with you to rebuild your confidence and mental and physical health. Inpatient rehab facilities also have the advantage of removing you from temptations. Later, when you've completed an inpatient program, an outpatient clinic may be involved in the maintenance and follow-up treatment.
About Drug Abuse and Addiction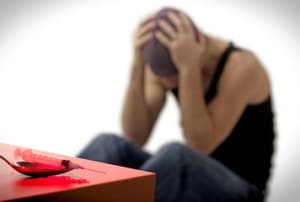 If you have admitted to yourself that your use of Anexsia is not safe or healthy, then you should consider the sort of program that will help you best. There's a clear distinction between use and abuse. As soon as you deviate from a doctor's prescription, you are possibly abusing the medication and in need of help.
A residential rehab center is a nurturing environment for recovering addicts, and offers creature comforts and amenities that a hospital simply can't. Inpatient facilities also have the advantage of removing you from an environment that may not be the best for your recovery.
According to the National Institutes of Health, approximately one in five Americans has taken a prescription drug for nonmedical reasons. This includes Anexsia, a strong painkilling medication.
As an addiction becomes more powerful, you require larger doses of the drug to achieve the same effects. This is called tolerance. Dependence is a related condition, in which stopping the drug leads to withdrawal symptoms. It's possible to experience tolerance and dependence without actually being an addict. Addiction happens when the person's mood and behavior change and the drug becomes a larger focus of the person's life.
About Anexsia Residential Rehab Centers
An inpatient Anexsia rehab facility provides both superior treatment for prescription drug addiction and a high degree of privacy. These programs are completely confidential, as per federal guidelines. Your health information will remain utterly private.
Depending upon the facility, you may or may not have a private room. Both have advantages. A roommate offers social support as a kindred spirit who's dealing with many similar issues. On the other hand, a private room allows for quiet time and contemplation — often good medicine for patients who need time to collect themselves and plan a better future.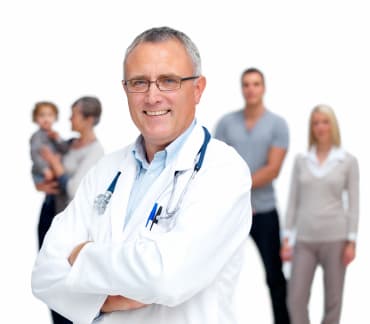 90-Day Addiction Rehab Program
Many inpatient rehab programs include 90-day drug rehab options. These three-month rehab centers allow for long-term treatment that can lead to a higher success rate for recovering addicts.
Read More
The length of your stay at an Anexsia rehabilitation facility will depend on the level of help that you need. In general, longer stays equate with better long-term success rates. Even a one-month stay at a residential treatment center is a great way to jumpstart your body and spirit.
When you stay for three months or longer, you have the opportunity to build strong relationships with staff members, counselors, and fellow addicts in recovery. These bonds can serve as powerful motivators to keep your head up and your life moving in the right direction.
All treatment programs feature similar intake procedures. A staff person will meet you and record your essential information. You will probably be asked many questions about your drug use and family history. All of these questions serve the purpose of creating a personalized treatment plan, optimizing your chances of getting the most out of your stay.
The first few days will likely consist of your body ridding itself of the drugs. An entry in the National Library of Medicine explains that detox effects can be managed with drugs that relieve anxiety and agitation. Symptoms like nausea or headache are also simple to treat. Detox is a short-term process, and when you are a resident of an Anexsia rehab facility, it is a completely safe process as well.
After detox, group and individual therapy will help you build your self-esteem and give you the tools to avoid prescription drugs in the future. Licensed counselors have years of experience helping addicts turn their lives completely around.
The cost of treatment at an Anexsia rehab facility depends entirely on the type of treatment you receive. Naturally, longer stays and intensive supervision will be more expensive. Most Anexsia rehabilitation programs accept major medical insurance. Others may offer financing options or a sliding scale payment method for less fortunate clients.
Free Online Insurance Coverage Checker for Anexsia Rehab
Use the free online insurance coverage checker tool below to find out if your health insurance provides coverage for Anexsia addiction rehab and other rehabilitation treatment plans for substance abuse recovery.
Things to Consider
Choosing an Anexsia treatment facility means asking some simple questions. For example, you will want to think about whether you want a facility close to home, where family can visit, or farther away, where you're away from possibly bad influences. You will also need to think about what life will be like after treatment. Staying sober is a process. Inpatient treatment will give you many tools for success, but you'll have to practice using them to maintain your good health. By far the most important question is, "Are you ready?" Getting treatment for addiction is a powerful step. It's also the biggest favor you could ever do for yourself.
I Want to Find an Executive or Luxury Rehab Center
When corporate issues are stopping you or someone you love from looking for care for a drug abuse problem or behavior-related addiction, executive rehabilitation centers may be what you need. By leveraging top-rated narcotic, prescription drug or behavioral addiction treatments with the ability to connect when necessary to a computer or mobile device, a business person can get back to health while staying productive.
There is hope if you or a loved one feel trapped in a cycle of Anexsia addiction.-Rehabs.comOften, fine drug, alcohol or behavioral addiction treatment clinics grant the top-tier amenities one would expect to enjoy only in America's best hotels, with your enjoyment and health being the biggest priorities.
From housekeeping services and gym facilities to in-house massage therapy and 5-star chef-prepared meals, you can get the highest-quality narcotic, prescription drug or behavioral addiction treatment for yourself or someone you love while taking it easy. If you need assistance in finding the best-rated luxury treatment facilities for Anexsia addiction, call our no-charge helpline at your earliest convenience at .
Educate Yourself on Anexsia Rehab Options
Education is also part of recovery. Before you enter an Anexsia rehab facility, learn all you can about the process of getting healthy and sober. Investigate treatment options and decide if one appeals to you more than another does. Gathering facts, rather than listening to rumors, is the best and easiest way to take the stress out of a situation.
During your research, pay special attention to the wide variety of treatment methods. They literally run the gamut, from spiritual recovery to purely medical, scientific approaches. Some use medication to change your brain chemistry; others rely on social and psychological support networks. You have to decide what will work best for you.
There is hope if you or a loved one feel trapped in a cycle of Anexsia addiction. An Anexsia rehab facility offers the ideal combination of social support and expert medical attention to speed you along the road to recovery. Start that ball rolling now: Call to speak with a courteous, professional operator about options available in your area or across the country.
More resources about
Anexsia

: