Amphetamine Addiction Rehab Treatment Centers Near Me
What Is Amphetamine?
Amphetamines are often used to treat attention deficit disorder, narcolepsy, chronic fatigue syndrome and breathing disorders. In some cases, they are even used to aid in weight loss. These drugs are classified as stimulants and can be extremely addictive.
When amphetamines are abused, a person's body develops a high tolerance for the drugs and creates a desire to use higher and more frequent doses. This high tolerance usually leads to addiction. If you or someone you care about is suffering from an amphetamine addiction, you should seek professional help from an amphetamine rehab facility right away. There are programs all across the nation that can give you the help you need.
What is an Amphetamine Addiction Rehab Center?
Amphetamine rehab centers provide treatment and support for people addicted to amphetamine. Comprehensive amphetamine detox program is offered in a number of treatment settings, including both inpatient and outpatient.
Many rehab facilities for amphetamine or other opioid drugs include a detox program at the start of treatment. Then the patient receives a combination of therapeutic interventions, such as individual therapy, group counseling, family therapy, peer support groups, and more, to help address drug-using behaviors and avoid relapse.
Amphetamine Addiction Inpatient Treatment vs. Outpatient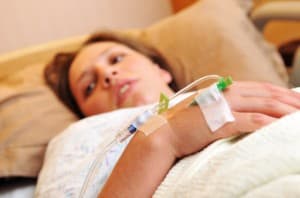 You may be wondering whether you should seek help from an inpatient amphetamine rehabilitation center or from an outpatient clinic. An inpatient rehab facility can provide treatment around the clock.
At these kinds of centers, professionals are able to provide patients with 24-hour care. Rehab patients that attend an outpatient clinic will typically be required to come in to the facility a few times a week to get treatment. An inpatient or residential center generally provides a more structured and intense rehab program.
An addiction to amphetamines can be a hard one to break. Amphetamine users experience a series of effects while high on the drug, including feelings of euphoria, elation, strength and confidence.
Once the high wears off, these feelings are often replaced with anxiety and depression, which can lead to a strong desire to use the drug again. This is what makes recovering from an addiction so difficult. For this reason, it is a good idea to consider getting help from an inpatient amphetamine rehab facility. An inpatient treatment center has a staff of professionals who can provide the constant care this kind of addiction often requires.
Check Your Insurance for Amphetamine Rehab Treatment Coverage
With the form below, we will confirm what treatment services are available under your specific plan for amphetamines addiction rehabilitation.
Amphetamine Tolerance vs. Dependence
…at least 16 million Americans ages 12 and up had taken a prescription drug for reasons that were not related to medical purposes.-NIDAThe process of addiction usually starts when drug users become dependent on a substance. This typically means they feel they must have the drug in order to relax, function or feel good.
Dependence then leads to tolerance, and they start using the substance more and more in order to get the same effect from the drug. As the abuser's tolerance level increases, addiction sets in. If you need help kicking an amphetamine drug addiction, call us today at .
We can connect you with an inpatient treatment program in your area right away. According to the National Institute on Drug Abuse (NIDA), in 2009, at least 16 million Americans ages 12 and up had taken a prescription drug for reasons that were not related to medical purposes. Stimulants and amphetamines were among these drugs. These numbers are sound evidence that there is a serious need for amphetamine rehab facilities throughout the nation.
Are Substance Abuse Rehabs Private and Confidential?
Drug rehab facilities are a private and confidential way to get treatment for an addiction problem. Most treatment centers make their patients well aware of the fact that they do not share patient information with any outside sources unless the patient asks them to. The general practice of many residential facilities is to give their patients the comforts of a private room while they go through the rehab process. Other facilities have patients share a room.
Executive or Luxury Detox Centers for Amphetamine Addiction
If corporate responsibilities have kept you or your loved one from getting help for a substance abuse problem or behavioral addiction, executive rehab programs are the answer. By combining great substance addiction and behavior treatments with the flexibility of computer and cell phone access, an executive or CEO can get healthy in privacy and style.
Many modern drug abuse and behavioral addiction treatment centers offer the luxury amenities one would only expect in the nation's finest hotels, with your success and comfort being the top priorities. From private rooms and 5-star chef-prepared meals to fine linens and gym facilities, you can get the best addiction treatment for yourself or your loved one while relaxing in style. For a hand in locating the greatest luxury treatment facilities for Amphetamine addiction, call our toll-free helpline today at .
How Long Does Amphetamine Treatment Last?
90-Day Addiction Rehab Program
Many inpatient rehab programs include 90-day drug rehab options. These three-month rehab centers allow for long-term treatment that can lead to a higher success rate for recovering addicts.
Getting long-term care is the best option for anyone who is serious about his or her recovery. Patients who opt to get treated in a program that is at least 30 days long have a greater chance for success at rehab. There are 30-day programs and others that last 45 to 90 days. Some inpatient amphetamine rehab facilities have programs that last up to 120 days. Once a person has completed their inpatient treatment program, the rehab process often continues by way of counseling and therapy sessions. These sessions can last up to six months, a year or even two years.
Other shorter term options are also available for Amphetamine addiction rehab, such as the following:
The Recovery Treatment Process
Taking the first step to get help can be scary. For some people, a lot of this fear stems from not knowing what the treatment process will be like. In general, residential treatment facilities conduct an intake interview with each patient on their first day at the center. This helps facility workers get more information about the addiction and allows them to devise a plan of attack for treatment.
After the intake interview, patients can expect to be assigned to a comfortable and possibly private room, where they will live for the duration of their stay. At this point, treatment begins with a series of meetings and visits with the center's team of professional staff that includes doctors, counselors and psychiatrists. Some of the services provided at inpatient amphetamine rehab facilities include:
Individual counseling
Group counseling
Individual and family therapy sessions
Doctor examinations and medical treatment
The staff members at qualified inpatient care centers are professionally trained to deal with the medical, emotional and mental aspects of drug addiction recovery. Start the process of getting your life back on track by calling today.
Finding the Best Amphetamine Addiction Treatment Near Me
Whether you should travel or check in to an amphetamine rehab treatment center that is near you is a personal choice. If there are a lot of family members and sober support within the community, staying near your residence may be a better choice.
Some individuals find that traveling from amphetamine addiction rehabilitation helps them start the new path of recovery and avoid outside stressors or triggers. The most important aspect is that the individual seeking amphetamine addiction rehab treatment feels sufficiently safe and comfortable to focus on treating the addiction.
Paying for Amphetamine Rehab Treatment
Most facilities offer patients a variety of options to pay for treatment. There is usually the option to pay with medical insurance or by credit card, cash or check. If a patient has medical insurance that will cover payments, they need to be clear about whether the insurance will pay for the entire cost.
If only a portion of the treatment is covered, then the patient will be expected to pay the balance. Most inpatient amphetamine rehab facilities are eager and willing to resolve any financial issues as quickly as possible, so patients can focus on the process of recovering from the addiction.
After patients check out of inpatient care, they will likely need to continue with therapy and counseling in order to help avoid relapse. Some facilities provide this ongoing service, while others do not. Patients who have completed their residential care may want to know more about these services:
Sober living after amphetamine rehab
Rehab aftercare counseling services
Individual therapy after recovery
Family therapy during and after inpatient care
It's a good idea to speak with facility workers at your amphetamine rehab facility before leaving inpatient care to find out more about where these services are offered in your local area. Get connected with a center by calling .
Take Our "Am I an Amphetamine Addict?" Self-Assessment
Take our free, 5-minute "Am I An Amphetamine Addict?" self-assessment below if you think you or someone you love might be struggling with drug addiction. The evaluation consists of 11 yes or no questions that are intended to be used as an informational tool to assess the severity and probability of a substance use disorder. The test is free, confidential, and no personal information is needed to receive the result.
Recommended Rehab Treatment Articles
More resources about
Amphetamine

: