Actiq Addiction Rehab Treatment Centers Near Me
What is Actiq?
Actiq is a pain reliever that is often prescribed for cancer patients. Actiq contains fentanyl citrate and can be habit-forming if abused. Those who have become dependent on Actiq should seek help as soon as possible. Actiq rehab centers have programs in place to help patients overcome addiction and succeed for the long term. Since dependence has many causes, a combination of therapies works best for most individuals.
Treatment is tailored to each patient, since addiction does not have a single cure.
Inpatient Facilities vs. Outpatient Clinics
A person who is living with addiction can benefit from either inpatient or outpatient treatment. Similar treatments are offered at both types of facilities, and the right choice depends on many factors. Those with serious, long-term or persistent addictions generally benefit from inpatient care.
Dependent individuals with a less serious illness, those who need to maintain employment and patients who have completed inpatient treatment may benefit from the flexibility of an outpatient program.
Do I Need a Residential Rehab Facility?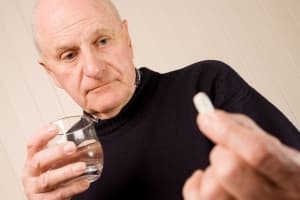 If you are dependent on this medication, then an Actiq rehab center is a good choice for you. Inpatient treatment offers the highest level of care, allowing those who actively seek treatment to remain sober long term.
Residential rehab offers a therapeutic environment where patients can learn, heal and become sober. Simply using this drug as recommended is generally safe. However, excessive use or abuse can lead to addiction.
Tolerance vs. Actiq Dependence
Tolerance occurs after long-term use of the drug. If Actiq is abused repeatedly, the drug no longer provides the desired effect. The patient begins to take larger doses in order to relieve pain. Tolerance leads to dependence. Eventually, the patient is unable to stop taking the medication without experiencing withdrawal symptoms.
Are Actiq Rehabs Confidential?
Actiq rehab centers understand the importance of patient privacy. Every effort is made to keep patient information confidential. Federal drug and alcohol confidentiality regulations are strict, and those violating the law are subject to disciplinary action. Information on the best Actiq treatment programs is available by calling .
Free Online Insurance Coverage Checker for Actiq Rehab
Use the free online insurance coverage checker tool below to find out if your health insurance provides coverage for Actiq addiction rehab and other rehabilitation treatment plans for substance abuse recovery.
How Long Does Inpatient Actiq Rehabilitation Last?
Actiq rehabilitation centers offer flexible options. Some patients receive treatment for one month, and others stay for 60 or 90 days. The length of treatment depends on many factors. Those with the most serious addictions benefit from longer programs. A 28- to 30-day program is sufficient for patients with short-term addictions or individuals who have completed rehab in the past.
What Is Treatment Like?
Actiq rehab centers offer care and support 24 hours a day. Patients undergo a detoxification process and learn to function without Actiq. In addition, the physical symptoms of dependence are treated. Patients also receive counseling, education and therapy designed to heal the psychological component of addiction.
Paying for Actiq Addiction Treatment
Each Actiq rehab center is unique, and the costs of treatment vary. Inpatient care usually costs more than outpatient treatment because residential treatment programs offer around-the-clock care. Many insurance companies cover the cost of treatment, and financing is generally available.
Should I Travel or Stay Close to Home?
According to the National Institute on Drug Abuse, over 13,000 addiction recovery centers are located in the United States. Patients have a variety of options. Some Actiq rehab centers can be found in remote and serene locations. The relaxing environment is part of the healing process. Some patients prefer to stay near family members or loved ones and choose a facility close to home.
I Want to Find an Executive or Luxury Rehab Center
If business concerns have stopped you, a family member or a friend from getting assistance for a drug or alcohol problem or behavior-related addiction, executive rehabilitation programs may be what's needed. Combining top drug, alcohol or behavior addiction treatments with the freedom of computer and cell phone access, an executive or company president can get treatment in comfort and style.
Many current substance and behavior addiction treatment facilities feature the nicest amenities you'd expect in 4 and 5-star hotels, with your success and enjoyment being the primary goals. From 5-star chef-prepared meals and fine linens to gym facilities and in-house massage therapy, you can get the greatest drug, alcohol or behavior addiction treatment for yourself, your family member or your friend while relaxing in comfort.
What Happens Next?
Patients can continue treatment after residential care has been completed. Many Actiq rehabilitation facilities offer programs designed to reinforce skills learned at rehab and ensure lifelong success. A recovered individual can participate in alumni events and share his or her story with rehab patients.
Readiness for Treatment
Making the decision to seek help is personal. Some individuals realize the issue and voluntarily choose to attend an Actiq rehabilitation program. Others are persuaded by loved ones. Once the individual can accept that he or she has a dependency issue, then rehab is the next likely step.
You May Want to Learn More About:
Interventions
Often, family members and loved ones recognize the signs of addiction first. The loved ones prepare a surprise meeting and urge the dependent individual to seek treatment at an Actiq rehab center. Interventions are often successful, and the afflicted individual chooses to accept help.
Assessment/intake
Patients need to be assessed when entering an Actiq treatment facility. The assessment process is designed to determine the best treatment program for that individual. The intake process involves medical testing and standard admittance paperwork. This is the first step in the treatment process.
Detox/withdrawal from Actiq
A dependent individual may experience withdrawal symptoms when he or she stops using Actiq. These symptoms can be unpleasant but they can be managed by the medical professionals at an Actiq rehab center. Detoxification is generally a part of the rehabilitation process. Detox can take a few days to a couple of weeks. During this time, the patient is monitored 24 hours a day. Every effort is made to ease the symptoms of detox and withdrawal.
Residential vs. Outpatient Treatment
Private Actiq rehab centers can offer both inpatient and outpatient programs. Inpatient treatment is the best option for those who are experiencing withdrawal symptoms or who have been living with addiction for a long period of time. Outpatient treatment often follows residential recovery and can be a good choice for those who need to work while receiving treatment.
Treatment Methods
Treatment comes in many forms. While most Actiq rehab centers offer counseling, behavioral therapy, education and group programs, others offer alternative treatment methods. These include:
Art-based therapy programs
Spiritual healing
Equine therapy
Vitamins and supplements
Adventure therapy
Sober Living
After residential rehab has been completed, the patient is drug free. Remaining sober long term is possible with the skills in treatment. The recovered individual is equipped to make positive choices and cope with stressful situations that may have led to drug use in the past.
Aftercare/Recovery
Aftercare programs are designed to ease the patient into a sober lifestyle. The recovered individual is able to work and maintain a social life while attending therapy as needed. Aftercare programs reinforce the ideas learned during treatment and can contribute to long-term success.
Get Help Today
Call right now. Phone lines are open 24 hours a day. Addiction can be treated, and there is always hope. You can overcome your Actiq dependence and regain your life.
More resources about
Actiq

: