Rehab Programs for Pastoral Caregivers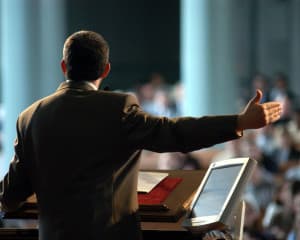 Kirk A. Bingaman notes that theology can make people in need of care more hopeful. Theological-based treatment may be especially helpful for those who are involved with spiritual organizations. Spiritual and pastoral caregivers may succumb to addiction and require the help, and a faith-based rehab center may be ideal for spiritual people in need of help. Executive or regular rehab programs are also good choices, as some offer religious programs.
Inpatient Rehab vs. Outpatient Programs
Inpatient rehab requires the patient live at the facility from one to three months. Therapeutic communities, a longer inpatient rehab option, last six months and could be effective treatment options for spiritual and church leaders looking for a healing community. These programs use staff and fellow patients, usually spiritual, as members with the aim of changing the patient's outlooks and behavior. In inpatient programs, you may be treated for serious addiction to drugs like prescription drugs, heroin, cocaine, methamphetamine, adderall, xanax amphetamine, opium, ketamine, PCP, analogs and many more. Outpatient treatment programs involve the patient visiting the facility for treatment at regular intervals. This includes both group and individual counseling and therapy. Some drug addictions treated in outpatient programs include MDMA, GHB, codeine, amphetamines, nicotine, cocaine, heroin, opium, ecstasy and flunitrazepam.
Should I Choose a Residential Rehab?
The medical aspect of drug treatment becomes more complex for serious addicts since they are often addicted to more than one drug. An inpatient setting may be useful for more serious addicts, especially those who are likely to respond to spiritual help. People with a history of drug addiction could benefit from a residential rehab program.
What Does Executive Treatment Offer Over Other Rehabs?
In executive rehab, treatment doesn't completely disrupt the client's professional life and offers increased privacy. The various support services and conveniences are accessible to the client as they go about their work. Executive rehab ensures that clients can receive suitable treatment whenever it is required, allowing spiritual caregivers to get help around their own caregiving schedule.
How Long Will My Inpatient Rehabilitation Last?
Rehabilitation time lasts between a month and a year, depending on the addiction. For treatment to be less intrusive, recovery plans are tailored to meet one's professional needs. Drug, alcohol and behavioral disorder treatment for church leaders includes spiritual guidance in addition to normal treatment. The length of time a spiritual caregiver remains in a facility depends on the level of the caregiver's addiction and how long he has been addicted.
28-30 Day Treatment Facilities (1 Month)
"Spiritual and pastoral caregivers may succumb to addiction and require the help, and a faith-based rehab center may be ideal for spiritual people in need of help."Short-term residential programs offer thorough but short-lived treatment founded on an amended 12-step approach. After this treatment, it is imperative for the pastoral caregivers to remain engaged in outpatient treatment programs and/or aftercare programs. These programs help to reduce the risk of relapse once a patient leaves the residential setting.
60 Day Treatment Facilities (2 Months)
Again, the depth of the addiction and what the spiritual or pastoral caregiver is addicted to determine whether they will need to stay in the program for up to two months in order to receive the care that will ensure they are on the road to full recovery.
90 Day Treatment Facilities (3 Months)
Addiction treatment options for churches are most often long term, which provide care 24 hours a day, normally in non-hospital locations. One such treatment model is the therapeutic community (TC), with lengths of stay between 6 and 12 months. According to Rehab.com, a spiritual leader's kinship with fellow rehab members may continue after his stay. Spiritual people may find that this gives their struggle with addiction certain significance.
Other Options
Outpatient treatment differs in the types and strength of services presented. Such treatment costs less than residential or inpatient treatment and is more suited to people with jobs or wide social chains. Individualized drug counseling focuses on decreasing or ending prohibited drug or alcohol use and addresses associated areas of weakened functioning.
What Happens During Rehab?
A doctor will assess the addiction level and create a detox plan based on the forms of drugs a patient was using, so it is imperative that the patient is honest.
Detoxing
Following a psychological assessment, the patient will begin detoxing. This sometimes includes the temporary use of medications to ease symptoms of withdrawal, such as Suboxone or Valium.
Addiction Treatment
This may include group peer therapy, individual therapy or both.
Specialized Care
This can involve alternative therapies such as Acupuncture for pain management treatment, meditation and equine therapy.
Extended Care/Aftercare
This includes specific strategies to avoid triggers and information for people to communicate with when they go home.
Paying for Drug, Alcohol and Behavioral Addiction Treatment
How Much Will it Cost?
Rehab.com reports that luxury programs, which range from $20,000 to $80,000 per month, are most expensive. By contrast, standard drug treatment facilities charge between $10,000 and $20,000 per month. There are also low-cost and free options available.
Do Rehabs Accept Insurance?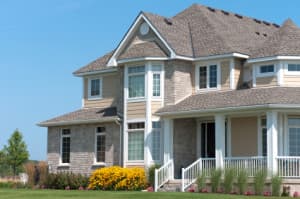 Check with your provider. According to SAMHSA.gov, there are options for the uninsured as well.
Can I Finance Treatment?
Many treatment facilities offer financing.
Will My Job Help Cover the Cost of Treatment?
Some churches actually help their spiritual and pastoral caregivers with the cost for treatment.
Should I Travel or Stay Near Home? That decision depends on various elements. If you are concerned about colleagues or the general community hearing about your treatment, it's better to travel to a rehabilitation center. It also depends on whether the program you need is near to you. If you are not concerned about privacy, choose one near you if available.
Support Groups to Stay Sober
Many people find support groups motivational. To find a support group, one can ask a health care provider, counselor or church leader.
Using Our Helpline to Determine Your Rehab Options
Call to discuss your preferences for making the shift back to a sober and addiction-free lifestyle. Finding the best options to turn your life around is an opportunity that we can help you with. Call us now; it's never too late!
FAQs
Are Drugs or Alcohol Affecting Your Work as a Spiritual caregiver?
If a caregiver is expected to help others, a spiritual caregiver's own demons may impact his work.
Are there Legal consequences of using as a pastoral caregiver?
Only if addiction causes one to break the law.
Will My Company Keep My Treatment Private and Confidential?
Most companies, including the church, maintain your privacy during treatment.
Will I Be Able to Keep My Job if I Undergo Treatment?
It depends on your contract, and if your boss is understanding.
Can I Continue to Work During Treatment?
Many people do, particularly those in executive rehab.
Can I Use My Phone or the Internet During Treatment?
You can at an Executive rehab.
Questions and Answers
Can Job Stress Cause a Drug or Alcohol Problem?
Job stress can often be a trigger.
Can I Get Treatment for a Dual Diagnosis (Both an Addiction and Behavioral Disorder)?
In facilities where an integrated dual diagnosis treatment program is offered for both addiction and mental illness, the facility will run special group sessions for patients with dual diagnoses. Participation in such groups helps manage expectations and assure patients that, while they may have a harder road ahead than others, their dual diagnosis does not mean that recovery will remain elusive.
What are the Most Commonly Abused Drugs in the Workplace?
Marijuana and alcohol are the most commonly abused drugs in the workplace.
More resources about
Rehab Programs for Pastoral Caregivers

: