Vivitrol Isn't the Magic Bullet We've Been Led to Believe
"Vivitrol isn't the magic bullet you think it is," said one young man in a recovery meeting I attended.
The man he was speaking to had been lamenting he relapsed on heroin and had to wait two more weeks to get his first Vivitrol shot, which can only be taken after the body has been 7 to 14 days clear of opioids. His rehab center told him that Vivitrol would cure his cravings and prevent future relapses. They never even offered him methadone or Suboxone (the brand name of a medication that consists of buprenorphine and naloxone), which prevents opioid withdrawal and cravings. As a result, the young man was at high risk for relapse when he left rehab.
Creating a Pharmaceutical Juggernaut
Vivitrol is the brand name for an injectable form of naltrexone, an opioid antagonist that blocks the brain receptors opioids bind to, making it almost impossible to get high off of opioids. It has been heavily marketed to rehabs, correctional systems, and now directly to potential consumers. It is delivered in a once-a-month extended release shot, and has become the subject of much controversy as the opioid epidemic and debates about what constitutes as "clean and sober" rage on.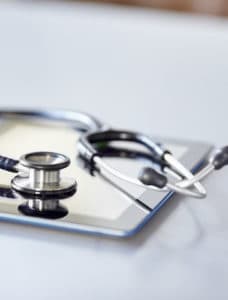 Vivitrol's maker, the drug company Alkermes, has aggressively marketed its drug, touting it as non-addictive, and criticizing the gold standard medications for treatment of opioid use disorder – methadone and Suboxone – as if it's merely substituting one drug for another. This feeds into the American prejudice against people who use drugs of any sort, even those that have been proven to save lives.
"Treatment of addiction has become more stigmatized than the addiction itself," says Bruce Trigg, MD, a physician who has been treating patients with opioid addictions for 12 years. As an officer with the New Mexico Department of Health, Trigg helped to start one of the nation's few methadone programs in the largest jail in New Mexico.
"In most jails, if you are addicted to opiates you receive nothing, or perhaps a combination of medications such as clonidine, Motrin, and Lomotil to relieve some of the symptoms of withdrawal. Methadone or Suboxone are much more effective for treating withdrawal symptoms and also, this provides a unique opportunity to begin treatment of the person's opiate addiction. Just getting "detoxed" in a jail without initiation of treatment with methadone or Suboxone virtually guarantees the person will relapse after they are released," said Trigg.
Stigmatizing the Gold Standards
Opioid tolerance decreases quickly with a period of abstinence, so those who have recently detoxed can die of an overdose from the same dose of heroin they were using regularly before detox.
Methadone and Suboxone are known as opioid agonists because they occupy the brain's opioid receptors. They are the gold standards for treatment because they are long-acting, non-injected, legal, quite safe, prevent the discomforts of withdrawal, relieve cravings, and block the effects of illicit opiates. People on either of these medications are much less likely to use heroin or pain pills, such as oxycodone.
Vivitrol marketers have played directly to the prejudice against methadone and Suboxone, advertising Vivitrol as a medication for those who want to be "drug-free."-April Smith
"On appropriate therapeutic doses of methadone or Suboxone, people are not high," says Dr. Trigg. "If you are on methadone, you even have legal protection that you can't be discriminated against. You can even have a commercial drivers' license."
People on methadone or Suboxone are able to function normally, giving them the opportunity to build a life and become productive members of society. However, these treatments have long been criticized as "substituting one drug for another." Though Narcotics Anonymous has a policy of not interfering with participant's medical treatment, some local groups stigmatize and discriminate against people on medication. In some chapters, those using medication-assisted treatments are not even allowed to speak in meetings.
Vivitrol marketers have played directly to the prejudice against methadone and Suboxone, advertising Vivitrol as a medication for those who want to be "drug-free." This has been particularly effective with drug courts and the correctional industry. Alkermes sends sales representatives to drug court judges and provides free doses of the drug. It has also aggressively lobbied legislators and criminal justice officials, including donating large amounts to political campaigns of federal legislators and local law enforcement officers who advocate for Vivitrol and criticize methadone and Suboxone.
Ignoring the Lack of Vivitrol Evidence
The evidence for efficacy of Vivitrol is thin. The main study that the FDA relied on in approving Vivitrol to treat opioid use disorder was conducted in Russian prisons, where clinical trial standards are much less strict than those in the US.  Methadone and Suboxone are on the World Health Organization's list of essential medications, whereas Vivitrol is not. Substantial concerns have been raised about the potential for overdose when a patient goes off Vivitrol, after having lost opioid tolerance.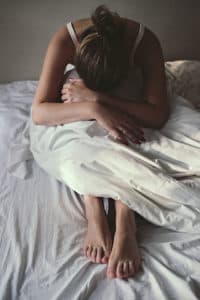 There are also serious concerns raised by the lack of medical supervision required with the use of Vivitrol. Unlike methadone and Suboxone, which must be given either in a clinical setting or by a specially trained and SAMSHA registered (Drug Abuse Treat Act Waivered) doctor's prescription. Vivitrol, on the other hand, can be given by any medical provider with no special training.
"Doctors who are not familiar with the nature of heroin dependence could easily give someone a Vivitrol shot for one month and think that they're cured. In fact, after 30 days heroin-free, the person is at the greatest danger for overdose, as we know by the greatly elevated overdose rates among people graduate from 28-day treatment programs," says Kenneth Anderson, addiction expert.
"At 30 days abstinent, the craving is at its maximum, whereas tolerance is at minimum. This puts people at great danger. People should be maintained on Vivitrol for at least six to twelve months until the most severe cravings pass, and doctors need to be specially trained before they are allowed to prescribe Vivitrol."
Many jails and rehab programs give detoxed opioid users one shot of Vivitrol as they are being discharged. However, there is often no plan for follow up, so the prisoner or patient is at great risk for overdose as soon as the one-month life of the Vivitrol shot wears off. People can even overdose while on Vivitrol. This is especially likely when they are forced to take the shot, but are not psychologically committed to becoming abstinent. They may even take large amounts of opioids in an attempt to get high and accidentally overdose.
Methadone and Suboxone have a long history of preventing overdoses. In a study of released prisoners in England, all cause-mortality rates were reduced by 75% in the group that got one of these treatments and overdoses were reduced by 85%, compared to the group that did not receive them.
Pulling the Wool Over Our Eyes
Alkermes has not only marketed Vivitrol to drug courts and prisons. It has taken its campaign straight to the public, including a series of advertisements in New York subways.  Dr. Trigg, now an addiction consultant in New York City, has written to the FDA as part of their badad.gov campaign, an effort that asks healthcare professionals to report false or misleading advertisements for drugs.
"I submitted a complaint to the FDA regarding an ad for Vivitrol in the New York subway that said, 'Vivitrol is the first and only non-addictive, once-monthly treatment for opioid dependence.' The implication is that the other treatments are addictive. That plays into the misinformation about treatment with methadone or Suboxone. Treating a patient with an opioid agonist doesn't mean you're prolonging the addiction. Addiction isn't just taking a medicine every day; addiction is compulsive drug use despite harm. Methadone and Suboxone are treatments, that under proper medical supervision do not cause harm. Treatment is not an addiction."
Dr. Trigg went on to say, "If we were to treat people who take insulin to treat diabetes the way we treat people with opioid addiction, we'd call them insulin addicts."
Those with opioid use disorder should be offered the full range of treatments available, and made aware of the scientific evidence supporting each. Stigma against methadone and Suboxone therapy, perpetuated by misleading Vivitrol marketing, is harmful to those seeking to free themselves from dependence on heroin and start a new life.
Goodnoogh A & Zernike K. (2017)  Seizing on Opioid Crisis, a Drug Maker Lobbies Hard for Its Product.  The New York Times.
Krupitsky E, Nunes EV, Ling W, Illeperuma A, Gastfriend DR, Silverman BL. (2011) Injectable extended-release naltrexone for opioid dependence: a double-blind, placebo-controlled, multicentre randomised trial. Lancet.
Marsden J, Stillwell G, Jones H, Cooper A, Eastwood B, Farrell M, Lowden T,
Maddalena N, Metcalfe C, Shaw J, Hickman M. (2017) Does exp.osure to opioid substitution treatment in prison reduce the risk of death after release? A national prospective observational study in England. Addiction
Images Courtesy of iStock