High Doses of Baclofen Medication to Suppress Alcohol Cravings
"The very day I began taking baclofen in high doses, my brain stopped screaming for alcohol. I drank heavily on a daily basis for the past 30 years. The longest I was ever able to abstain based on will-power was two weeks," said Randy.
He had tried Alcoholics Anonymous, SMART Recovery, Rational Recovery, therapy, and everything he could think of…but nothing worked.  Then he read a book called The End of My Addiction by Dr. Olivier Ameisen, a French cardiologist working in New York. The book was about baclofen – a medication that Ameisen said suppressed alcohol cravings.
Ameisen experimented on himself and found baclofen to be effective in curing his own alcohol problem. In 2004, he published a paper entitled "Complete and Prolonged Suppression of Symptoms and Consequences of Alcohol-Dependence Using High-Dose Baclofen: A Self-Case Report of a Physician" in the journal Alcohol and Alcoholism. The paper generated interest in the scientific community surrounding a possible wonder drug for alcohol use disorder treatment, and other scientists began to research baclofen's potential.
Baclofen 101
Baclofen is a muscle relaxant sold under the brand name Lioresal. It is used to treat muscle spasms such as those caused by multiple sclerosis or injuries. It works by activating GABA receptors in the brain, causing a relaxing effect.
Baclofen for Anxiety
In addition to relaxing the muscles, baclofen seems to have an anxiolytic effect, meaning that it reduces anxiety. This makes sense because the GABA receptors control anxiety. Other drugs such as benzodiazepines (Xanax, Klonipin, or Valium for example) also work on the GABA receptors, causing an anti-anxiety effect.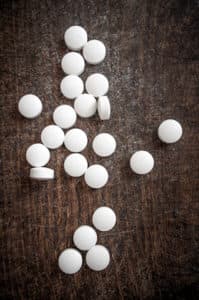 Baclofen for Alcohol Addiction
One of the most common chemicals that activates GABA receptors is – you guessed it – alcohol! So we can suppose (though we cannot be sure) that the mechanism by which baclofen works to suppress alcohol cravings is the activation of GABA receptors, which reduces the need for alcohol. While this effect does not always appear at the doses commonly used for muscle relaxation, some people with alcohol dependence respond to higher doses.
A series of studies followed Dr. Ameisen's initial report, but showed mixed results. A 2015 randomized controlled trial (a study where some patients are assigned to a treatment while others are given a placebo, a pill that looks like the treatment drug but contains no active ingredients), called the BACLAD study, found that, at doses up to 270 mg per day, patients treated with baclofen achieved more days of total abstinence from alcohol than those who did not get the drug. This study also found no serious adverse events, meaning that no one had a serious negative reaction to the drug.
A 2016 study, however, found different results. Scientists measured the time to first relapse for patients on different doses of baclofen (150 mg, 30 mg, or none) and found no significant differences between the groups. Patients also reported side effects such as sleepiness and dry mouth. It is important to note that the high dose used in this study was 150 mg, significantly less than the 270 used in the BACLAD study where patients treated with baclofen achieved more days of abstinence than untreated patients. It is also important to note that these two studies did not measure the same thing: the BACLAD study measured total days of abstinence, while the second study measured time to first relapse (as defined by first heavy drinking day while on the drug). Patients were dismissed from the study after their first relapse, so we have no way of knowing how many days of total abstinence they might have achieved had they been allowed to continue.
Baclofen Side-Effects
Like any drug, baclofen is not without risks. The most commonly reported side effects are drowsiness and dry mouth. These seem to appear at higher doses, while those who take lower doses experience fewer side effects.
Baclofen is definitely not a "do it yourself" drug. You should not try baclofen for suppression of alcohol cravings without close supervision from your doctor. Even if you have been prescribed baclofen for muscle spasms or pain, do not try it at higher doses than you have been prescribed without talking to your doctor in detail.
Baclofen doses must be titrated up, meaning that you start at a low dose and gradually increase it as instructed by your doctor. Also, as with benzodiazepines, stopping baclofen abruptly can cause serious problems, such as panic attacks and even seizures.
How Baclofen Helped With Alcoholism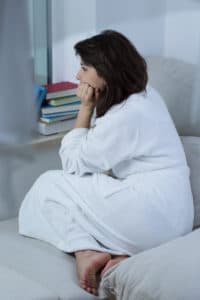 Anna, a 53-year-old corporate executive who raised two children while climbing to the top of her career while struggling with alcohol, reported on her experience with baclofen, "I take 20 mg three times a day. When I was suffering with detox, the dose was doubled. I would not have been able to abstain without it." She also said that it reduced her chronic anxiety and helps her sleep.
Zephyr, whose parents own a restaurant, found herself drinking way too much of the wine that was part of her culture; by the age of 40, she developed a serious drinking problem. She tried everything from AA to intensive therapy to naltrexone, but only found relief from a very low dose of baclofen. "I've been using 30 mg a day for about three months. It's amazing! Even though I did drink for the 1.5 months while on it, I never overdid it. It significantly reduced my intake and cravings. Now I am abstinent again and no cravings! It's the only single drug that ever helped me."
Zephyr also noted one unexpected effect: "It does this weird thing: alcohol starts tasting funny. My favorite white wine started tasting weird after I'd been on it for a while. I didn't like it anymore."
Using Medications as a Treatment Tool
Efrem Nulman, a PhD psychotherapist with expertise in addiction and psychopharmacology, said, "For the last ten to twelve years, I've been advising doctors to prescribe baclofen for a number of different problems or dependencies. It's a very calming drug, and it decreases cravings. I've treated polydrug users and even heroin users who were prescribed baclofen, as well as people with anxiety, extreme fear, and post-traumatic stress disorder. Bad reactions can occur if people don't titrate it up slowly, and it doesn't work for everyone, but we've had success with it."
There is no single solution to the problem of addictive cravings, and many people find that using medication in conjunction with therapy and social support helps them confront the issues underlying their addictive behaviors, increasing the chances of sustained recovery. However, given the success of baclofen in clinical trials and individual reports to help to suppress alcohol cravings, those suffering from alcohol problems and the professionals who treat them should be educated about its potential benefits and risks. Those of us who struggle with substances deserve real information about and access to all the options available.
More information on medications as a treatment tool:
Ameisen O. Complete and prolonged suppression of symptoms and consequences of alcohol-dependence using high-dose baclofen: a self-case report of a physician.
Alcohol Alcohol. 2005 Mar-Apr;40(2):147-50.
Beraha EM, Salemink E, Goudriaan AE, Bakker A, de Jong D, Smits N, Zwart JW, Geest DV, Bodewits P, Schiphof T, Defourny H, van Tricht M, van den Brink W, Wiers RW. Efficacy and safety of high-dose baclofen for the treatment of alcohol dependence: A multicentre, randomised, double-blind controlled trial.
Eur Neuropsychopharmacol. 2016 Dec;26(12):1950-1959.
Müller CA, Geisel O, Pelz P, Higl V, Krüger J, Stickel A, Beck A, Wernecke KD, Hellweg R, Heinz A. High-dose baclofen for the treatment of alcohol dependence (BACLAD study): a randomized, placebo-controlled trial.
Eur Neuropsychopharmacol. 2015 Aug;25(8):1167-77.