The Path to Advocacy: My Personal Journey
In our modern world, more and more people are beginning to realize that mental illness is not a moral failing, but rather a disease. Yet, this wasn't some snap revelation on the part of society, nor will it be. Instead, it's the slow but steady culmination of the work of mental health advocates from around the world. As a mental health advocate, I'll be detailing the circumstance that brought me to my calling, and giving some tips for those who might want to pursue a similar path of advocacy.
My Experiences with Mental Health
My own experiences –– which later served to mark the beginning of my advocacy journey –– took shape in my sophomore year of high school. My closest friend at the time was living with depression, and it was not only impacting her life, but it was also starting to affect me. When you grow up alongside someone who you spend the majority of your time with, you constantly empathize with each other and share feelings.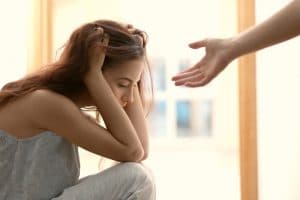 As I watched my friend struggle, I had no idea how to help her, as I was a 15-year-old with very limited education on mental health resources. On top of that, my friend was very adamant that her parents not find out, and I did not want to betray her trust by getting her parents involved. I was placed in the middle of a complex situation in which I did not have the appropriate tools nor the appropriate knowledge to navigate by myself.
As time went on, my friend's depression only became worse, and we both felt helpless. During a hectic school week, everything escalated to its worst. My friend and I were texting one night, and I could sense that she was significantly more distressed than usual. Her texts implied serious suicidal ideation, and therefore, I went into crisis-mode and acted the only way I knew how. I called 9-1-1 and directed them to her house to go check on her. On that night, my best friend attempted suicide, and this was a blaring and traumatic wake-up call for us all. Thankfully, she was able to reach help in time, and she lived, but I knew we had a long road ahead of us.
Following her attempt, her parents were informed on her situation and were able to work together to find her a psychiatrist. Since then, she has been seeing the same psychiatrist, and she is doing a lot better. Of course, her process of recovery is constant, but she is now equipped with effective and healthy self-care tools and methods to better manage her depression.
Choosing the Path of Advocacy
The reason for my advocacy is that I believe no one should experience what my friend went through; there is absolutely no reason for anyone to struggle or hurt in silence or isolation. I advocate for better access to mental health resources and spreading greater awareness around mental health in general because what my friend endured is unacceptable. As young teenagers, we were given no tools or resources to care for ourselves or each other in the face of a mental health challenge; therefore, I advocate for effective and high quality mental health education in schools –– starting in elementary school so that these skills can develop and grow over time.
I advocate for taking proactive strides to empower all individuals with high-quality tools and resources to easily access before an individual's experience escalates to a point of serious crisis. Through all of my advocacy, I am grateful to have witness positive change with the initiatives I have worked on and the events I have led. However, my advocacy has no foreseeable end-point because still today, mental health care is not reaching everyone and resources are not accessible to every individual who needs them. Therefore, I will continue to advocate and work together on initiatives to better the mental health system and help all individuals reach a point of hope and healing.
______
Photos Courtesy of Shutterstock