The Path to Advocacy: A Step-by-Step Guide
Often we feel that we want things to be different and that we want to create positive change in our lives or in the lives of our loved-ones, but we have no idea where to start. Especially in the field of mental health, it's difficult to see tangible ways of creating positive change with many obstacles in the way such as stigma, funding limitations, and the complex navigation of the mental health care system. Below are a few steps to help jump-start your path to advocacy and starting to make a positive impact.
Note for all young people: remember that your voice matters, and you have the power to be the leaders of mental health advocacy, especially when collectively harnessing the power of positive peer influence. Don't let anyone tell you that you're "too young" to make a difference; you can make all the difference.
1: Start with the "Why"
Ask yourself why you want to be an advocate; this involves deep reflection and introspection on your experiences and observations. What do you want to change? What personal experiences in your life have led you to see disparities and unresolved needs in the area of mental health? How do you want to make an impact? Why does this matter to you?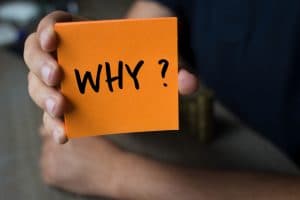 The process of advocacy will have its ups and downs; it's important to have a clear reason for yourself, outlining why you are an advocate and what you aim to achieve and change for the better. Your personal experiences –– or the "WHY" behind your advocacy –– will fuel your energy and drive towards continuing to push for positive change. I outlined my "Why" in Part 1 of this series.
2: Solidify your story
Understand that with mental health, getting vulnerable and sharing your own story –– your own personal journey –– is an incredible first step to advocacy. In order to captivate the attention of those who have the capacity to change the system –– such as legislators or policymakers for example –– they need to know where you are coming from. You have the power to make all the difference.
Plan out what you want to share in your story; it is fully in your control what you choose to include. Plan out what your message is, what you hope to teach your audience, what your intention is with your specific audience, what needs or disparities you aim to address with your story, and what is the main take-home message of your story. Rehearse sharing your story aloud, and practice rehearsing with those who support you. Be fully comfortable with all the details of your story that you choose to share.
Living through a mental health condition or a mental health challenge is strenuous enough in itself. Therefore, you want to make sure that when you are preparing to share about it, you are in a place in your recovery where you are comfortable enough to recount details and events of your mental health challenge without feeling as though it's depleting all of your energy or spirit. You want to feel empowered and energized in sharing your story; understand that sharing your story fights the stigma and allows others listening to you to understand that they are not alone and that help and hope are real.
One you have solidified your story, do not be afraid to share it fiercely and share it widely. Bring your story in front of as many audiences as possible. Continue to emphasize the needs you are addressing: Are you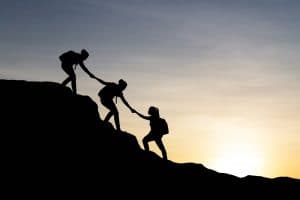 fighting for an effective navigation tool for the mental health care system? Are you fighting for more affordable costs of mental health care? Are you fighting for greater access? Are you fighting for no wait-times for receiving mental health care? Are you fighting for higher quality care? Are you fighting for better follow-ups? Are you fighting for greater education and awareness within the community?
It could be that you are fighting for all of the above and more; empower yourself to chase after your vision unapologetically because these are fundamental mental health care elements that we all deserve to have.
3: Find your supporters and work together with them: inspire, empower, and support each other
Whenever you are advocating for a cause, it is always better to advocate as part of a community or larger group. When you have more voices together, your message will ring louder and resonate more. There are many ways to find your supporters, whether through community organizations, grass-roots movements, community leaders, or any groups or individuals who share similar visions for positive change. Together, you can act as a larger force of advocacy, bouncing ideas off of each other and lifting each other up through any obstacles. The power of organizing in large groups –– for meaningful causes such as improving the system of care for mental health –– is boundless.
The process of advocacy all begins with your personal experiences or observations –– the "Why" –– followed by introspection and then becoming comfortable enough to share your story and having a reason to share and understanding how sharing helps. Everyone can be an advocate because every individual's story has value in being heard and shared. Envision and plan how you want to help others or help your community by sharing your story intentionally and widely and joining forces with others, and routinely return back to the "Why" and to the core reasons behind your advocacy journey.
______
Photos Courtesy of Shutterstock