Obesity Surgery Increases Risk of Alcohol and Opioid Problems – Even Years After Procedure
Sandi S. had Roux-en-Y gastric bypass (RYGB) surgery in October of 2004. Before the surgery, food was her "comfort" and she was no stranger to binge eating. After surgery, her weight went from 304 lbs to 135 lbs.
"A year later, almost to the day," she said, "I started drinking."
"Drinking started after a lot of stress going on at work – a merger and fear of losing my job. Also, my loneliness and feelings of emptiness didn't go away with my new 'plumbing.' Food no longer could fill that hole because I couldn't eat much at all. So alcohol became the new 'substance' for numbing and comfort," said Sandi.
"To me, the alcohol was way better than food ever was and I didn't gain weight either, which was a bonus. I was getting lots of compliments about my new size, which made me feel shame because I felt like I took the easy way out. It seemed everyone wanted to talk about my weight loss, except me."
Sandi went on to develop a severe alcohol use disorder that lasted the better part of a decade. However, following intensive outpatient treatment at a co-occurring substance use and mental health disorder treatment program, she has been abstinent for two years and her depression is effectively managed.
A Look at Emerging Research
Two new studies involving a large group of people from one of the largest, longest-running studies of adults who had weight-loss (bariatric) surgery suggest that Sandi is not alone.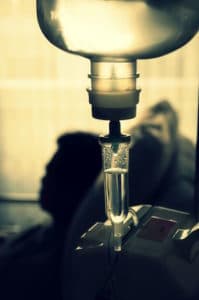 Not only are people who have RYGB at increased risk of developing alcohol problems after the surgery – surprisingly, according to the new study, years afterward – but they are also at increased risk of chronic prescription opioid use, again, years after surgery.
Since 2006 Wendy King, Ph.D., an epidemiologist at the University of Pittsburgh Graduate School of Public Health, and a team of fellow researchers have been following more than 2,000 patients participating in the National Institutes of Health-funded Longitudinal Assessment of Bariatric Surgery-2 study of patients who underwent weight-loss surgery at one of 10 hospitals across the U.S.
A total of 1,481 participants had RYGB, which surgically reduces the stomach's size and changes connections with the small intestine. Another 522 people had the less invasive laparoscopic gastric banding procedure, which mechanically reduces the size of the stomach with a surgically inserted adjustable band.
In both cases the patient cannot eat as much as before, but the RYGB leads to much greater weight loss.
Bariatric Surgery and Increased Alcohol Problems
Dr. King's group already knew from earlier research that RYGB increases the risk for developing an alcohol use disorder within the first few years following the procedure. But their new study, published in the journal Surgery for Obesity and Related Diseases, unexpectedly showed that the number of people with such problems continues to grow throughout seven years of follow up. They found that about 21 percent of study participants developed symptoms of an alcohol use disorder within five years of undergoing RYGB. Only around 11 percent of people who experienced gastric banding reported problem alcohol use.
They found that about 21 percent of study participants developed symptoms of an alcohol use disorder within five years of undergoing RYGB. Only around 11 percent of people who experienced gastric banding reported problem alcohol use.-Anne Fletcher
The study didn't attempt to answer why there was a difference between the two procedures in the likelihood of developing alcohol problems, but other research suggests that with RYGB (and not gastric banding), peak alcohol concentration is higher and reached more quickly than it was prior to surgery.
And some animal studies suggest that RYGB may affect the areas of the brain associated with reward.
Personal characteristics associated with increased risk for developing alcohol problems in the study included being male and younger, having less of a social support system, getting divorced, worsening mental health after surgery, and increasing alcohol intake to at least twice a week. Interestingly, the study did not support the "addiction transfer" hypothesis – that is, the notion that people who have bariatric surgery are substituting one addiction (such as misuse of food) for another (such as misuse of alcohol) because binge eating and loss of control eating were not associated with substance use disorder-related outcomes in the study.
Dr. King stressed that because alcohol problems may not show up for years, it's important for physicians to routinely check in with people who have had bariatric surgery about their alcohol use. But I suspect that many, if not most, medical professionals are unaware of the risks and special needs of such patients.
Bariatric Surgery and Increased Use of Prescription Opioids
Around the same time as the study on alcohol problems in patients participating in the Longitudinal Assessment of Bariatric Sugery-2 study, Dr. King and colleagues published in the same journal a study on their use of prescription opioids. They found that while use of such medications decreased in initial months after bariatric surgery, it increased with time – eventually surpassing pre-surgery use of prescription opioids.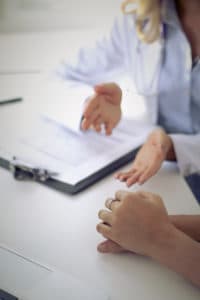 Before surgery, about 15 percent of study participants reported regularly taking a prescription opioid. Six months after surgery, opioid use dropped somewhat. But by seven years following surgery, use had climbed to 20 percent of participants regularly taking opioids. By far, hydrocodone was the most commonly reported opioid medication, followed by tramadol and oxycodone.
In this study, the risk of starting or continuing prescription opioid use after surgery didn't differ by whether the patient had RYGB or gastric banding. Conditions associated with a higher risk for starting or continuing to take opioids after surgery were having more pain before surgery, worsening or less of an improvement in pain following surgery, and starting or continuing non-opioid painkillers.
Co-author Anita Courcoulas, MD, MPH stressed that this study does not prove that bariatric surgery causes an increase in opioid use. She said, "However, it does demonstrate the widespread use of opioids among post-surgical patients, thereby highlighting the need for alternative pain management approaches in this population."
Dr. King's group did not study possible causes for pain among study participants, but a 2016 study in JAMA Surgery found that of the 1,429 patients who underwent RYGB surgery, abdominal pain was one of the two most common complaints among the 68 percent of patients who had been in contact with the healthcare system as a result of health-related symptoms following RYGB surgery. (For the 1,266 patients who reported one or more symptoms, the median length of time following surgery was nearly five years.)
Thomas Inge, MD, PhD, Director of Adolescent Metabolic and Bariatric Surgery at Children's Hospital Colorado also speculated, "Pain might be related to the fact that adults often put off taking care of their obesity until they have late-state weight-related arthropathies (sometimes bone-on-bone types of joint problems) and thus have long-term pain syndromes even after successful weight loss." Some other studies have suggested that additional surgeries, including a number for orthopedic reasons, were related to increased risk of starting opioid use after bariatric surgery.
Inge and some colleagues are currently studying whether similar issues concerning substance use disorders are occurring in children and teens who have had bariatric surgery. So far, he said, "We are not seeing a concerning signal for SUD out of expected norms for their ages."
Images Courtesy of iStock