Nothing Matters More Than Saving His Life: A Case for Heroin Prescription in Acute Care (Part II)
It's 1 pm on Sunday and I'm walking around 30th Street Station – the big train station in Philly – looking for a young woman pretending to be homeless and on drugs, when she is in fact eight months abstinent from drugs and has a home and a job. It's an unusual start to the week.
Doing What it Takes
J is panhandling to raise the money to buy drugs. But she doesn't need the drugs – she is resolute in her abstinence and doing incredibly well. Her friend K is still in the hospital and is threatening to leave if they can't get him enough heroin to last until the doctors say it's safe to go.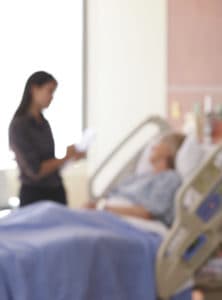 I run into her, a beautiful, purple and blue haired 23-year-old woman, giving directions to a tourist. She carefully explains how to get downtown, warning her to stay right on Market, and not to be confused by our City Hall, which you have to walk through in order to get past Broad Street. That's the kind of person J is – always patient and caring with others, even when she herself is in a crisis. 'I can't wait to watch this girl do clinical work,' I think to myself.
"How's it going?" I ask once the tourist is on her way.
"It's going," she says.
We find a place to sit outside and charge our phones. Having been a member of the homeless community living around 30th, J knows where to find the outlets outside. "I've raised almost all of it, and I told Bill to raise the last five."
They call it "flying a sign," holding up a sign that says they are hungry and homeless. She shows me hers. It says,
"In need of some kindness."
"Aren't we all?" I ask. We have a laugh.
I met J through my SMART Recovery meeting. She impressed me from the start. Her resolute determination not only to stay abstinent from drugs herself, but to help her still using, still homeless friends blew me away.
On this sunny October afternoon, she's wearing her friend's dirty shirt and his "best" sweatpants, which have no visible holes, but haven't been washed in a while. She keeps her hoodie over her professionally done hair while she flies the sign. She works in a hair salon now and a colleague gave her a beautiful rainbow color treatment a few days ago. It would blow her cover as homeless and hungry.
"Can you make the meeting?" I ask. (I'm headed from church to our SMART Meeting.) She's now in facilitator training, a 30-hour online program that combines CBT and REBT knowledge with meeting facilitation skills. I remember the wonder of taking the training, learning how real evidence based skills can be used to help people with addiction issues. It was a revolution to me after being steeped in the 12-Step model. Now she's working hard, and I often have her co-facilitate meetings with me.
"Nah, I gotta go up to Kensington with Bill to get the stuff and take it to K," she says.
Is This the Standard of Care?
Just a few days before, I had tried to support her through the crisis when her young friend, K, wouldn't stay in the hospital, even though he was diagnosed with endocarditis and told he would surely die if he left. They wouldn't give him methadone, even though it's the standard of care, and he left AMA after one night. By promising to get him enough heroin to last through his stay, J had gotten him to go back in for days on IV antibiotics and more tests. But now the doctors say they need him to stay a bit longer to make sure he's stable. Drugs are running out; time is running out.
"You hungry?" she asks. She's collected all sorts of food from passersby, and starts to eat a turkey sandwich.
"I've got granola bars, a sandwich?"
There is no hard and fast line between people struggling with addiction and everyone else: we all have a behavior we'd like to change. I refuse to let people whose behavior happens to be a stigmatized substance be singled out as different.-April Smith
"No, I'm good," I say. Ironically, I've been spending so much time working with people who use drugs that I've let my diet slip and am trying to cut back. It's the issue I work in my SMART Meeting, where I suggest that everyone, including the facilitator and family members or friends who come to support their loved one, work on an issue in life they want to improve. There is no hard and fast line between people struggling with addiction and everyone else: we all have a behavior we'd like to change. I refuse to let people whose behavior happens to be a stigmatized substance be singled out as different.
"Come on man," she says, gesturing toward Bill. "I raised $40 this morning, all you had to get was the last $5!"
A few weeks before, Bill had been hit by a car while flying his sign. They'd rushed him to the ER at the nearby university trauma center, and he got good care. Once he came out, though, he had nowhere to go for follow up care. He has no insurance, so one of his wounds became infected. We could not find a place where he could be seen in primary care, so he had to go back to the Emergency Department, incurring much more in costs than he would have in an outpatient setting. The system fails again.
"If only…" I say, staring off into the distance as though I see something out there. J knows what I mean.
If only we had safe, legal, medically supervised heroin maintenance. For those who cannot, or do not wish to, quit all together. For those who have tried repeatedly, even with Suboxone or methadone, and not succeeded. It's not the heroin that is killing them. It's the adulterated street drugs that could be fentanyl, the lack of access to medical care due to poverty and stigma, and the criminalization that makes drugs expensive. It's the trauma after trauma of living a life addicted to an illegal drug that keeps them locked in this cycle, not the drug itself.
Helping Where We Can
J is reading me a text from another friend, who just left yet another "sober house."
"I plan to keep living this dangerous life until I die. There's no hope for me. I've failed again and I can't live without shooting up. I love you and I'm proud of you. Save yourself."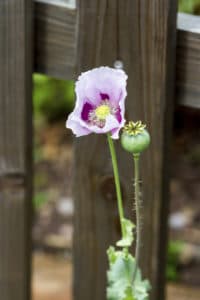 "There's nothing you can do now," I tell her. He's several states away. This is the life she lives, all the while remaining off of heroin and other illegal drugs. She's working, helping her friends, joining me in advocacy efforts, and even thinking about going back to school.
"You have your whole life in front of you. If it's meant to be, he will come back."
"I know," she answers, but I sense her anxiety. She will probably go days or longer without hearing from him again, not knowing if he's alive or dead. It's the constant fear that hangs over those of us who love people who use illegal drugs.
We sit in silence for another minute or two.
"Looks like Bob's got the money," she says and gathers her many tattered bags.
"Love you girl. Keep me posted," I say, giving her a hug. And I walk away, through the University of Pennsylvania's campus, where the people I pass look like the people I used to hang out with before I somehow became part of the harm reduction movement. Yet though they are well dressed and look young and healthy, I know that some of these young people are dealing with substance issues. They just don't look the part that society has assigned to the "addict."
If doctors had the ability to prescribe safe, medical grade, legal heroin in supervised programs, this scene would not have happened. But this is not Switzerland. This is the AA dominated U.S., where people who use drugs are treated as criminals, rather than with compassion.
I walk another fifteen blocks or so to the yoga studio that donates a room for my SMART Meeting. I'm doing all I can. I check my phone for a text from J, and sure enough, they've gotten the drugs safely to K in the hospital. Surely the doctors and nurses know we are maintaining him on heroin, but they look the other way. Thank heaven.
If only they had the ability to take into account his heroin usage, control the dose, discuss with him how it interacts with other medications and his medical condition. For now, heroin is a medication for this young man. Without it, for all the complex reasons why this is true, he will die.
Images Courtesy of iStock