Naltrexone for Alcohol Dependence: Is This Medication Right For You?
"Someone with any other health issue, such as diabetes or poor eyesight, would not be able to or expected to just 'will themselves' to correct these issues. If addiction is truly a disease of the brain, then why couldn't medication be an acceptable addition to a recovery treatment plan?" said Karen's addiction specialist. They were discussing the possibility of medication assisted treatment for her drinking problem.
Karen struggled with alcohol for the past six years, but things have gotten much worse as of late. Her program of meetings, yoga, meditation, and reading about recovery didn't seem to be enough; she was frustrated by her chronic relapses.
"I thought that medication was for the addict at rock bottom," Karen told me. "After struggling for years, I decided to give it a try."
Enter Naltrexone
Karen's doctor wrote her a prescription for naltrexone. He also explained she'd need to spend five to seven days alcohol-free before beginning the medication regimen.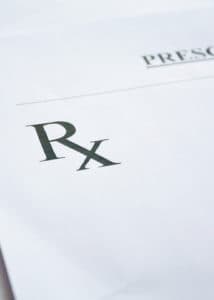 The night before she started naltrexone, Karen bought a bottle of wine and drank most of it. The next several days passed…slowly, but they passed. On the fifth day, she took the first of her prescribed pills.
Naltrexone is an opioid antagonist, meaning that it blocks the effects of opioids. However, it is also commonly used as an anti-craving medication for those who wish to abstain from alcohol entirely. Additionally, the medication can be used to extinguish cravings while a person is still drinking – a method known as the Sinclair Method (TSM), developed by the late David Sinclair. In these instances, a drinker takes one naltrexone pill an hour before drinking, but does not get the buzz he or she normally would. As a result, alcohol cravings are gradually extinguished because there is no real "reward" for drinking.
Angela used naltrexone by the Sinclair Method. "I am down from drinking six or seven nights a week – 70 to 90 units a week – to two or three nights a week and 20 or 30 units. All in six months. You have some amazing phases and not so good ones I have found. The drug works. The hardest thing is overcoming why you drink. You are meant to do TSM with some kind of help, like counseling, and being mindful of how you feel while drinking."
Naltrexone Use in the United States
While the Sinclair Method is the standard of care for alcohol dependence in Finland, naltrexone is still largely pushed as an anti-craving medication to achieve total abstinence in the U.S. However, some rehabs are now suggesting it for patients as an aid to achieve continued sobriety.
"When I was at rehab, they pushed naltrexone hard," said Margaret, who went to a well-established rehab at age 39. "They didn't really give us much of a choice, so I did it. I was so exhausted I could barely get through the family therapy sessions at the end of my 28 days. I went off the medication as soon as I got home."
Like Margaret, Karen also reported struggling with fatigue while on naltrexone, but to her, it was worth it. "Since I started taking naltrexone, I have a lot of fatigue. I seem to tire easily. However, I had absolutely no cravings for alcohol. None! I was happily surprised that this medication really works!"
Scientific studies are mixed when it comes to the effectiveness of naltrexone for alcohol dependence. A study published in the New England Journal of Medicine examined 627 veterans who took naltrexone daily as an anti-craving medication. They found the veterans who took naltrexone drank just as much at both 13 and 52 weeks as those who took a placebo. A similar opioid antagonist medication, nalmefene, was found to have limited effects in a recent study published in Addiction. "Evidence for the efficacy of nalmefene in reducing alcohol consumption in those with alcohol dependence is, at best, modest, and of uncertain significance to individual patients," the report states.
However, when taken under the Sinclair method, eight studies in five countries found that naltrexone works. While there were no noticeable effects for patients who took naltrexone while completely abstinent from alcohol, there were noticeable effects for those who took it while still drinking. This appears to be the result of a mechanism called extinction, whereby people stop engaging in a behavior if they no longer get the reward. For example, let's say you love cheesecake and you eat a slice of it every night, but suddenly your beloved cheesecake stops tasting as good. You'd probably stop craving it, and while you might still have a piece now and then, it would no longer be something you felt you needed every night.
Abstinence vs Moderation
The idea of those with alcohol dependence continuing to drink by the Sinclair Method rubs some people the wrong way in the U.S. We have been conditioned to think that "alcoholics" can never drink again, so seeing them drink can be unsettling. If alcohol dependence is seen as a moral issue or an issue of weakness of willpower, continuing to drink while on naltrexone may not be viewed as "sobriety" by mainstream alcohol treatment. However, for those who either do not wish to be completely abstinent or find that they cannot achieve abstinence, the Sinclair Method could be ideal.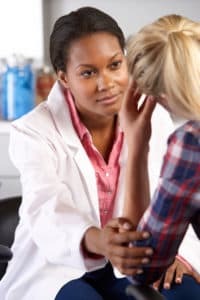 "Drinking is almost required in my profession," said Kate, a marketing executive with a large international company. She found herself drinking way too much as the stress of her high-powered job increased, yet business dinners, cocktail parties, and office happy hours were not optional in her line of work. "With naltrexone, I can take a sip of a glass of wine, then leave it on the table for an hour. I no longer drink at home, and I no longer feel like I 'need' a drink at the end of the day. When I'm taking clients out for dinner, I can drink socially, but not worry about craving so much that I get drunk. This is important to me because when I tried not to drink at all, it raised eyebrows. People wondered if I was an alcoholic. With naltrexone, I can drink normally and no one knows I ever had a problem."
Using naltrexone by the Sinclair Method also avoids a significant problem with taking it daily: naltrexone blocks opioid receptors, so it not only blocks the effects of alcohol and opioids like heroin, it also blocks pain medication. That means if you were on daily naltrexone and got into a car accident, opioid pain medication would not work.
"They didn't warn us in rehab that naltrexone would keep pain medication from working," said Margaret. "I only found out after I left and researched it myself. That's part of the reason why I went off it. I don't take any opioid pain meds now, but if something happened to me, I'd want them to work!"
Karen, however, is willing to take the chance. She's been so thrilled with the anti-craving effects of daily naltrexone that she's gotten authorization from her insurance company to get the once a month injection version, Vivitrol. "I didn't think my insurance would cover the expensive alternative Vivitrol injection – it's $1700 – but I received notification that it had been approved. I would have a $100 co-pay, but I was additionally approved for co-pay assistance, so my co-pay is also covered. I pay $0! This past Tuesday, I received my second injection of Vivitrol. I am still amazed…no cravings at all for alcohol."
Different people have different goals, but naltrexone is a medication that should be offered to those struggling with alcohol problems in addition to the programs they use to deal with underlying issues behind their drinking. With full knowledge of both the benefits and the risks, those with alcohol dependence can make an informed decision about this medication and whether or not it's right for them.
Images Courtesy of iStock