My 2017 Wish List for Substance Use Disorder Treatment (Part I)
In preparing my wish list for the new year, while looking over some of the latest facts and figures concerning substance use disorder (SUD) treatment I got into an e-conversation with a colleague concerning some of my findings. I found myself saying to him, "Damn, change is slow." Why? Because everything on this year's wish list I could have included last year, the year before that, and before I wrote Inside Rehab.
The good news is that there is at least increased recognition and slow change in some of these areas. The bad news is that little or no progress has been made elsewhere.
Wish #1  Stop calling people with substance use disorders names.
Since my 2014 Pro Talk article titled, "It's Time to Clean Up the Language of Addiction Treatment and Recovery," I've seen more and more articles addressing the same topic. One issue is knocking off language referring to individuals as "clean" when they stop using. (Were they "dirty" when drinking or using other drugs of choice?) Yet I still hear counselors and the media use this language all the time.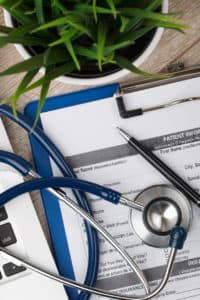 Along the same lines, when someone has a positive drug test – meaning it shows they were using – let's call it just that, positive, not "dirty," and negative when the test shows no use. Putting an end to calling people with SUDs names like "junkies," "drunks," and even "addicts" is long overdue. They are more than their disorder and don't need to be defined by it. How about instead calling someone a person with a cocaine addiction or, better still, with a cocaine use disorder? In a 2016 Alcoholism Treatment Quarterly article on the importance of language, Harvard's John Kelly, Ph.D. and colleagues state, "Rigorous scientific investigations have now shown that certain commonly used terms in the addiction field, may actually induce implicit cognitive biases [in other words, stigma] against those suffering from addiction…A main barrier to seeking and receiving help is stigma." They state that describing someone as a "substance abuser," as is commonly done, "conveys a notion of willful misconduct, and that the person 'is' the problem."
In contrast, saying someone a "substance use disorder" conveys the notion the person "has" a medical problem, rather than "is" the problem.
Wish #2  Accept non-abstinent treatment goals.
In other words, meet clients "where they're at," which is commonly known as harm reduction. As an early advocate for and expert on harm reduction, the late Alan Marlatt, Ph.D. of the University of Washington explained that harm reduction shifts "the focus away from drug use itself to the consequences or effects of addictive behavior." Any steps in a positive direction to reduce harm caused by use of alcohol or drugs – for instance, getting into fights, not driving while under the influence, and engaging in risky sex – are supported and seen as progress.
A professional who uses this approach often helps a client use less, use less often, and/or switch to a less harmful drug. Explaining that someone who's not ready to quit using when first seeking help will often choose abstinence after a period of time, Dr. Marlatt said, "Moderation is often the pathway to abstinence." And, in fact, we know that outcomes tend to be better when people can make choices and set their own goals. The Recovery Research Institute recently reviewed a study involving six countries in the European Union that examined why primary care patients with an alcohol use disorder chose not to seek treatment. It found that the barrier reported most frequently was a wish to not stop drinking. A conclusion was, "Treatment approaches that focus on helping patients to initially try reductions in drinking, instead of complete abstinence, may help attract and engage more of these individuals into treatment and help reduce harm whether or not these same individuals choose to abstain at a later time." It went on, "Many treatment programs in Europe these days often incorporate client-centered and harm reduction approaches to alcohol and other drug problems, so the perceived barrier of treatment being abstinence-only may be outdated."
As noted in a previous Pro Talk article, the US Food and Drug Administration recognizes "drinking less" as an acceptable outcome, so why can't treatment programs?
Wish #3  Increase use and access to medications that help people with substance use disorders.
According to the 2014 National Survey of Substance Abuse Treatment Services (N-SSATS), which includes the latest data on the vast majority (14,152) of residential, outpatient, and inpatient treatment facilities, only about 18 percent reported using at least one of the FDA-approved drugs for treating alcohol problems. These include naltrexone, acamprosate (Campral), and disulfiram (Antabuse.) That number has declined from 23 percent, when I wrote Inside Rehab. No pharmacotherapy (including psych meds) was provided by 6,513 of facilities.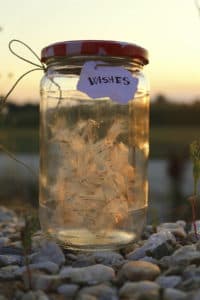 Fewer than 18 percent of treatment facilities provided methadone/buprenorphine maintenance therapy or extended-release, injectable naltrexone/Vivitrol®  for individuals with opioid use disorders. (Physicians not affiliated with a treatment program may also prescribe buprenorphine after receiving special training and a waiver to prescribe the medication for treatment of opioid use disorders. Such physicians would not be counted in these figures.)
Certainly, to provide medications means having appropriate medical staff or consultants, and that can be expensive. Oregon Health & Science University's Dennis McCarty, PhD, a leading authority on quality and funding of addiction services, refers to research showing that in general, "Patients on medication have lower inpatient and emergency care than patients not on medication, so they cost health plans less."  Nevertheless, he adds, "Patients, employers, and their families still believe that alcohol and drug treatment requires a month at the lake and abstinence from all meds." Many treatment programs need to change their thinking about medications for SUDs as well.
Wish #4  Stop kicking people out of treatment for irrational reasons.
Most treatment programs and many professional organizations view addiction as a disease, but do you know any other disease for which people are kicked out of treatment when they exhibit the symptoms of the very illness that they have or if they are noncompliant? Consider a person with glaucoma who forgets to take his medicine. (Many do so regularly, knowing that glaucoma is incurable and, if untreated, is more likely to lead to blindness.) What about the obese person who goes on a weekend food binge or someone with diabetes who has trouble controlling her blood sugar because of unhealthy food choices? Would these people be prohibited from coming back to their health care facility? Yet I regularly hear about individuals with SUDs who are asked to leave treatment if they show up under the influence or test positive for a drug. Isn't that part of their disorder and the reason they're in treatment?  To get help for their use?
Then there are the draconian rules of rehab such as "no fraternizing" with those of the opposite sex.  I know of a young man whose rehab stay was terminated because of a platonic friendship he'd developed with a female – they were caught together and that ended his stay. Forming new relationships with non-using friends seems to be part of what rehab should be all about.
**Part 2 will continue with my high hopes for 2017.
Images Courtesy of iStock