Methadone Saved My Life: The Real Reason You Never Hear Those Words (Part II)
Just imagine: heroin overdoses skyrocket, increasing 5-fold in just over a decade. Heroin and illicit-opioid mortality becomes the leading cause of death among young adults between the ages 18-35. Diseases like Hepatitis B spread like wildfire, while jails become overcrowded incarcerating people with addiction.
Sounds like something you'd read from the pages of today's New York Times or Washington Post, right? But, in fact, that's the description of the New York City heroin epidemic in the 1960s, which led to the development and implementation of the nation's first methadone clinics.
64,000 people died last year of drug overdose in the U.S. – the highest number ever recorded.  Illicit, black market fentanyl is driving this overdose epidemic. Recognizing that a marketable product could be produced quickly in a lab with fentanyl as opposed to heroin, which took months of cultivation, refinement and preparation in the fields, large-scale producers and traffickers of heroin have turned to the more efficient and cost effective laboratory alternative.
Unfortunately, this shortcut is proving incredibly dangerous. In just the last three years, fentanyl overdoses have skyrocketed, increasing by an almost unbelievable 540%!
So why is the only medication proven to reduce death rates by 50% viewed with suspicion and shrouded in controversy and stigma? And why is it that virtually every time a treatment clinic is being planned, the neighborhood rallies together in protest of its location? The answers to these questions lie within the complicated history of heroin addiction and methadone treatment here in the U.S.
In Part 1, I shared examples of the misinformation and stigma that usually accompanies stories about methadone.  Sadly, this is a long-standing trend in the mainstream media and it fuels widespread distrust of maintenance medications in general.  But where do these ideas come from? They trace their history way back to the early days of methadone maintenance treatment (MMT) and the original therapeutic communities that offered care to people with opioid addiction.
Treatment History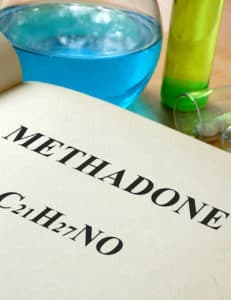 William L. White, renowned addiction and recovery historian, points out that modern addiction rehab programs date back to the late 1940s and early 1950s. The Minnesota Model, one of the first replicable and formal treatment interventions for people with alcoholism, was created thanks to a "synergy between three institutions: Pioneer House, Hazelden, and Willmar State Hospital," he writes. These programs honed and disseminated their approach throughout the country – and world – over the next few decades. However, it was believed at that time that drug addiction was so vastly different from alcoholism that these programs wouldn't admit and treat people who were addicted to anything other than alcohol.
In 1958, Synanon was founded by Charles Dederich, a charismatic but frequently paranoid AA speaker living in Santa Monica, CA. Dederich had developed a following among AA members in the area and, after a severe bout of this paranoia, decided one day to quit his job and devote his life to helping people with addiction. His AA meeting became so popular that people with drug addictions also started attending. Alcoholic members complained, but since they already had other established AA meetings to attend, he kicked them out and kept all the "dope fiends."
Inspired by books about brainwashing like, Thought Reform and the Psychology of Totalism, by Robert Lifton, and Coercive Persuasion, by Edgar Schein, et al. Dederich and his followers developed an approach to working with newly-sober drug addicts that was cruel, confrontational and ruthless. For more fascinating details, see the history of Synanon as outlined by the attorney who brought a suit against the organization, Paul Morantz, on his website.
These were the first "Therapeutic Communities," non-medical programs where people with drug and alcohol addictions could go for "behavior modification" and "thought reform" to overcome their problems. While Dederich and others would later be accused of assault (and even murder) and fined millions of dollars in back taxes, by the mid-1970s, the model they created had spread to over 500 treatment programs throughout the U.S.!
Since Synanon was explicitly non-medical, they were ideologically opposed to any psychiatric medications, including those for depression and even psychosis.  However, the program saved a special hatred for methadone, which was gaining in popularity and distribution just as Dederich was spiraling out of control in the late 1970s.
AA Was Not Always Anti-Medication
Thanks to the widespread popularity of the Synanon program, their anti-medication stance slowly spread into the 12-Step community. Since its inception, Alcoholics Anonymous was always supportive of medical innovation. Think about it – Doctor Bob was a founding member!  In fact, unlike the U.S. branches of Narcotics Anonymous (which actually allow discrimination against members who are prescribed agonist medications) the AA General Service has published multiple formal statements advocating for the appropriate use of medications, as long as they are taken as prescribed.
This view is perfectly illustrated in the following anecdote, as recounted by Dr. Vincent Dole, MD, the pioneering researcher who helped legitimize MMT through his pioneering work at Rockefeller University:
"At the last [Alcoholics Anonymous] trustee meeting that we both attended, he [Bill Wilson] spoke to me of his deep concern for the alcoholics who are not reached by AA, and for those who enter and drop out and never return . . . He suggested that, in my future research, I should look for an analogue of methadone, a medicine that would relieve the alcoholic's sometimes irresistible craving and enable him to continue his progress in AA toward social and emotional recovery, following the Twelve Steps."
If that isn't a full-throated affirmation and acceptance of methadone, then I don't know what is.
Take Our "Am I a Drug Addict?" Self-Assessment
Take our free, 5-minute "Am I A Drug Addict?" self-assessment below if you think you or someone you love might be struggling with drug addiction. The evaluation consists of 11 yes or no questions that are intended to be used as an informational tool to assess the severity and probability of a substance use disorder. The test is free, confidential, and no personal information is needed to receive the result.
Over-Regulation
Despite the preponderance of scientific evidence supporting the efficacy of methadone, practitioners and the public remain highly skeptical. I often hear people lament the "culture" of the methadone clinic as a place where it is easier to get drugs than anywhere else in the city.  As a result, people living in neighborhoods where a clinic is being planned often band together to try and stop it while screaming, "NIMBY!" (not in my backyard).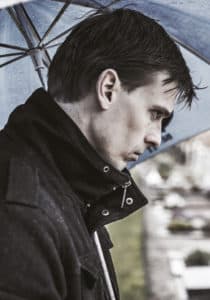 It seems clear, though, that the most likely reason for this backlash against clinics is the fact that federal law requires them in the first place.
Thanks to the lukewarm endorsement of the use of MMT by the Nixon administration, strict laws were passed allowing maintenance treatment to take place only within "Opiate Treatment Programs." Methadone is overseen by more regulatory agencies than any other medicine I've ever heard of. Here in Minnesota, no fewer than five organizations are required to sign off on every dose of methadone: SAMHSA and the DEA federally, plus the Board of Pharmacy and Department of Human Services locally. Finally, all OTPs in MN must also have CARF Accreditation, a laborious process which may or may not add clinical value. As a result, programs must be so incredibly specialized that very few are able to offer additional services and, in order to maintain such complicated standards, they have to be laser focused on profitability.
The unintended consequence is a system where free-standing methadone clinics operate in poorer neighborhoods and in warehouses that can shuttle in and out as many people as possible – all of whom are there for one thing. People come into treatment with varying degrees of motivation for change, which means some people might be totally abstinent from non-medical drugs and alcohol, while others might still be drinking and using. But because the only reason to be there is for your dose, you are likely to interact with this wide range of folks on any given day.
Progress
This issue was addressed by the 2000 Drug Addiction Treatment Act, and the 2002 DEA classification of Buprenorphine (the active ingredient in Suboxone), which made office-based addiction treatment possible. Now, thousands of people in recovery from opioid addiction can see their primary care doctor for their addiction medicine prescription, no longer making them feel like second-class citizens. Why won't we do the same for methadone patients?
When considering the pervasive stigma against methadone, it's likely no coincidence that people of color were overrepresented among the first methadone patients, and have been associated with the treatment ever since. I am afraid that, no matter how much progress we make in breaking down barriers to the medicine, racism will always play a role in maintaining stigma against it.
But until people are no longer dying at truly unprecedented rates, primary care doctors can prescribe it from their offices, and someone can tell you, "methadone saved my life" without fear of prejudice and discrimination, there will be plenty of work to do to make this life-saving medicine socially acceptable and widely available.
Images Courtesy of iStock