Methadone Saved My Life: The Real Reason You Never Hear Those Words (Part I)
Fifty years after the pioneering studies at Rockefeller University by doctors Dole, Nyswander, and Kreek, methadone maintenance treatment (MMT) remains arguably the most controversial treatment in the field of addiction.  
Ask the average person on the street – or even the average staff member at any given treatment program in the country – and you're likely to hear things like, "Methadone is just trading one addiction for another" or "You aren't really clean if you are on MMT."  I've even heard very intelligent and otherwise competent clinicians say, "Suboxone is fine, but I don't believe in MMT," as if we were talking about Santa Claus or the Tooth Fairy instead of a well-proven medical treatment. It is stigma and prejudice that keeps people from seeing it as a viable option in treatment. What's more, stigma keeps those who do benefit from it "in the closet" and afraid to disclose that they are prescribed methadone out of fear of prejudice and discrimination at work, school, and even from their own family.  
This 2-part series will discuss the current climate and mainstream media discourse involving methadone and how simplistic views of this effective treatment have real world consequences. Next month, we will look at some of the factors that have caused the proliferation of stigma and prejudice against maintenance treatment, and what we can do to help future generations avoid these same mistakes.
News Media is Rife With Examples
Don't take my word for it. In the past few months alone, articles in the mainstream press are chock full of inaccuracies, false assertions, and blatant ignorance when discussion turns to the use of methadone. Earlier this year, for example, the Canadian Addiction Recovery Network, a national network of rehab programs, published a press release in which they claimed to have "reviewed methadone" (whatever that means) and decided it is "just a substitute addiction." Later in the press release they describe their approach, which involves medically-supervised detox from all drugs, followed by individual and group counseling. Unfortunately for their patients, this approach results in astronomically high relapse rates (80-92% according to most research) and puts patients at incredibly high risk of accidental overdose thanks to the absence of tolerance upon discharge.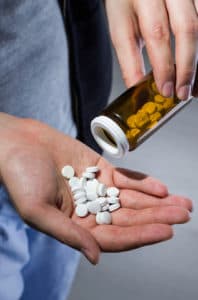 Another story, published in The Daily Beast, reports on the utter ignorance of law enforcement officials who, in an effort to justify the targeting of an addiction doctor in Indiana, referred to patients on Suboxone maintenance as "still addicted" to their medicine, even when taking it exactly as prescribed (when was the last time somebody said that people with diabetes are addicted to their insulin, or that people with heart disease are addicted to their statins?).
And yet another story, published March 30 in the Portland Press Herald, claimed that there is "no consensus" on opioid addiction treatment, despite the overwhelming consensus of medical and academic organizations, both here in the US and across the world.  
Even The Crime Report got in on the action, posting a recent story about opioids and drug policy that showed, as journalist and Daily Beast writer Christopher Moraff pointed out, a "stunning(ly) simplistic and misguided view of methadone treatment." The article cited long term maintenance as an example of failed addiction treatment policy, presumably because people aren't immediately weaned off the medicine. If they had bothered to interview an expert or two about this medical issue, they might have learned that open-ended opioid agonist maintenance is the most effective treatment for opioid addiction, while short, arbitrary tapers lead to skyrocketing overdose and death rates. This is not a "more socially acceptable addiction," as the article claims – it's an incredibly effective treatment that actually eliminates the symptoms and negative consequences that are caused by addiction. (Hey, Crime Report, pro tip: Addiction and physical dependence are NOT THE SAME THING.)
These are just four of the most recent examples of the persistent stigma against MMT, and agonist treatment in general, both in the media and even within the field itself. These examples send the message loud and clear that methadone is bad, and that if you take it, you are bad (or weak, or pathetic) too. As a result, the stigma associated with methadone continues to spread, despite the mountains of research that show it can be effective in improving a host of outcomes.  
Massive Body of Research
As stated above, methadone is probably one of the most well-studied treatments in all of addiction, maybe even in medicine in general. Since the 1960s, academics, policymakers, even US and international governments have meticulously studied the use of this medication. The results are pretty impressive. A few of the things MMT has been shown to do: reduce illicit drug use, reduce criminal activity, reduce needle sharing, reduce the spread and infection of HIV, reduce commercial sex work, reduce suicide, reduce rates of lethal overdose, increase retention in treatment, improve health outcomes, improve rates of social health and productivity. All this while also being incredibly cost-effective; separate studies have estimated a benefit-to-cost ratio of 4:1 and higher!
Like methadone, buprenorphine maintenance treatment has been shown to be an effective treatment of opioid addiction, and without as many of the burdensome and outdated restrictions that keep MMT relegated to methadone clinics with frequent visits.-Ian McLoone
Buprenorphine, the active ingredient in Suboxone, has shown similarly impressive results in the large – and growing – body of research in its name. Like methadone, buprenorphine maintenance treatment has been shown to be an effective treatment of opioid addiction, and without as many of the burdensome and outdated restrictions that keep MMT relegated to methadone clinics with frequent visits. Large meta-analyses and systematic reviews have shown buprenorphine to be essentially as effective as methadone when prescribed at adequate dosages. It also seems to have a somewhat reduced stigma associated with it, perhaps because it can be prescribed by a healthcare professional in an office-based setting. It also seems to be the preferred treatment in the current opioid overdose epidemic which has been driven by a spike in addiction among young, white suburban males, instead of the previously-held stereotypes of urban middle-aged African American men which shaped public opinion for decades. However, it is still taboo in most circles to be taking Suboxone, with many of the patients I work with having to decide who they can talk with about the fact they take the medication, while keeping the information from others.
Take Our "Am I a Drug Addict?" Self-Assessment
Take our free, 5-minute "Am I A Drug Addict?" self-assessment below if you think you or someone you love might be struggling with drug addiction. The evaluation consists of 11 yes or no questions that are intended to be used as an informational tool to assess the severity and probability of a substance use disorder. The test is free, confidential, and no personal information is needed to receive the result.
Real World Consequences
Stigma against methadone and buprenorphine isn't just a social burden; it has real-world consequences. People who aren't offered MMT or buprenorphine:
Stay sick longer

Die at higher rates

Are more likely to dropout of treatment

Are at greater risk of contracting and transmitting HIV

Have much higher rates of relapse

Use more illicit drugs

Are much more expensive to the broader health care system
Thanks to stigma, it is also much harder for patients who are on a maintenance medication to participate fully in the recovery process. When entering treatment, many programs will require that a person stops or agrees to stop maintenance medications (an Alltyr Clinic patient recently told me that even the outpatient program he was considering told him he couldn't continue his MMT if he wanted to join them). Even more common is encountering sober home providers that have strict policies against medications like methadone or buprenorphine. Or if they do allow it, it is only in their highly priced and highly structured programs.
With relapse rates following discharge from rehab of 80% and higher, how many more people have to die from overdose before we make some serious changes?
Images Courtesy of DeathToTheStockPhoto/iStock