Mastering Change – Part I: Focusing on Success Rather Than Failure
Early in my career as a counselor of overweight clients, I wish I'd received a dollar each time a patient said to me, "I know what I need to do; I just can't get myself to do it." Often they were people who lost a substantial amount by following our clinic's medically supervised weight management plan. But within a year, they gained it all back. The same holds for numerous people I've interviewed or worked with who struggled with substance use disorders. I was often told, "I've been to treatment so many times that I could probably run an addiction program." Many of them had a fairly long spell of sobriety but then went back to using.
Change is hard. Harder still is sustaining change. How many people do you think get the recommended amount of exercise? According to an editorial in the May 31, 2018 issue of the Journal of the American Medical Association (JAMA), only 22 percent of US adults meet physical activity guidelines* at any one point in time. And even though for decades dietary guidelines have been compelling us to eat more fruits and vegetables, only 12 percent of U.S. adults meet recommendations for these foods. The editorial notes, "The percentage of adults who successfully maintain recommended physical activity and dietary intake levels across multiple decades of their lives is most likely much lower."
*For example, that adults should accumulate at least 150 minutes per week of moderate-intensity aerobic physical activity or 75 minutes per week of vigorous-intensity aerobic physical activity – ideally spread out through the week.
Why Don't We Hear More About People Who Do Succeed?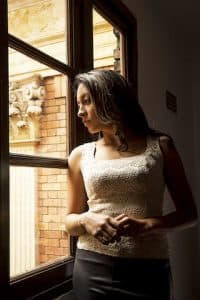 Despite the disappointing figures we so often hear about reversion to old ways, there are people who succeed at lasting change. I've devoted most of my career to writing about such individuals – with a focus on individuals who lost weight and kept it off and others who overcame serious drinking problems. Before describing common threads in how these "masters of change" have sustained new ways of living, let's first take a look at why we tend to hear more often about those who go back to their old habits.
The JAMA editorial makes the point that, in general, we really lack good evidence on how to help people maintain healthful behaviors over sustained time periods. When it comes to promoting physical activity and healthy eating, author Genevieve Fridlund Dunton, PhD, MPH from the University of Southern California says that intervention studies typically focus on studying people who were not previously engaging in these habits do so for periods shorter than six months. So why should we be surprised when those who temporarily adopt new habits during such short study periods don't continue them?
Certainly we've all heard the the old saw about how 95 percent of dieters gain their weight back – within three months according to one duo of experts. And patients in drug and alcohol treatment often have it drilled into their heads that "addiction is a chronic relapsing brain disorder." Repetitions of such "downers" can set the stage for self-fulfilling prophecies.
Some problems with drawing conclusions from clinical studies suggesting high failure rates for problems like these often include the following:
Failure to include or account for people who overcome such problems on their own, with self-help books or groups, or with the help of mental-health professionals in private settings. They usually don't wind up in research studies.
Just including individuals with severe problems, who tend to be the most refractory to change and are the very ones most likely to enroll in research studies.
Success Story Studies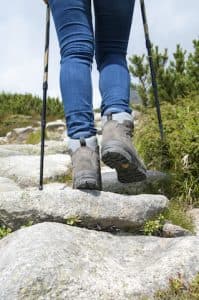 Although there aren't many studies focusing on individuals who succeed at lasting change, some important research has been conducted in this area – and some of it is on going. For instance, although little research exists on the number of people in the general population who intentionally lost weight and kept it off, an important study published in the International Journal of Obesity suggests that the figure is about four times higher than we've been led to believe. For this study, researchers conducted what's called a random digit dial telephone survey to determine the prevalence of weight loss maintenance in a nationally representative sample of 500 US adults – 228 of who were overweight or obese at their maximum non-pregnant weight. Far exceeding customary expectations, just over 20 percent of them met the medical criteria for successful weight loss maintenance.
To understand more about successful weight maintainers, two prominent researchers, ?Rena Wing, Ph.D. from Brown Medical School and James O. Hill, Ph.D. from the University of Colorado, began searching in 1994 for people who had lost significant amounts of weight and kept it off, establishing The National Weight Control Registry (NWCR.) Now tracking more than 10,000 individuals, registry members have lost an average of 66 pounds and kept it off for 5.5 years. Thirty-seven studies have been conducted on members to learn more about them and their strategies.
As for alcohol and other drug (AOD) problems, recovery/remission rates are much higher than most people are led to believe. After doing an exhaustive review of the scientific literature renowned research consultant and author of Slaying the Dragon – The History of Addiction Treatment and Recovery in America, William L. White, MA, determined that of adults surveyed in the general population who at some point in their lives met criteria for substance use disorders, about half no longer meet those criteria.
And just recently, I wrote about The National Recovery Study conducted by Harvard University's John Kelly and colleagues. They recruited more than 25,000 individuals (drawn from a much larger nationally representative group of individuals) who responded to the question, "Did you used to have a problem with drugs or alcohol, but no longer do?" In turn, they were sent a survey questioning them about their AOD history. About 9 percent of them reported having overcome a substance problem, which population-wide translates into 22.35 million US adults having resolved an AOD, no small number.
Parts II and III will offer my insights about what people who maintain change have in common.
Images Courtesy of iStock