Landmark Study Reveals Many Pathways to Resolving Alcohol and Drug Problems
What do George W. Bush, David Letterman, and Garrison Keillor have in common? From available evidence, all three men beat serious drinking problems without any professional addiction help – and, apparently, without involvement in 12-step groups – even though it's often said that you can't recover without outside assistance.
Most people think that the only ways to resolve a substance problem are by going to a treatment program, usually rehab, or to a 12-step support (also called mutual help) group such as Alcoholics Anonymous or Narcotics Anonymous. Personally speaking, during a pre-show interview for a National Public Radio program, the producer was astounded when I told her that it never crossed my mind to enter treatment for my alcohol problem. (I had one-on-one help from an addiction psychologist.)
Released to little fanfare, a recent first-of-its-kind study that included a huge number of individuals with a wide range of alcohol and other drug (AOD) problems not only showed that people resolved them by many different means, it revealed important information about how many people recover, how long they've been recovered, and more.
The Landmark Study 
It may come as a surprise to know that that individuals who meet the criteria for "alcoholism" or what professionals call severe alcohol use disorders represent only a small minority of people with alcohol problems. Far more meet psychiatric criteria for mild or moderate alcohol use disorders. And many millions of people who wouldn't meet the diagnostic criteria for having a substance use disorder use such drugs as alcohol and prescription pills in a harmful or risky way – for instance, having five or more drinks within two hours time or taking four (as opposed to the prescribed two) painkillers at once in order to feel euphoric.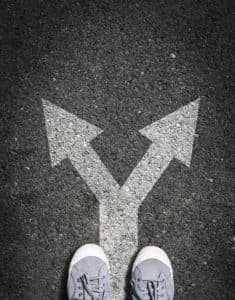 Because previous research on how people achieve recovery (or remission) did not address how many and by what means this broad array of people resolve AOD problems, Harvard University psychologist John Kelly, Ph.D. (also director of Massachusetts General Hospital's Recovery Research Institute) and colleagues decided to find out. For starters a nationally representative group of nearly 40,000 people was sent the screening question, "Did you used to have a problem with drugs or alcohol, but no longer do?" The 25,229 individuals who responded were then sent a survey asking about their AOD history. It included questions about various substances they'd used and whether they considered them to be a problem, how long their problem had been resolved, whether they had been diagnosed with any of a long list of substance use and other psychiatric disorders, and their use of treatment and recovery support services.
Participants were considered to have followed an "assisted" pathway to resolving their AOD problem if they had ever used professionally assisted recovery support such as outpatient or residential treatment; anti-relapse/craving medication; mutual help groups; and other community-based recovery support such as sober living environments, faith-based recovery services, or recovery community centers.
Those who reported never having used any of these services were categorized as having used an "unassisted" way to resolve their problem. Previous research has suggested that anywhere from 20 to 80 percent of individuals who recovered from addiction did so completely on their own. (Experts in the field refer to such unassisted recovery using the somewhat metaphysical sounding terms "natural recovery" or "spontaneous remission.") That's a wide range, depending on which studies you consult, how long people have been in recovery, and what type of addiction we're talking about. And the majority of studies have focused on alcohol use, not including other drugs.
Key Findings and Their Implications
Following are some of the key findings of this study, published in the journal Drug and Alcohol Dependence:
Key Finding #1
About 9 percent of people reported having resolved an AOD, but just under half of them identified themselves as being "in recovery." Nine percent of the population translates into 22.35 million US adults having resolved an AOD, no small number. However, as the authors point out, the fact that many people did not define themselves as "in recovery" may suggest that the descriptor is alienating and/or stigmatizing. As such, more people might be prone to seek help if a term such as "resolved a [substance] problem" were to be used.
Key Finding #2
Contrary to the notion that you can't resolve AOD problems on your own, close to half (46 percent) said they did so. (I think it's important to keep this figure in mind when you hear the commonly used statement, "Only about 1 out of 10 people who need addiction treatment receive it." This makes the assumption that everyone diagnosed with a substance use disorder needs "treatment.") Of the 54 percent who had assistance, it came most commonly from mutual help groups (45 percent overall), followed by professional treatment that was received equally in outpatient and inpatient settings. (That's kind of surprising given that at any one point in time, far more individuals are in outpatient treatment than residential.) Study co-author William White, MA notes that the majority of mutual-help recoverees used AA or NA, but "also evident were other 12-step groups and an increasing variety of secular (Women for Sobriety, SMART Recovery, etc.) and religious (e.g., Celebrate Recovery) recovery mutual aid groups."
Key Finding #3
Despite how much we keep hearing about the opioid epidemic, the most common primary problem substance (or "drug of choice") was alcohol, followed by cannabis, and cocaine. Overall, approximately half of participants reported characteristics suggesting more severe AOD problems as opposed to less severe ones.
Key Finding #4
People were more likely to have used one or more assisted pathway if they had indications of having had more severe AOD problems, a mental health diagnosis, and/or a criminal history. Compared to alcohol, participants were significantly more likely to have had assistance if their problem drug was an opioid and significantly lower for cannabis. Logically, the authors speculate that this may be because cannabis-related problems are generally less dramatic and have fewer negative consequences than with other drugs.
Key Finding #5
The AOD problems of many individuals had been in remission for a long time: 35 percent had resolved their problems 5 to 15 years ago, and for 29 percent it had been more than 15 years – obviously good news, too.
Key Finding #6
Fewer than 1 out of 10 (8.6 percent) participants said they used any of the FDA-approved medications for substance use disorders. However, those who had resolved their AOD problem more recently were more likely to have used them, apparently because of the recent increase in availability and accessibility to these medications. Still, only about 15 percent of those with the least amount of problem resolution time (0 – 5 years) used these medications.
Getting the Word Out About Alternative Paths to Recovery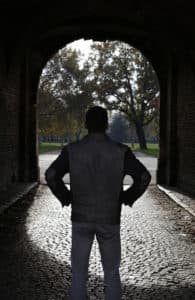 In short, we now have findings from an important study that underscore what many of us have been saying for eons: there are many paths to recovery. (Even AA's co-founder Bill Wilson said that.)
What's more, it's encouraging that the numbers of people who have resolved AOD are many million, and vast numbers of them have been in remission for a long time.
Still, however, we need to continue to get the word out about alternative routes to AOD problem resolution, as well as medications that can help people with substance use disorders. In turn, this should help increase to greater than 9percent the number of individuals with AOD who can say that they've resolved their problems.
Famous Do-It-Aloners
George W. Bush in a 2008 Associated Press (AP) report: "Addiction is hard to overcome. As you might remember, I drank too much at one time in my life." The account went on to state that the former president has often credited both his Christian faith and vigorous exercise with giving him the discipline he needed to execute the decision to quit drinking the day after his 40th birthday.
David Letterman in a 2012 interview with a guest on his show: "I used to be a horrible alcoholic…I started drinking when I was like 12 and didn't stop until I was in my thirties." (I've been able to find nothing that contradicts the notion that Letterman gave up alcohol on his own.)
Garrison Keillor in a 2003 AP interview: "I decided to stop [drinking] for the same reasons that I stopped smoking about 20 years ago, which were that I was tired of thinking about it." While the write-up states that he didn't have a drinking problem, it goes on to quote Keillor as saying how much he loved to drink, adding that if a person couldn't stop drinking, the only recourse would be to enter a rehab program. He added, "I have a whole big, busy life that I need to carry on, and I don't really have time to go into a room and weep into a Kleenex. I just don't."
Smokey Robinson in a 2004 AP interview: "I was ashamed of myself because it wasn't like [drug addiction] happened to me as a teenager or a young man. I was a full-fledged adult and my life was going exactly as I would have written it, but drugs don't care who you are or what you're doing." After a friend took Robinson to a service at a storefront church, Robinson said he "quit cold turkey" and "turned it over to God… I never went to rehab or a doctor or psychotherapy."
*Famous Do-It-Aloners adapted from "When Quitting Drinking is On Your Resolution List" by Anne M. Fletcher, psychologytoday.com, December 20, 2013
Images Courtesy of iStock