Kenneth Anderson Talks Harm Reduction, Activism, and Challenges in the Field
I spoke with Kenneth Anderson, founder of the international organization Harm Reduction, Abstinence, and Moderation Support (HAMS) about how he came to be a harm reduction activist, what he sees as some of the challenges in the field, and what it's like to build an international organization from scratch.
What is harm reduction, for those who are not familiar with it?
Ken: Harm reduction is a set of compassionate, pragmatic strategies to support any positive change for people who use drugs or alcohol.  Harm reduction involves treating the harms to not only the substance uses themselves, but the to the community.  For instance, seat belts are a kind of harm reduction.  Driving is a risky behavior, but we don't require everyone to abstain from driving.  So seat belts are an example of harm reduction as they reduce the harms associated with driving.
So Ken, how did you get interested in harm reduction for alcohol?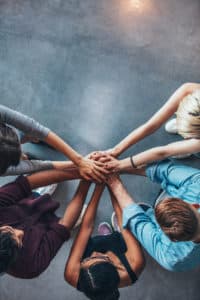 Ken: About fifteen years ago, I was working as online director for a group called Moderation Management.  One of the board members there mentioned that my drinking plan, which is to abstain from drinking six days and drink one day a week, was the perfect example of harm reduction. 
I didn't know much about harm reduction at the time, but I was intrigued by the concept.  So I started volunteering at the local exchange to learn more about what harm reduction is and how it could be applied to alcohol.
You decided to learn it from the best.  What did you discover from working with needle exchange?
Ken: One thing that really surprised me is that the majority of people coming in for help looked perfectly normal, nothing like you see on TV.  The biggest thing I learned was to totally change my attitude and say, "Thank you for using clean needles," rather than say, "You should stop using heroin."  It was an attitude of total love and respect for people's own choices.
How did you decide to take this message national, and then worldwide?
Ken: I started developing the harm reduction attitudes for alcohol while I was at Moderation Management.  A fairly large group developed which, although they were not able to stick to the strict Moderation Management limits, were making large improvements in their drinking habits. Then we got a new Executive Director who said that people who wouldn't stick with moderate limits (as defined by the organization) should leave.  So we left and started our own group.
We put up the HAMS website in January, 2007.  We incorporated as a 501(c)3 in August 2017.  And now we've grown to have 2,810 members as of today. 
What do you say to those who believe abstinence is the only way for people who have drinking problems?
Ken: I say, clearly, you have not read the research.  The government's own research shows that  most people resolve their issue by cutting back, not abstaining, so clearly people are having success with methods other than abstinence.
What is unique about your group – what sets it apart from other peer support groups?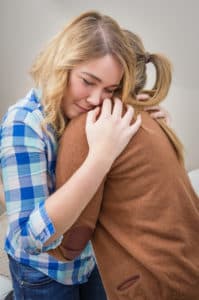 Ken: There's a lot of good groups out there for people who want to quit completely, such as SMART Recovery, or for those who wish to stay within strict limits, like Moderation Management. Our group is unique in meeting people where they are, supporting them in any positive change that they choose to make themselves. 
Our motto is "Better is better."  We support you whether your goal is abstinence, moderation or safer drinking.  Many people in our group decide to abstain or adhere to strict moderation goals, but they got there because of our philosophy that goals should be set by the individual, not imposed from the outside. 
What are your goals for the future?
Ken: We think that HAMS should be the first place where people with alcohol use problems are referred.  We want to be known by every doctor and every psychotherapist, and to be able to provide resources for their patients.  We offer a point of engagement for everyone with an alcohol problem, we are based on science, and we don't require confessions or a belief in a supernatural entity.  We provide people with evidence based tools to reach their own self-defined goals. 
Where can people find out more about the HAMS program?
Ken: The best place to connect with HAMS is on our Facebook group: just search harm reduction alcohol and ask to join this free, safe and non-judgmental group where you can get 24-hour support from HAMSters all over the world. They can also go to our website at hams.cc, and buy our book, How to Change Your Drinking.
We do have local meetings, and we are hoping to grow more.  But we believe that online support can be just as effective, if not more so, than meetings. 
Did you come up with this harm reduction stuff all on your own?
Ken: No, I'm greatly indebted to the works of Stanton Peele, Pat Denning and Jeannie and Adina Glickman's "Over the Influence" which focuses on the evidence based change strategies which comprise the HAMS program.
Kenneth Anderson holds two Master's degrees, one in linguistics from the University of Minnesota, and one in psychology at the New School for Social Research.  He is currently working on his PhD in Addiction Studies while working full time as Executive Director of HAMS. 
Images Courtesy of iStock