Keeping Up With The Joneses of Social Media
Comparing yourself to others is something everyone is guilty of. But with the prevalence of social media, has the practice of Compare and Despair become excessive? Are we judging ourselves too strictly against the filtered images of our "friends?" In what ways are our perceived shortcomings influencing us and are they creating or perpetuating mental health issues and substance abuse issues? It is time for us to explore the impacts of our virtual world and understand the effects of social media on one's behavior and psyche.
The Research
Recently, researchers from the University of California, San Diego, came forward with the results of their study, "Detecting Emotional Contagion in Massive Social Networks," which purports that feelings shared on Facebook are (surprise!) contagious. While that isn't news per say, they did find that positive posts induce positive posts, while negative posts induce negative posts, and that positive posts are more influential than their counterparts.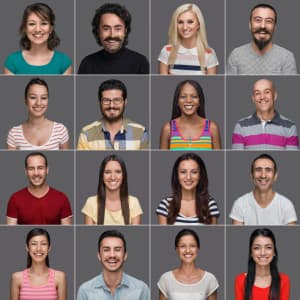 The study analyzed over a billion anonymous status updates from over 100 million Facebook users. We are either extremely influential people, or maybe just great at half-hearted congratulatory messages even when our high school bully ties the knot. I wonder who would write something negative on an acquaintance's baby post? It seems to me that one would either not write anything, or, given the results of the study, write something positive. But that doesn't necessarily reflect the process that might be happening internally. These findings resulted in the study's leader, James Fowler to state: "If an emotional change in one person spreads and causes a change in many, then we may be dramatically underestimating the effectiveness of efforts to improve mental and physical health." He believes this research could help us find a way to create an epidemic of well-being. While that would be ideal, I think it's just that – idealistic.
Those who chose to focus on information from 'close' friends may experience a surge in self-esteem, but Facebook usage was associated with higher BMIs, increased binge eating, and financial debt.-Alexis Stein
Another study, conducted by researchers at the University of Pittsburgh and Columbia Business school, seems to have more skeptical findings. In their publication, "Are Close Friends the Enemy? Online Social Networks, Self-Esteem and Self-Control," they found that using Facebook for even a few minutes daily could lead to a lack of self control and both financial and physical overindulgences. Those who chose to focus on information from "close" friends may experience a surge in self-esteem, but Facebook usage was associated with higher BMIs, increased binge eating, and financial debt. The study's authors agree that it would be sensible for researchers to further social media usage to improve well-being, but by better understanding "which consumers may be particularly vulnerable to suffering negative psychological or social consequences."
Are We Addicted?
The origins of addiction are supported by genetic and environmental predispositions. Those susceptible to the overuse of the Internet, and in this case social media, might have the genetic or environmental markings to predispose them to more addictive behavior. And, given the comorbidity of addiction and mental health issues, it can also be assumed that they may be more prone to mental health struggles. But regardless of the chicken/egg debate, the accessibility of the Internet (at home, at work and on the go) allows for an easily indulged, instant gratification, regardless of your addictive nature. One can get a hit whenever and wherever we want of the drug our nation loves, sensationalized news. That is just what social media websites are – news and updates overtly boasting, bragging, or evoking a sympathetic emotion. The content is appealing to our emotionality and the accessibility is a recipe for substance abuse. Everyone is overusing!
Negative Impact
Make no mistake, these websites should be revered as a convenient and ingenious way to connect with people and be a part of something larger. Allowing people to have a sense of community is the true benefit. But with community comes cost. And with cost, we must reflect globally, but at the very least individually, on our mental health and coping mechanisms.
Does the accessibility of this community perpetuate an unhealthy connection or attachment to people you otherwise wouldn't be attached to? Prior to this era, if one's relationship ended, they would just fear seeing their ex at a mutual gathering or around town. Now it is within the couple's control to decide whether or not to remain social media "friends." And even choosing not to remain friends doesn't mean one can't get access to the other's updates. It is definitely detrimental to one's healing process and possibly their mental health to be seeing the updates of a newly single ex. Similarly, it's a common practice to seek out everyone we were ever friends with, in school with, or even met once, thus expanding our demographic of exposure to the social "norms." If you look at the baby boomer generation, few of them remain in the know about their graduating class, save from updates at reunions.
Compare and Despair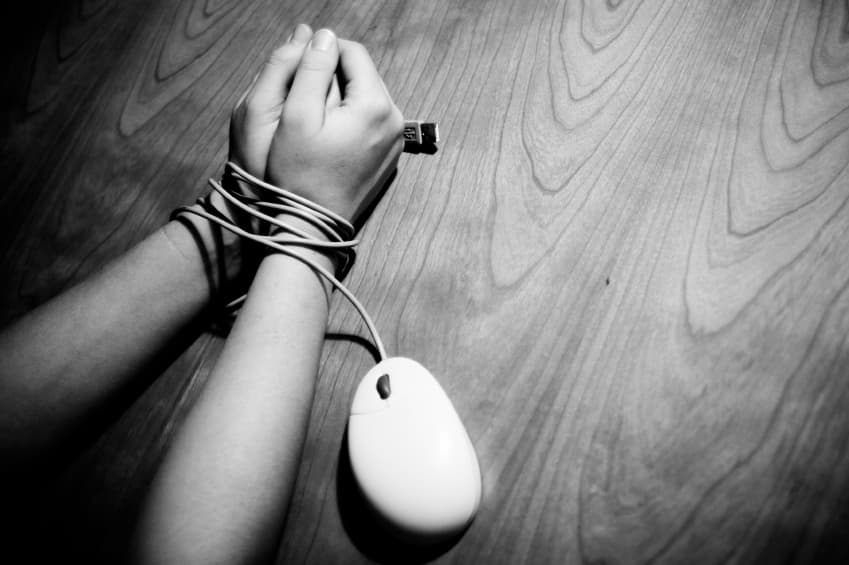 Compare and Despair
has emerged as a frequent topic among my trauma groups and my individual clientele in private practice. In my experience, most clients that seek out consistent psychotherapy tend to be between the ages of 20 to 50. Prior to 20, most of your peers are involved in school and post 50 most of your peers have career direction and a household they are tending to. Commonly, I see those who fall in between this range and are struggling with their mental health, which is exacerbated by the situational feelings of being unable to achieve the life milestones of their peers. Sometimes they are questioning whether their coping mechanisms have developed into an addiction. This reason for coming to therapy predates the Internet Era. However, the situational dissatisfaction compounded by desire to explore the manifested patterns of behavior that seem dysfunctional by comparison, seem to be more pronounced. This may be attributed to the comparison that occurs within social media. And our increased network adds justification to our abnormality. Finances, relationships, engagements, marriages, and children are the most common areas that make people feel deficient.
We are aware of societal norms and it is innate to propel yourself by use of comparison to attempt to achieve what is socially acceptable. But, in a changing society that is attempting to create acceptance of diversity with the normalization of what used to be considered nonstandard, are those who identify with the newer norms feeling out of place? Maybe you are career oriented. Maybe you are unsure about marriage after seeing your parent's nasty divorce. Maybe you physically can't have kids. Whatever the reasons are, if someone's life doesn't look like those of their community, they might feel defective, even when there may be nothing wrong with their lifestyle. And the attempt to take control of their emotions can result in dysfunctional coping mechanisms.
We may consciously, or subconsciously, internalize a post about a peer's wedding as: Mary got married. Everyone is getting married. I am never going to meet anyone. What is wrong with me? I should try to go out and meet people. Let's go to the bar!-Alexis Stein
Usage of alcohol, drugs, and sex to deal with the emotions or to even attempt to achieve the desired milestones can be extreme and counterproductive. We may consciously, or subconsciously, internalize a post about a peer's wedding as: Mary got married. Everyone is getting married. I am never going to meet anyone. What is wrong with me? I should try to go out and meet people. Let's go to the bar! This internalization could subject us to not only increased substance use, but also increased sexual interactions. Additionally, these attempts can be glorified on social media to boot!
Let's take advantage of the fact that everything is a few clicks away and learn about available resources. Let's create awareness of how the Compare and Despair mentality can perpetuate issues of mental health and substance abuse, and create new resources to combat it. Let's be mindful of who we are comparing ourselves to and if we are setting ourselves up to feel inadequate. It is imperative that we begin to explore how social media is affecting the masses. But in the meantime, take control of yourself, and ask if your involvement with social media is increasing your risk of physical and mental harm.