Interview with Valerie Farragher, Founder of New Choices 4 Her, An Organization That Helps Irish Women Change Their Drinking
April: Can you tell us about who you are and what you do?
Valerie: I'm an Irish mother of five children and married to my long-suffering husband, Thomas, for thirty years.
We live on the west coast of Ireland where my husband runs the family farm, is the local handyman and all-round good guy. I'm a self-employed social entrepreneur and I provide services to women who wish to manage their alcohol better or stop drinking altogether.
My tagline is "It's not your drinking, it's your thinking," and this means everyone sees a drinking problem, when actually it's more likely (for women) to be a thinking problem.
So when a woman approaches me for my service, I put drinking plans in place and work with these ladies on mental health, lifestyle and environmental matters. I get family members to understand why she's drinking the way she is at the moment (thus getting them off her back), and usually, the drinking just settles itself or stops altogether. But more importantly, the lady I'm working with gets a renewed sense of purpose and value in her life because she is following what will make her happy and not trying to spend her life pleasing everyone else!
April: How did you come to be interested in this work?
Valerie: I think most people who work in social support services have either their own story or that of a family member, and my story is no different. Before I started down this path, I was a kindergarten teacher, so on some level, I already cared about our world and the happiness of children growing up in it.
I went through my journey of postnatal depression that, in turn, led to my drinking and subsequent downward spiral into rehabs, 12 step rooms, hospitals and binge eating problems that eventually left me suicidal because I couldn't "get with the program" or stop drinking for very long.
But after ten years of bouncing around these services, I got in front of a brilliant psychiatrist who told me to "get out of the addiction services." This I did, and that was when I realized how messed up the HSE (Irish Health, Safety and Environmental services) and private healthcare sectors in Ireland were!
April: How did you discover Harm Reduction?
Valerie: I started in AWARE, an Irish organization that helps people deal with depression and bipolar disorder through education, support groups and counseling. I found that, as I began to address the underlying issues that drove my drinking, I was really getting myself together!
I was asked if I would like to train and become a facilitator to help run the groups. I was feeling brave and said "yes" even though I was thinking 'please don't embarrass yourself, Valerie. You can barely spell or do any math, so don't get cocky and think you can be someone important!'
But as I started training, I discovered I couldn't get enough information. I devoured every class, book and opportunity to sit in front of anyone who would teach me about mental health.
April: How does Harm Reduction fit into your work with your ladies?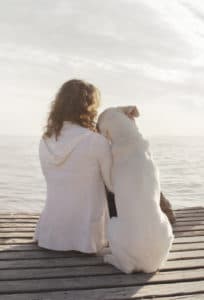 Valerie: My first question to all my ladies is "What is it you want to do?" I'm usually met with blank stares that I now know as 'I need to stop drinking; that's why I'm here.' But many of my ladies have never been asked what they want.
So many women are caught up in the "women should (blank) system" that they don't realize they have choices! They often want to stop drinking because their partners or families are giving them a hard time when they haven't thought about how they are going to achieve this. The harm reduction method developed by Kenneth Anderson, founder of Harm Reduction, Abstinence and Moderation Support (http://hams.cc/) is straightforward and doesn't involve "public humiliation" or "confessions" in groups.
My ladies also enjoy the HAMS support group meetings I deliver at my home where we sit around, chat and problem solve.
April: What do you see as specific needs of women as they attempt to change their drinking?
Valerie: What every woman needs are choices: a variety of services, support groups and one-on-one personal coaching or counseling that provides information and advice to that lady holistically and tailored to her specific needs.
Our needs change all the time and what might be helpful when we are 20 will probably not be very helpful when we are 50. Our needs, wants and beliefs will have changed over the years.
Another reason I do this work is that many of the women who reach out to me are exhausted form the run around/revolving door system in addiction services.  For those who don't believe that they have a brain disorder that makes them drink too much and that God or some other kind of higher power will get them into remission, no other option for treatment exists.
There are huge problems with how services offered in Ireland. Dual diagnosis is virtually unrecognized, so people don't get the help they need to solve their underlying issues. Harm reduction is non-existent as an option in the Irish healthcare system.
In Ireland, the mental health services refuse to engage with people who drink too much because they say the person needs to sort out their alcohol (or whatever substance it is) first. On the other hand, the addiction services that provide only 12-Step methods assume a person is depressed or acting out of character because they are an "addict," and that, as soon as they stop drinking, all of their other problems will go away.
If you ask many people who have just stopped emotional drinking if they now have a wonderful life they will probably answer "no."  Emotional drinkers, eaters, etc. use a substance to serve a purpose. Once the substance or behavior has been removed, the emotions must be dealt with or else the person will go back to the only thing that helped them feel better: the alcohol or other drug. I like to do things the opposite way around: address the underlying issues first, making it possible for the lady to change her drinking.
April: What are some of the biggest challenges you face in your work?
Valerie: It used to be fear of other services. The fear came because I lacked the confidence to believe that what I was doing was worthy. I was terrified of another counsellor or service pulling me to one side and telling me to stop what I was doing, and actually it did happen once! But the ladies I work with make it worth it every single day.
Now my biggest challenge is time. I do almost everything myself in my service. From building courses, seeing ladies and their families, following up on phone calls, to running the website, social media, editing videos, writing… everything. So while I have a reasonably good range of knowledge on how to build and run a service, many of these the other aspects suffer because there are only 24 hours in every day!
April: What's next for Valerie Farragher?
Valerie: The sky is always the limit for social entrepreneurs because we've become aware that "if it doesn't exist and people need it, then we must build it." So this year in my business life, I'm launching my harm reduction online courses that can be found on www.newchoices4her.com, doing my first Harm Reduction Retreat, preparing to give public talks, finishing my bipolar course, building "Team Choices," and launching my new book in Ireland, UK and America.
In my personal life, I plan to lose another 60 lbs (I've already lost 84 lbs), have hip replacement surgery, watch my daughter get married in May, travel to Spain with my family for our first ever sun holiday and redesign our farm home.
Now that I've solved my drinking problem and I spend my life helping other ladies solve theirs, there's no end to the possibilities!
Images Courtesy of iStock