Free Treatment For All Addictions?
For the past twenty years, the number of drug overdose deaths has been growing exponentially. Presently, over 70,000 people die from overdoses every year.
If this level of lethality were caused by terrorists, the government would declare an emergency and take decisive action. In contrast, the government response to our epidemic of drug deaths has been pathetically piecemeal, ineffective, and underfunded.
Addiction is a public health problem, not amenable to correctional solutions. It will only be solved when free and easily accessible treatment is available for all of the many millions of people who are now, or will become, dependent on drugs.
How to Fund Free Treatment
It's not an accident that the opioid epidemic has hit our poorest states hardest. Many of these states have been almost entirely left behind by globalization, and opportunists have taken notice. Purdue Pharma deliberately targeted areas of the country that had the highest percentage of people on disability benefits. Their reasoning; areas with these demographics would be most vulnerable to a marketing pitch pushing painkillers.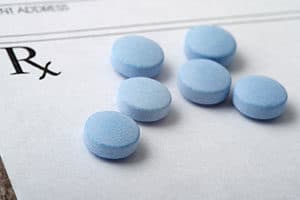 West Virginia has been ground zero for a vicious cycle that is crippling rural America and reducing life expectancy of its inhabitants. High unemployment rates have led to higher rates of individuals on disability benefits, criminally misleading Purdue pill marketing, widespread opioid prescription dependence, a growing illegal secondary market, a massive influx of pain pills, an increase in drug tourists, rapid growth of the illegal heroine and fentanyl markets, and an endemic of death and disability.
States that have restricted access to Medicaid treatment funding are often the ones with the most addicts. Making matters worse is that these states are often the least able to pay for treatment, have the fewest clinics, and have the fewest people trained to provide care. Currently, less than 20% of people who need addiction services receive them.
The fastest way to solve these problems would be by creating a national system of free treatment for the millions currently in need. However, the question of funding shouldn't fall on deaf ears. It will likely cost many tens of billions of dollars. Some should come from massive fines to the drug industry, whose role in creating the current overdose epidemic should not be understated. Wouldn't it be nice if the Sacklers donated their world-class philanthropy to helping the people they have hurt, rather than getting their names on fancy buildings.
Still, the lionshare of funding will likely have to come from the government. And this begs the question: how will we create this national system of treatment facilities?
Did We Find the Solution in the 1970s?
It is not easy to convince people to work in the "fly-over states"; poverty-stricken places most in need of new addiction treatment programs. Even if money does become available, how will personnel be recruited to staff them?
On the professional side the answer is obvious and of proven efficacy; federal programs that help finance the education of doctors and nurses in return for several years work in hardship areas. This provides a recurring supply of new recruits, some of whom may come to love the work, the place, and the people they are helping, and opt to stay part of the community.
Fifty years ago, I experienced another model that may also work well. President Nixon was horrified by the thought that tens of thousands of returning troops from Vietnam had become addicted to the cheap heroine that was easily available throughout Southeast Asia. In response, Nixon funded treatment programs at 32 military bases to provide treatment and transition back to duty or to life in the community.
As an army major, I led one such program. In the interests of the economy, and because of limited availability of trained therapists, I hired 30 nonprofessional staff counsellors, most of whom were either ex-addicts or straight out of college. We had
hundreds of applicants and were able to select a cadre of great people who did a wonderful job and achieved impressive results.
This model could be scaled up to quickly provide a network of treatment centers throughout America. And hiring mostly local people would have a wonderful effect on the local economies by putting more money in the hands of the locals, and by reducing dependence on unemployment and disability benefits.
Rebuilding Local Communities
Local people have the greatest knowledge about local culture and drug distribution systems. They will be most credible to the people who need help and most empathic toward their struggle.
The best and safest hires will likely be family members, particularly mothers and grandmothers, and people with no history of drug abuse before becoming iatrogenically addicted.
This would be a practical way to start programs across the country in a brief amount of time. In my experience, great therapists are more often born than made, and careful hiring will benefit from loads of irreplaceable lived experience. A well-planned training program, readily available supervision, and quality control can more than substitute for years of professional training.
Whether or not you agree with the idea of providing a government-funded system for treating addiction, there is one thing that is certain: talking about the opioid epidemic will only get us so far. It is time to act.
Images Courtesy of iStock