Founding a Non-12 Step Support Group Meeting: SMART Recovery Philadelphia
It was raining and I didn't have an umbrella, but I didn't care. The rain hid the fact that tears of joy were streaming down my face. It was hard to believe that what had once been just me and G sitting in a little room off a yoga studio had now grown into a vibrant community of diverse people in recovery, all searching for the path that was right for them…and all convinced they had found it.
On March 8, 2016, we convened the first open SMART Recovery meeting in the Philadelphia city limits. We have since grown from just one or two people per meeting to so many that we were going to need another room. People sat snuggled in chairs and on yoga cushions, sharing their struggles, their stories, and workshopping issues with each other's help.
I found SMART shortly after I got out of a very traditional 12-Step rehab where the word SMART was never uttered. Through my own reading, I discovered it to be an evidence-based set of tools that worked well with my more scientific mind. I liked the fact that we didn't have to use labels like "addict" or "alcoholic," and that we focused on improving our lives here in the present, not dwelling on long stories from an unpleasant past.
I was especially impressed that SMART has a training program for facilitators, and while we are not professionals, not just anyone off the street claiming to be sober can walk in and take over a meeting.  Over the winter I applied and took my 30 hour SMART Recovery Facilitator training.  I can still remember the proud moment when my certificate came in the mail.
The History of SMART
SMART has been around for over 20 years and has over 1,000 meetings worldwide, as well as an active website with online meetings and information. That's why, when I chose SMART, I knew I was going with a reputable organization with a history of success.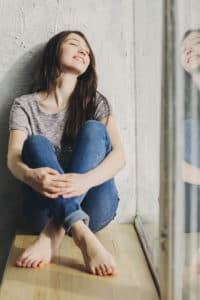 According to Tom Horvath, PhD, ABPP, one of the founders of SMART and its recently retired international president, "SMART Recovery, like many organizations, has many founders and many dates that might be identified as 'the beginning.' For me the beginning was a meeting in Dallas, Texas, in February, 1991, when about 20 of us, mostly mental health professionals, came together to decide to promote a self-empowering mutual help group network that would give people an approach rather different than the 12-step powerlessness approach. The network was already in existence. The organization would be formally established as a non-profit until late 1992. It didn't take on the name SMART Recovery until 1994. We didn't use the term self-empowering until some years after that. However, in 1990, it was clear there was momentum, that it wasn't just one person's idea, that it could become a movement."
Founding a local meeting to be part of that movement was one of the most empowering experiences of my life. Being around people who had been searching for help, but had not yet found the kind of help that fit their needs was a revelation. But it wasn't easy. The great part of being a part of an organization like SMART is that most of the work is already done for you.  They provide materials, facilitation training, and the SMART Recovery Handbook that is the basic text from which we work.
There were some pitfalls to avoid when starting a new meeting:
Where to meetI got space at a local yoga studio that also serves as a community space.  I wouldn't suggest meeting in a church basement because that reminds too many people of 12 Step Fellowships, and while SMART takes no position on other fellowships and many members attend both, some members find that setting uncomfortable. Local libraries often have rooms you can obtain for free or low cost, or check out local community centers.
Members who want to bash other fellowshipsSMART does not bash other fellowships. People are welcome to have their own opinions, but as facilitator, it's my job to keep us focused on the SMART program.
Setting boundaries with membersIn SMART, we don't have Sponsors. No one is above anyone else, we're all just trying to improve. So when members want extra attention, we try to work with them to mobilize the support systems in their own lives rather than attempt to recreate an entire support system.
People who need a higher level of careOccasionally, someone will come in who needs a higher level of care than we can provide. We have on hand resources to make sure we can get that person to a professional, and we always keep in mind that we are a peer support group, not professional counseling.
Growing the meetingIn the beginning, it would sometimes just be two or three of us, and frankly, some of those were the best meetings. But through word of mouth, people connecting to us through the SMART website and people being referred from their therapists, we started to grow extremely fast. I'd just keep in mind that any meeting is a successful meeting, even if you sit there alone. It's up to us to provide the opportunity. They will come.

You can reach out to therapy practices that focus on addiction, drop off flyers at places where the other fellowships meet, post flyers in grocery stores and on laundromat bulletin boards. People who want self-empowering tools are everywhere!
The Rewards?
Let me list the rewards for you using the words of SMART participants themselves:
Kelli, 19, says, "I was in an out of rehab since I was 13 and I never really felt at home anywhere.  Here I feel like I can be honest about where I'm at, not just follow the script that says 'I'm an alcoholic…'"
Jenna, 23, says, "I get my spirituality from AA. What I get here are tools for actually living in daily life."
Sue, 46, says, "I went to a few AA meetings by accident and they creeped me out. This is much more for me. I'm a brainy person, a scientific person. Faith healing didn't do it for me. I prefer the methods we use here, based on evidence based medicine."
Andrew, 33, says, "I'm an addiction professional, but I still deal with issues too. I come here for non-judgmental support. I haven't had a drink or a drug in 14 years, but I have other issues I want to work on. The SMART tools and support help me with that, and don't just blame all my problems on being an 'alcoholic'"
A Most Rewarding Experience
Starting a SMART Recovery meeting was one of the most rewarding experiences of my life.  Even more rewarding was watching as J, a woman in recovery from heroin and crack, take facilitator training with my encouragement. She has now taken over facilitation of our meeting.  Now I can move on to work in other parts of the movement. In SMART, you don't have to stay for a lifetime. In fact, we encourage people to get better and move on. That's what I did.
If you are interested in starting your own meeting, I strongly advise you to apply for the facilitator training and jump right in! It will be one of the best decisions you ever make.
Images Courtesy of iStock