First Study to Show Alternative Recovery Groups as Effective as AA
When I first approached my editor with a proposal to write a book about people with long-term sobriety who'd recovered in many different ways – not just with Alcoholics Anonymous – she was literally incredulous. Like many individuals, she believed that the only way to overcome a serious drinking problem was to go to AA. Obviously, I convinced her otherwise.
As I've indicated in previous columns – and certainly since Sober for Good was published – a large number of observational and quasi-experimental studies have consistently supported associations between participating in 12-step groups and better substance use outcomes, as well as psychological and social functioning. That is, in such studies individuals who become involved in 12-step groups are more likely to remain abstinent and to function better in life than those not involved.
However, many individuals don't care for AA, and most drop out over time. The University of New Mexico's Scott Tonigan, PhD, a leading AA researcher, concludes from reviewing studies in this area that between 55 and 80 percent of people with serious drinking problems who are encouraged to attend AA while in treatment will stop attending AA in less than a year. So why is it that – as far as we know from research studies – seven to eight out of 10 treatment facilities incorporate the 12 steps into their programming in some fashion and many individuals are never told about alternative support groups, while others still (often in the criminal justice system) are coerced to attend 12-step meetings?
Despite the fact that non 12-step recovery (also called mutual help) groups – including the three largest known secular alternatives, Women for Sobriety, SMART Recovery, and LifeRing Secular Recovery – have been around for decades, very little research has been conducted on these alternatives to determine how involvement stacks up with being involved in AA. To determine just that a new study was just released by the Alcohol Research Group (ARG) – a multidisciplinary research center that conducts and disseminates research on alcohol use patterns and associated problems in Emeryville, CA.
The Peer Alternatives in Addiction (PAL) Study
To address "the research gap" surrounding alternatives to AA, the PAL study is the first to follow people from multiple mutual help groups over time, comparing different aspects of the participants' lives according to their primary recovery group – be it AA, SMART Recovery, Women for Sobriety, or LifeRing Secular Recovery – and involvement level. Published in the Journal of Substance Abuse Treatment and led by ARG's Senior Scientist and Director of Training, Sarah Zemore, PhD, the study involved more than 600 (at the outset) individuals who had an alcohol use disorder at some point in their lives. At the beginning, six-month, and 12-month points, participants completed online surveys that included questions about such issues as how involved they were with their primary group, alcohol and drug use severity, alcohol-related problems, and alcohol abstinence. (Non-AA participants were recruited with the help of group directors, while AA attendees were recruited from an on-line meeting hub.)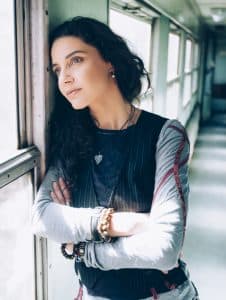 Overall, the big news from the PAL study is that the findings suggested no differences in the efficacy of WFS, LifeRing, or SMART versus 12-step groups. In other words, the relationships between higher involvement levels and better substance use outcomes were just as strong regardless of whether participants chose a 12-step group, WFS, LifeRing, or SMART as their primary group.  But there were some differences across groups. Compared to 12-step members, those identifying SMART as their primary group at the beginning of the study had significantly lower odds of alcohol abstinence, total abstinence, and no alcohol problems across follow-ups when compared to 12-step members. And participants who affiliated with LifeRing showed significantly lower odds of total abstinence across follow-up periods. However, the researchers determined that these findings could be attributed to the fact that members of both of these groups were likely to have different goals at the outset of the study – specifically, they were much less likely to endorse a recovery goal of lifetime total abstinence than were individuals in the other groups. When the researchers statistically controlled for beginning recovery goals, group differences became non-significant. (In scientific testing, statistically controlling for something means that a variable – in this case, beginning recovery goal – is kept constant so that the impact of other factors can be better understood.)
What's the significance of this? It suggests that when you don't account for beginning recovery goals, which were much less likely to be lifetime abstinence for SMART Recovery and LifeRing participants, outcomes were worse for SMART and to some extent LifeRing, compared to 12-step participants. But when you do account for group differences in beginning recovery goals, outcomes are equivalent across groups. In short, as long as people had similar recovery goals, their outcomes were similar, regardless of what group they chose to attend.
Identifying a Similar Pattern
Interestingly, in doing the research for Sober for Good, I found a strong similar pattern. Over and over, people told me that they had made a commitment to never drink again and that they'd truly accepted that drinking was no longer an option. As Elise C. put it, "There's a point at which you close the door and realize you can't reopen it."
Armas J. who had a few beers, then embarrassed himself by slurring his words when he spoke at his retirement party, said, "Driving home, I heard a voice speak to me, saying, 'Armas, who are you kidding? You can't drink." He wept as he told me, "At that moment, I knew I'd never have another drink." He had been 21 years abstinent at that time.
Indeed, study results suggest that mutual help group involvement – measured as meeting attendance; having a regular or "home" group; having a close friend or sponsor in the group; leading, convening, or facilitating meetings; and doing volunteer or service work – offers equivalent benefits in relation to substance use and problems regardless of group choice.-Anne Fletcher
However, Dr. Zemore certainly believes that committing to abstinence for a lifetime is not a necessary requirement for everyone and that individuals should have choices and play an active role in recovery planning. "Over and over, studies show that the odds of recovery are higher if you choose a goal of abstinence, especially if you have a severe alcohol use disorder. Regardless of group choice, PAL participants who chose a recovery goal of lifetime total abstinence fared the best by far in relation to all substance use outcomes," he said.
For instance, making a decision such as, "I want to quit using alcohol once and for all, to be totally abstinent, and never use alcohol ever again for the rest of my life" is significantly more likely to lead to better outcomes over time than is a promise to yourself such as, "I don't want using alcohol to be a habit for me any more, but I would like to occasionally use alcohol when I really have an urge."
That stated, however, Dr. Zemore feels that many people with less stringent goals likely still benefited from participation in groups such as SMART and LifeRing. Indeed, study results suggest that mutual help group involvement – measured as meeting attendance; having a regular or "home" group; having a close friend or sponsor in the group; leading, convening, or facilitating meetings; and doing volunteer or service work – offers equivalent benefits in relation to substance use and problems regardless of group choice. Dr. Zemore added, "I get the sense that, although they are abstinence-based, SMART Recovery and LifeRing are more welcoming than the other groups if people aren't abstinent. They seem to feel less censure there and are more comfortable."
Tom Horvath, Ph.D. and long-time former president of SMART Recovery, affirmed, "SMART allows participants to describe their own goals if they wish to. If they are not committed to abstinence, that's fine, they are still welcome in the meeting. Participants feel less shame about recurrences and are willing to come to meetings earlier in their using careers."
Spreading the Word
I asked Dr. Zemore how the PAL findings can be disseminated to our largely 12-step-based treatment system as well as to our criminal justice system, which in many states has been ruled to be breaking first amendment rights by requiring offenders to attend 12-step groups and/or treatment facilities without giving them secular alternatives. (Multiple federal courts of appeal have ruled that AA and NA are religious in nature.)  I wondered how we might get them to see that they'd likely have better outcomes if they gave people choices and, in the case of treatment programs, that it might even be good for business.
Dr. Zemore responded, "For me, a primary motivation behind this work is really the recognition that formal substance abuse treatment in the U.S. does not, as a whole, offer diverse, secular options for recovery support.  As you suggest, the vast majority of publicly funded treatment is heavily intertwined with the 12-step approach. Providers' awareness and understanding of alternative mutual help groups is quite limited. So, going to treatment means essentially being exposed to AA for many or most treatment seekers. Although 12-step groups can work if people attend them, this close relationship is a problem because most treatment seekers do not have easy access to alternative treatment programs.  I think this can be ineffective and unfair because those who dislike AA can be deterred from treatment and may not achieve the recovery support they need even if they do get treatment."
Dr. Zemore added, "Providers' reliance on the 12-step approach is understandable because, to date, it has been hard to know which other mutual help groups are effective. I do hope that results from the PAL study will contribute to providers' consideration of diverse approaches to recovery, so that treatment can better align with treatment seekers' core values.  Expanding recovery options in this way could improve the efficacy of treatment while also being more ethically defensible." She shared that ARG's communications staff is making every effort to disseminate the PAL study findings not only to the research community but also to treatment providers and counselors. However, she notes, "The PAL study is just one study.  We need more research on mutual help group alternatives to confirm and extend what our team found. I plan to continue my own work on this topic."
Dr. Horvath concluded, "With equally effective options, the best clinical course is to give clients choices. I am also hopeful that the government and other funding sources will make meaningful changes in what they require, to truly create a system of 'multiple pathways.' I hope that the transition to such a system is years, not decades."
Images Courtesy of iStock
 ..