Fentanyl: Time to Open Our Eyes to Today's Biggest Driver of the Opioid Crisis (Part I)
If the recently released "final words" about the investigation of funk, rock, and pop star legend Prince's death don't open our eyes to the now leading cause of the opioid crisis, nothing will. Although I'm not sure the words about Prince's death are final when we don't know the source of the Vicodin look-alike, fentanyl-containing pills that killed him, it's time to stop acting like all opioids are equal players in the so-called opioid epidemic.
It's becoming increasingly clear that when we talk about the very real opioid problem in this country, we're making a big mistake to vilify all opioids, which include natural ones such as codeine and morphine; semisynthetic opioids, like the common painkillers oxycodone, hydrocodone, hydromorphone, and oxymorphone; heroin, an illicit opioid synthesized from morphine; and the synthetic opioids fentanyl, methadone, and tramadol.
Multiple recent reports highlight the fact that the main culprit in today's opioid crisis is fentanyl and its analogs (see below) – much more so than prescription opioids, particularly ones prescribed by health care professionals, as opposed to those obtained illicitly. Fentanyl is a powerful synthetic opioid analgesic that's 50 times more potent than heroin and similar to morphine but 50 to 100 times more potent.
Going By the Numbers
When it comes to prescription opioids, the latest findings from the annual National Survey on Drug Use and Health (NSDUH) revealed that most people are not getting them from physicians.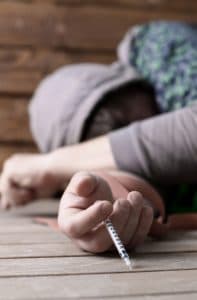 Of individuals ages 12 and older indicating they misused (broadly defined as used in any way not directed by a by doctor) prescription pain relievers in the past year, the most common source (more than half) was from a friend or relative – not directly from a medical prescriber.
Last July, the Centers for Disease Control (CDC) published a report on changes in opioid prescribing practices over the most recently available five-year span. It found that the amount of prescribed opioids in the U.S. peaked in 2010 and then began decreasing in 2011, continuing to decrease each year through 2015. Somehow this decline is seldom reported to the general public. This is not to say that we don't have continued cause for concern about over-prescribing. Despite the reductions, the amount of opioids currently prescribed remains approximately three times as high as in 1999.
The report also noted great regional variations in opioid prescribing. Half of all U.S. counties experienced reductions in prescriptions over the five-year study period (2010-2015), with substantial reductions in certain states. And average daily morphine equivalents (used to compare dosages of different opioids in like units, allowing them to be converted to an equivalent of one medication, morphine) per prescription decreased after 2010, both nationwide and in most counties. However, in 1 in 5 U.S. counties, the number of prescriptions increased by more than 10 percent over the five years. And the average per capita amounts prescribed in the top quartile of counties was approximately six times the amounts prescribed in the lowest quartile. Larger amounts were prescribed in micropolitan counties (urban areas with populations of at least 10,000 but less than 50,000) and in counties with a higher prevalence of individuals diagnosed with diabetes and arthritis. The authors of the report suggest that treatment for pain associated with such conditions might be responsible for these higher opioid prescription rates.
So why – given the overall trend in less opioid prescribing in recent years – have opioid-related overdose deaths continued to increase to the point that in 2016, of the 63,632 U.S. drug overdose deaths, more than two-thirds involved an opioid? In March of this year, a new analysis of U.S. drug overdose data by the CDC led to the following conclusions:
Recent increases in drug overdose deaths are driven by continued sharp increases in deaths involving synthetic opioids other than methadone, such as illicitly manufactured fentanyl
The overdose death rate from synthetic opioids (other than methadone) more than doubled, likely driven by illicitly manufactured fentanyl
Fentanyl Muddies the Count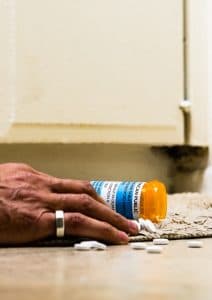 Although the CDC reports that in 2016 there were 32,445 deaths involving prescription opioids – a startling jump from approximately 22,598 in 2015 – it's difficult to come up with an accurate number because a significant portion of the increase in deaths involved synthetic opioids (other than methadone), which, the CDC says, likely included a significant amount of illegally-made fentanyl and not prescription opioids.
Among all drug overdose deaths estimated in 2016, the sharpest increase occurred among deaths related to fentanyl, with more than 20,000 overdose deaths. Heroin overdose deaths were nearly 15,500. And in the last half of 2016 the CDC issued its first-ever report using toxicological and death scene evidence across 10 states to describe opioid overdose deaths. Fentanyl was detected in more than half of opioid overdose deaths.
You'd never know how concerning the fentanyl issue is from most news reports or presidential pronouncements. Consider, for instance, that President Trump's March 19 "fact sheet" placed markedly more emphasis on decreasing the use of opioids in pain management and "over-prescription" of pain relievers than dealing with the supply of illicit drugs such as fentanyl. The fact sheet included a seemingly arbitrary plan to "cut nationwide opioid prescription fills by one-third within three years."
Images Courtesy of iStock