Compassionate Populism on the Road to Rediscovering Cannabis as Medicine
The phone rang in my university office. "Hello, are you the professor who helps cancer patients learn about marijuana?"
It was the winter of 1978. I'd received a few calls such as this before, but in recent months the number had increased, sometimes to as many as two or three in a week. Cancer patients, their family and friends, and health care professionals in the oncology field were hearing by word-of-mouth that if a patient smoked pot prior to chemotherapy treatment, the nausea and vomiting they'd otherwise experience as side effects were greatly reduced or eliminated.
A 1975 New England Journal of Medicine article added scientific support to the anecdotal evidence that pot was medically effective for this purpose.
Having heard that I studied marijuana, the caller asked if I would help a friend being treated for breast cancer sort through her many questions about pot. Is it safe? Does it work? Are there side effects? What if you're not a smoker? How much should a patient use? When? And, because the law prohibited doctors from prescribing marijuana and pharmacists from dispensing it, what would happen if the patient were caught with an illegal drug?
Separating Fact From Fiction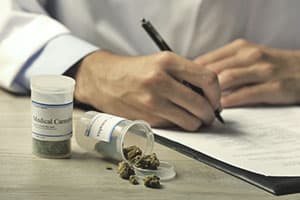 The drug's illegality and fears about what "getting high" might be like were huge disincentives to trying marijuana, countered only by the prospect of having to continue enduring severe chemotherapy gastrointestinal side effects, perhaps even quitting treatment if it became intolerable.
When I visited with patients in their homes or hospital rooms, I brought along a mimeographed summary of what was known about marijuana's medical potential. We talked, I explained, and invariably I listened.
My visits with patients and their families were deeply moving. In my memoir, Marijuana Nation: One Man's Chronicle of America Getting High – From Vietnam to Legalization, I wrote:
A husband sitting with his wife of forty years, flickering glimpses of fear in their eyes as they invited me in, leading me to wonder if they first were struggling with making a decision about me. Was I credible, or might I be a snake oil salesman? The responsibility I had taken on felt greater than any I had held before. If I were going to do this, I would act as I'd want someone to act who visited my mother or father, were either of them to have cancer.
Restrictions Placed on the Use of Marijuana
For the past four decades, a historically momentous populist movement has entirely bypassed the federal prohibition of marijuana's use as medicine, our country's prevailing policy. The 1970 Controlled Substances Act put the drug in the most restrictive category of substances, those with no accepted medical use, presenting a high potential for abuse, and having a lack of accepted safety for use under medical supervision.
Formulations of the cannabis plant had once been on the shelves of American pharmacies, disappearing in the early 1940s when newer and more effective drugs were introduced. The cannabis plant's medical potential was rediscovered by patients and their doctors in the mid-1970s, but its prohibited status under federal law has remained firm. The movement has evolved in stages:
Outlaw Stage: In this first stage of the populist movement, many patients, often with the clandestine support of their physicians, ignored the risks and obtained pot from street dealers. Hospital administrators had to grapple with what to do when pot smoke wafted through their corridors.
State-Wide Research as a Backdoor Stage: The second stage, beginning in the late 1970s, saw a number of states finding a way to be compassionate by exploiting one provision in federal law, i.e., marijuana could be administered in federally approved clinical trials. Beginning in New Mexico, state legislatures passed laws setting up state-wide medical marijuana research programs. Doctors who wanted their patients to have legal access to marijuana enrolled themselves as co-investigators and enrolled their patients as subjects.
Affirmative Defense Laws Stage: In 1996 California was the first state to take this step. State legislatures enacted laws that gave patients an affirmative defense of medical necessity if they had obtained a physician's authorization to use marijuana medically. These laws also covered patient care-givers who'd be permitted to grow marijuana for patients. Over time, the care-giver provisions evolved into "collective gardens" and "dispensaries." Twenty-three states now have such laws.
Limited Cannabis Products Laws Stage: A number of states have authorized patients to legally acquire and possess for medical purposes only a cannabis product that is not psychoactive. CBD is a chemical in the cannabis plant that does not lead to a high.
Over these four decades of our populist revolt, much has been learned by researchers about how cannabis works in the human body. Scientists at the University of Washington have produced an online two-part training for health professionals on cannabis and chronic pain. It can be accessed at no cost at the following address: http://adai.uw.edu/mcacp/.
While there, viewers will learn about studies that have evaluated the safety and effectiveness of cannabis products for the treatment of a number of medical conditions.
The Modern Stance on Marijuana
We're at a pivotal time. From a positive perspective, these state laws are making it possible for many in our country who are not helped with conventional medications to benefit from cannabis while being protected from conviction of a crime.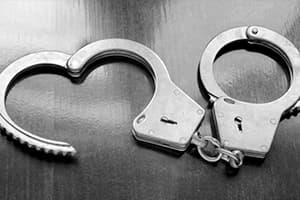 From a less positive perspective, patients are needing to turn to largely untrained purveyors employed by some medical marijuana dispensaries and they're being given products that lack the kinds of protections that exist for medicines regulated by the Food and Drug Administration.
Looking ahead, I suspect we'll soon see the Drug Enforcement Administration, exercising its authority under federal law, rescheduling cannabis to a category that appropriately acknowledges what scientists have been discovering. When that happens, it's likely that much more research will be devoted to studying the medical potential of cannabis. We'll also move closer to a time when the cannabis delivery system offers to patients the quality control and consumer education protections they now enjoy with conventional FDA-approved medications.

Images courtesy of pixabay, istock