Baltimore: Epicenter of the Heroin Addiction Cauldron?
We have become so used to hearing about growing numbers of middle class heroin addicts that we might actually believe it!
But how about this announcement from ABC in March of 2014: "Baltimore is the heroin capital of the United States. Government agencies estimate that as many as one in 10 of the city's residents are addicted to the drug."
Are one in ten of your neighbors addicted to heroin?
If you agree that statistic is unlikely, it is important to examine Baltimore's inner city in light of the recent death of Freddie Gray, the riots that followed, and the history and social circumstances that preceded his death (which the state prosecutor for Baltimore charged was a homicide).
When we read about another death of a young man in the hands of the police, we might focus on the unhealthy relationships police forces often have with black communities. This is a true and a necessary reflection for us to consider.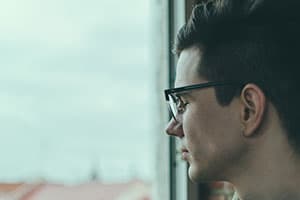 But there is a pre- and a post-story in Baltimore, neither of which is pretty. Many businesses in the community were damaged – looted and/or burned – following Mr. Gray's death. The most frequently shown example is the CVS, an important community resource, which was completely decimated. But 200 businesses were harmed. Many will not reopen.
This is important to know, because this neighborhood of 9,000 residents, called Sandtown, has already been decimated. Upon return from prison, one man said: "That used to be a dentist's office, that was a print shop, there was a doctor's office. Now, there is a sign that says doctor's office, but there is no doctor."
Compared with middle-class American neighborhoods, Sandtown has suffered, according to the New York Times, "harrowing rates of unemployment, poor health, violent crime and incarceration." If addiction were a purely medical disease, then perhaps these things wouldn't matter to the addiction rate.
Do you believe that?
In thinking it through, consider this scene, reported in the Times article:
The teenagers stood inside Sun Deli and Grocery, ordered iced tea and fruit punch through the bulletproof glass and casually divided the marijuana they planned to sell, unconcerned that it was broad daylight or that other people were present.
Then a man in his 20s stepped into the tiny shop and handed them small plastic bags of white powder – evidently heroin or cocaine destined for this city's thriving corner drug trade. Scrawled on the deli wall were the words "no snitching."
I think the social degradation of the community directly impacts addiction. I also think there is no answer to addiction that doesn't address such problems. And if they aren't addressed, there's no reason to expect drug addiction to decline in Baltimore any time soon, no matter how many people are enrolled in rehab.
Unfortunately, we have little idea of how to address this social wasteland. After all, we have been trying ambitious social programs for decades. As Times columnist David Brooks noted:
In the late 1980s, Baltimore's then-Mayor Kurt Schmoke decided he would make the neighborhood a model of urban restoration. He gathered public and private actors… They raised more than $130 million and poured it into everything from new homes, new school curriculums, new job training programs and new health care centers.
But the area was not transformed. Today there are no grocery stores in the neighborhood and no restaurants.
I'm sure many readers have great suggestions for how to turn Sandtown around. But let's just say that, under both Republican and Democratic administrations, not only hasn't there been a turn-around, conditions in the city have continued to deteriorate.
Perhaps we need to get more Sandtown residents into rehab programs, or give them more anti-addiction drugs, like Suboxone and naltrexone.-Stanton Peele
Why can't America address such blighted areas, especially considering how gravely concerned we are about addiction?
Well, for one thing, we think of addiction as a medical problem. Perhaps we need to get more Sandtown residents into rehab programs, or give them more anti-addiction drugs, like Suboxone and naltrexone. (Did you know that Sandtown is blocks from one of the most prestigious National Institute on Drug Abuse research centers, run by Johns Hopkins University?)
As part of our medical preoccupations, we have convinced ourselves that addiction has no regard for social conditions, race, and income – we are all equally likely to become heroin addicts.
And do you still believe that?
Let me cite another example of an area mired in hopelessness and addiction described in the Times, one not involving an urban environment or African-Americans.
It does involve a failed community, however. This Times article, titled "50 Years Into the War on Poverty, Hardship Hits Back," focuses on rural McDowell County, in West Virginia. It, like the Times piece on Baltimore, also involves extreme poverty, illness, prison, and drugs and addiction, to wit:
"He had another seizure the other night," Ms. Bolden, 50, said of her son, John McCall… John got caught up in the dark undertow of drugs that defines life for so many here in McDowell County, almost died of an overdose in 2007, and now lives on disability payments. His brother, Donald, recently released from prison, is unemployed and essentially homeless.
So we are dealing with more here than race on the one hand, and racism on the other. Rather we are seeing how generation after generation is lost in poverty and hopelessness for which drugs seem a logical resort to residents.
This isn't a medical problem. It's a political and a social one. And if we can't come up with a cogent, politically feasible solution, then we need to be prepared to deal with an ever-greater future of addiction and alcoholism.
Photos via commons.wikimedia // en.wikipedia