An Interview with Efrem Nulman, PhD Psychotherapist and Addictions Specialist
I recently had the pleasure of speaking with Efrem Nulman, an experienced PhD Psychotherapist and Addictions Specialist. Here's what he had to say.
Q: Let's start by letting our readers know who you are and what you do.
Dr. Nulman: Currently, I'm primarily a psychotherapist. I specialize in the area of addictions, psychopharmacology, systems therapy, mindfulness, fitness and the integration of psychedelic experiences. I treat people who get into problems with drugs while keeping in mind that, if you treat their life's problems, you minimize their problems with drugs.
Q: How did you get interested in addiction?
Dr. Nulman: In late 1977, I started working with kids who were late high school to early college age in an inpatient residential setting. Many of these kids told me that they were using an assortment of prescribed and illicit drugs.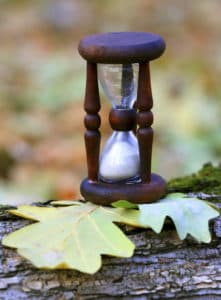 When discussing drugs with my supervisors, I discovered that the mental health fields offered minimal guidance beyond AA or inpatient programs, both of which showed minimal evidence of successful outcomes in attaining moderation or abstinence from drug and alcohol use or misuse.
So, feeling I had few options available, I did my best to keep patients alive, safe and functioning, whether they safely moderated their drug use and began to perform functions necessary for achieving developmental success in life or if they chose to abstain. The key to it all was, and remains, patient choice. If I can motivate them to accept progress in their lives, then drug use will not be the center of "therapeutic" attention – their lives and how to live will become the primary focus.
Talk therapy might also become less important than fitness, mindfulness and nutrition – and might very well take center stage of treatment. Thus, for me, harm reduction, drug substitution, motivational focus of treatment, and treatment approaches and priorities began to appear inductively through my own experience treating patients. Later, theories emerged.
Q:  Can you describe some of the new and innovative ways you're approaching addiction?
Dr. Nulman: In most circumstances, it's best to follow science and evidence, but not in all circumstances. One size doesn't fit all. Family therapy, intense exercise, proper medication management, and nutritional approaches often help.  Motivational approaches and Cognitive Behavioral Therapy are significant as well.
Significant dependence on talk therapy alone may not be the ideal focus for active change. The mental health movement is still stuck on relying on antiquated approaches that may not be useful.  The profession hasn't caught up with its own research into what may work and what may fail.
We are beginning to learn that psychedelic medicines may be very helpful as well, based on both current, rigorously scientific research that followed up on past, less rigorous research.
Q: To follow up, can you say more about using psychedelics in the context of psychotherapy to help people overcome addiction, anxiety, depression, and post-traumatic stress disorder?
Dr. Nulman: Psychedelics as an approach to dealing with a variety of problems is not a new phenomenon. They were studied in the 1950s to the 1970s for anxiety, depression, addiction and schizophrenia. In fact, Bill Wilson, founder of Alcoholics Anonymous, experimented with LSD to treat his own problems and he thought it could help others as well.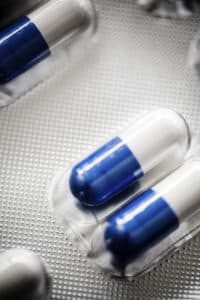 Therapeutic use of LSD was studied to treat alcohol and heroin addiction, and it was found that it could reduce substance use. Significant studies have been done at Johns Hopkins University, New York University, the University of Alabama, and UCLA that have gotten overwhelmingly positive outcomes using psilocybin ("magic mushrooms") along with adjunct therapy to relieve cancer anxiety, cigarette addiction, and cocaine addiction. Also, a study at the University of New Mexico and a current study at New York University using psilocybin for alcohol use disorder demonstrate promising results.
Ongoing work with ibogaine, a naturally occurring psychoactive substance found in plants, has shown success at relieving symptoms of heroin withdrawal. There are additional supporting studies, here in the USA, in England (using LSD to treat depression) and Israel (using MDMA, commonly known as Ecstasy, to treat PTSD). Currently, MDMA has the status of "breakthrough drug" according to the FDA and there are Phase 3 studies occurring which will inevitably lead to approval for use for treating PTSD in the United States. 
Psychedelics have become popular, but some are using them in a way that's not necessarily conducive to healing. Healing needs to happen with the set and setting established for safe therapeutic goals to be maximized. People should be carefully screened to make sure that the medication is safe and therapeutically useful for them.
According to studies done on higher doses of psychedelics, the greater the mystical experience that one has, the better the outcome. Psychological and psychiatric changes are closely related to dose, set and setting. A proper research setting provides people with opportunity to insure safety and consistency, as well as adjunct treatments to continue the work. Psychedelics are most useful if "homework" is done before and after taking these medicines. My belief is that psychedelics should be used as healing agents, not as an end in themselves. The goal is to improve one's life.
Psychedelics have a present and future for addiction, but while they remain illegal, it's hard to get funding for studies. Global studies have shown that magic mushrooms and LSD are among the safest drugs: they are non-addictive and much safer than drugs that are legal like alcohol and cigarettes.
SSRIs (common anti-depressants like Prozac or Zoloft) are much more dangerous than psychedelics. I've seen many people hospitalized because if they don't titrate SSRIs in the right way, they can have extremely severe reactions, and SSRIs can cause some of the worst withdrawal symptoms of all drugs. For some people they work, but for most, placebos work just as well. SSRIs often have serious side effects, yet doctors give out SSRIs all the time while psychedelics are illegal. An astounding 11% of U.S. citizens take SSRI's!
Q: In your work as a psychotherapist specializing in psychopharmacology, what sorts of medications do you work with physicians to prescribe for addiction problems?
Dr. Nulman: I work with physicians in prescribing Neurotin, baclofen, naltrexone, Suboxone, Lamictal, and in rare cases, anti-psychotics. For people addicted to opiates, we've had success with baclofen. I also send people to psychedelics studies when that's appropriate.
That being said, I'm not a medication nut – if I can get people into a consistent fitness and nutritional plan combined with mindfulness and Cognitive Behavioral Therapy, I work towards that.
Q: So what is your philosophy of recovery from addiction?
Dr. Nulman: First, I'm not sure I know what "addiction" is and thus, recovery is an elusive concept. What I do know is that the evidence-based approaches are usually best to follow. AA and rehab are okay if they work, but that happens significantly less than evidence based approaches.
I am not an ideologue, so I'm not married to any theory or approach other than science. Science is a progressive concept that merits respect and adherence, albeit with ability to know when and how to shift gears. One thing I'm sure of: people need hope and, thus, need to hear there are many options that may work for them.  And it's often best to doubt prevailing opinions, whether my own or others!
Images Courtesy of iStock