Alcoholics Anonymous Finally Addresses the Issue of Safety
"I didn't want to go to AA because I'd heard so much about women being harassed there. I was scared of guys who had been court-ordered and weren't there to get sober so they'd take their time checking out the women. I'd also heard a lot about predators who found AA meetings to be happy hunting grounds for vulnerable women. So I refused to go."
That's what Vivian, a woman in her early forties who is now a part of a non-AA online women's group that I administer, told me. Her story was not new to me at all. I'd heard many stories of women being harassed, sucked in by attention from men they met in early recovery who were blatantly in violation of the AA suggestion that members not form new relationships before a solid year of sobriety.
I had personally been hit on during my first experience in AA – it is so common that there is a name for it: Thirteenth Stepping. Monica Richardson, a Los Angeles based filmmaker who was a long term member of AA but has now left, was so horrified by the harassment that she saw in the program that she directed and produced the film The 13th Step, documenting the stories of women who had been harassed, abused, and in some cases even murdered by men they met in "The Rooms."
Yes, Abuse Happens in AA
The case of Karla Mendez Brada, a 31-year-old woman who was murdered by a man she met in AA, brought great attention to the issue of abuse in AA, and the organization's unwillingness to take steps to protect its female members. Karla met Eric Earle at an AA meeting she attended during a stay in a rehab where AA and Narcotics Anonymous meetings were mandated. She arrived at the meeting where she met Earle in a bus from her rehab that regular meeting attendees called the "druggy buggy."
Earle saw the women in meetings as easy targets for sexual advances. Earle had a history of criminal activity and abuse, but Karla had no way of knowing that. He was also making no effort to stay sober, and at his trial freely admitted that he was drinking and became abusive when under the influence. However, he and the vulnerable Karla became engaged, she drained her bank account to support them and even tried to take out loans, for which she was denied. One night he called her parents to say that Karla had passed away. He said she fell down the stairs. The coroner's report revealed that she had been beaten and strangled. He is now serving 26 years to life for murdering her.
While this case is extreme, harassment goes on every day in the Rooms of AA.
The Problem With Mandatory AA Attendance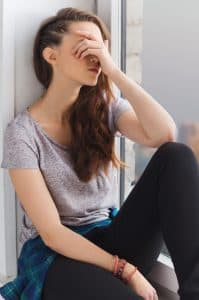 Even though compulsion to attend Alcoholics Anonymous is against AA traditions, courts, employers, and programs that regulate licensed physicians, nurses, and attorneys often require people attend as a condition of parole, to avoid prison, or keep a job or a license.
This leads to two sets of problems. First, many people who attend AA do not want to be there and have no interest in being sober (some of whom might be violent criminals). Second, many women are forced to attend AA even though they have little to no protection against predators. Eric Earle, the man who killed Karla Mendez Brada, was one of the 150,000 people per year who are attending AA meetings on court order to avoid jail. While some are ordered on DUI charges, other have histories of being violent and/or sexual predators.
Other countries' Alcoholics Anonymous leadership took action on this issue, while the US lagged behind, despite many complaints and mounting evidence of harassment, abuse and rape. In 2001, Australian AA published guidelines on banning members from the group who engage in financial, sexual or other kinds of predatory behavior. In the United Kingdom, 3,400 AA groups published a code of conduct on harassment and violence stating that:
"Failure to challenge and stop inappropriate behavior gives the offender permission to repeat the offensive behavior and encourages others to follow suit."
Response From American AA
Since American AA had refused to take action on this serious issue for so long, even as other nations adopted strict policies, I was surprised to learn that the General Service Organization of American AA had issued a statement entitled Safety and AA: Our Common Welfare, which reads:
 
"Safety is an important issue within AA – one that all groups and members can address to develop workable solutions and help keep our meetings safe based on the fundamental principles of the Fellowship."
 
The statement covers many aspects of safety, including financial coercion, bullying, pressuring members to use (or not use) medications as prescribed by physicians, spiritual coercion, discrimination on the basis of sexual orientation or identification, and importantly, sexually predatory behavior. It suggests that matters of concern be brought to the group's attention, and discussed with the spirit of preserving safety. The statement recognizes that people may be sober, but may still not understand proper standards of behavior, and that while AA does not enforce a particular code of morality, common sense should apply.
One of the most important parts of this statement is that it makes clear that reporting any threatening or criminal behavior to the proper authorities is not a violation of anonymity. This removes a cloak that predators have long used to hide their behavior, and that too often AA members – including chairpersons and General Service representatives – have used to discourage people from reporting dangerous activity, even when serious damage is done. Now AA members are encouraged to report this behavior immediately, so that action can be taken and all can focus on maintaining sobriety and helping others stay sober in a safe environment.
The AA General Service Organization also provided groups with a Safety Card, which is optional for groups to read aloud at meetings but which is rapidly being adopted by many groups.
The Safety Card states:
 
"Our group endeavors to provide a safe meeting place for all attendees and encourages each person here to contribute to fostering a secure and welcoming environment in which our meetings can take place. As our Traditions remind us, the formation and operation of an AA group resides with the group conscience. Therefore, we ask that group members and others refrain from any behavior which might compromise another person's safety. Also, please take the precautions you feel are necessary to ensure your own personal safety, for example, walking to your car in a group after a meeting. If a situation should arise where someone feels their safety is in jeopardy, or the situation breaches the law, the individuals involved should take appropriate action. Calling the proper authorities does not go against any AA Traditions and is recommended when someone may have broken the law or endangered the safety of another person."
Influence of the "Me Too" Movement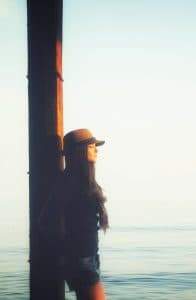 I visited an AA meeting where the Safety Card was read, and asked several female members how they felt about it. While it would break with tradition for anyone to be quoted by name, the feedback I received was overwhelmingly positive. Women expressed feeling grateful that the concerns they have when coming to a group with men were addressed. Several women shared with me that they had been sexually abused, harassed or raped in the past, and that just the assurance that AA cared about their safety made them feel more comfortable.
One "old timer" told me that she had seen many women leave over 13th Stepping, and had often confronted men about their behavior toward women in early sobriety. She even left one group when her confrontation of a man was met with hostility by other men in the group.
As the "Me Too" movement gains steam and people are finally beginning to acknowledge that harassment, abuse and rape are real and serious issues, it is gratifying to see the organization that still dominates the recovery landscape is confronting the truth. Too many people, and not all of them women, have been driven away from or retraumatized by the only fellowship to which they have access due to harassment.
I wonder if things could have been different for Karla Mendez Brada if a Safety Card had been read at her meetings, or if others in Earle's groups felt comfortable bringing his predatory tendencies, which he did not attempt to hide from his male friends in the program, to the attention of authorities? I wonder if things would be different if, instead of ordering predators to go to AA where they find easy, vulnerable prey in women who are in early recovery, courts took the responsibility of treating sexual and other violent criminals differently than those whose actions under the influence were clearly not aimed at hurting anyone.
While it is too late for Karla and many others, it gives me hope that AA is taking action. While there is still far to go, this is clearly a step in the right direction.
Images Courtesy of iStock