A Ray of Hope for Substance Abuse Treatment
My last article presented the bleak news that Trump is expanding the failed 45-year-old war on drugs by further criminalizing substance abuse.
This article balances that despair with a ray of new hope for substance abuse treatment programs and for the people who desperately need them.
Last December, Congress passed, and President Obama signed, an act that created a new and potentially very important position in the Department of Health and Human Services – the Assistant Secretary for Mental Health.
Most of President Trump's appointments to government leadership posts have been disastrous, but he has picked a real winner for this one: Dr. Elinore McCance-Katz.
Why it Matters so Much
The Substance Abuse and Mental Health Services Agency (SAMHSA) was created in 1992 in a reorganization of federal programs. Until now, the head of SAMHSA has reported directly to the office of the Secretary of Health and Human Services. SAMHSA was largely unmonitored and free to follow its own, often idiosyncratic, inclinations. Rather than addressing the core needs of people with drug problems or severe mental illness, it seemed perversely to prefer funding frill programs of no real value. The 3.7 billion dollar SAMHSA budget has been mostly wasted on irrelevancies.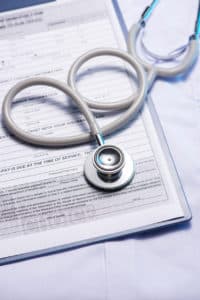 Partly as a result, people with severe substance or mental health problems are often more likely to be imprisoned than to be adequately treated. Not surprisingly, the morale at the leaderless and listless SAMHSA has also been abysmal. Its employees' ratings of job satisfaction rank it 317 of 320 among all federal government agencies.
SAMHSA has been frittering while Rome has been burning.
Now SAMHSA will be under the much tighter and better informed supervision of Dr. McCance-Katz. She herself worked as its Chief Medical Officer for two years before quitting in disgust and writing an eloquent piece in Psychiatric Times documenting its distorted goals, its poor granting procedures, and its failure to advocate for and assist the people with severe drug abuse and mental health problems – precisely the constituency most in need of the agency's help.
McCance-Katz understands with an insider's clarity and detailed precision that SAMHSA has gone way off the rails. And she had the courage and integrity to call out an agency that was so clearly not doing its job.
Now, McCance-Katz will be empowered to correct the problems she previously described so well. She knows where all the skeletons are and how to open up the closets that hide them.
It is a disaster to the United States and to the world that Trump is "deconstructing" the Environmental Protection Agency. It is a blessing to people with drug problems and/or severe mental illness that he has appointed Dr. McCance-Katz to reconstruct the dysfunctional SAMHSA.
McCance-Katz is a Perfect Fit
McCance-Katz has held a series of clinical, research and administrative positions that prepare her superbly for her new national leadership role.
She has been on faculty at Yale, Albert Einstein, and the University of California San Francisco and has been medical director for alcohol and drug programs in both California and Rhode Island.
Dr. McCance-Katz is one of the country's leading experts in opioid addiction – just at a time when the opioid epidemic is hitting it's deadly peak.-Allen Frances
Dr. McCance-Katz is an accomplished scientist, clinician, educator, and administrator. She has worked internationally and with the World Health Organization to develop guidelines on best practices on a wide variety of issues related to treating substance abuse. And she is past president of the American Academy of Addiction Psychiatry.
To make the fit even more perfect, Dr. McCance-Katz is one of the country's leading experts in opioid addiction – just at a time when the opioid epidemic is hitting it's deadly peak.
Curing SAMHSA is no easy task. There will certainly be lots of opposition and complaint from seemingly worthwhile programs that will be defunded as the SAMHSA mission is redirected to the severely ill. But resources are scarce and must be expended only for those programs that will most help those most in need. Dr. McCance-Katz has a rare opportunity to make a real difference in the lives of millions of our most neglected citizens.
Best of luck to her in a very tough, but crucial, job.
Images Courtesy of iStock