A New Patient-Initiated Coalition Battles Benzos
In a previous blog, Yes, Benzos Are Bad For You, I outlined all the many ways benzodiazepines are terrible drugs, second only to prescription opioids in the damage they do.
Benzodiazepines have been in widespread use for fifty years. The clinical trials of these drugs were short-term and their long-term safety was never established. Experience ever since has taught us that benzos carry grave risks of addiction, cause terrible withdrawal symptoms, and produce numerous complications. But doctors, especially general practitioners, continue to prescribe them freely, without balancing the small and short-term benefit against the the grave and long-term harms. And the FDA and DEA have ignored benzo over prescription, despite its being a persistent and pervasive public health problem.
At the outset, patients find benzodiazepines helpful because they provide quick and effective, short term relief from anxiety. The problem is that many who begin benzos can't stop using them.-Allen Frances
Why are benzos so popular with patients and with doctors? At the outset, patients find benzodiazepines helpful because they provide quick and effective, short term relief from anxiety. The problem is that many who begin benzos can't stop using them. Tolerance develops very quickly as higher doses become necessary to get the same anti-anxiety effect and, very soon, to avoid the occurrence of withdrawal symptoms. Physiological dependence to benzodiazepines can occur in some patients at low doses and within as little as a month from initial use. Withdrawal symptoms are often much worse than the symptoms that prompted the initial use. At this point, the benzos are no longer taken to relieve the primary anxiety problem, they are instead necessary to avoid a painful and sometimes very dangerous withdrawal.
Busy general practitioners prescribe 90% of benzos. All too often, they prescribe them fairly casually, for short term stress, in patients they barely know, mostly to get them out of the office in the ten short minutes allotted for the visit. They ignore or remain unaware that long-term use of benzodiazepines is frequent and frequently causes declining physical and mental health- including confusion, memory loss, serious injuries caused by falls and motor vehicle accidents, and in combination with other drugs, overdose fatalities. Doctors disproportionately prescribe benzos in the elderly, for whom they are especially dangerous, and in women.
I was pleased when my previous blog elicited a positive response from the Benzodiazepine Information Coalition (BIC), a non-profit grassroots organization, founded recently by members of the benzodiazepine-impacted community to raise awareness about the risks of benzodiazepines and to influence the public, the medical community, and lawmakers on how best to deal with them. This blog provides their patients' eye, lived experience, view of the harms caused by the benzodiazepines, how to prevent them, and how best to help the millions of people who are already physiologically dependent.
Benzodiazepine Information Coalition
Benzodiazepine Information Coalition (BIC) was formed by patients who believe the current state of benzodiazepine prescription by doctors is often ill-informed, irresponsible, and sometimes deadly. The purpose of BIC is to set the record straight and create systemic change – to educate doctors, the media, regulators and legislators on the risks and harms of benzodiazepines and its vicious tolerance/withdrawal cycle. BIC is funded entirely by donations.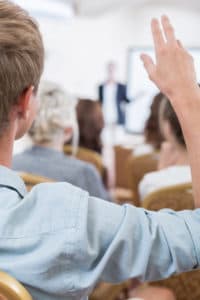 BIC's board of directors have experienced their own benzodiazepine-associated disabilities and have first-hand experience of the devastation caused by this class of drugs. They have buried friends driven to suicide by agonizing withdrawal, and they have experienced the losses associated with an unexpected, long-term disability. They have been told by doctors that what they are experiencing is not real. They discovered information about these drugs that should have been provided to them before they were ever given their first prescription. And after working with thousands with the same symptoms they realized that they were not alone. The problem is not the result of a few negligent doctors but rather from ignorance throughout the entire medical community. They sought out doctors to help them only to find there is only a small handful in the U.S. that understand the complexities of benzodiazepine tolerance and withdrawal.
The vast majority of those in the benzodiazepine-harmed community are compliant patients who had no intention to become physiologically dependent, but became so because of the nature of the drug and its careless over prescription. People who have become physiologically dependent on benzos don't get high on them or have addictive cravings; they are forced to continue the pills because of the extremely nasty withdrawal symptoms. BIC is committed to rational reform to end the deep suffering caused by the cycle of benzodiazepine tolerance, dependency, and withdrawal. BIC networks with doctors and other healthcare professionals who are aware of the harm and risks associated with these drugs. BIC also seeks to protect those who feel that their quality of life is better while remaining on a benzodiazepine.
BIC endorses the British Medical Association's consensus for action regarding prescribed drugs of dependency in the UK that calls for prevention and for the identification and management of dependence and withdrawal associated with all prescribed drugs, but with a particular focus on benzodiazepines and sleeping pills.
BIC is troubled that, unlike their British counterparts, the American Medical Association and US drug regulatory bodies have failed to take similar action, aside from a recent too little/too late warning to physicians not mix benzodiazepines and opioids. It is long past time to end the careless prescription of benzodiazepines and all the harms it has caused to patients, their families, and society.
Take Our "Am I a Drug Addict?" Self-Assessment
Take our free, 5-minute "Am I A Drug Addict?" self-assessment below if you think you or someone you love might be struggling with drug addiction. The evaluation consists of 11 yes or no questions that are intended to be used as an informational tool to assess the severity and probability of a substance use disorder. The test is free, confidential, and no personal information is needed to receive the result.
How to Prevent Benzo Dependence
Here are some guidelines on the initiation of benzodiazepines suggested by those who have suffered from their dangers:
Benzodiazepines were never intended to be prescribed long term.
Benzodiazepines have few real clinical indications, and these are mostly unrelated to treating anxiety.
Doctors should be required to obtain written informed consent so that patients know all the risks of benzodiazepine dependency and its complications and are aware of alternatives like counseling, exercise, stress reduction, lifestyle changes, or the use of other less addicting and less dangerous meds.
Doctors should receive training/retraining about the risks of physiological dependency, the quick development of tolerance, and the severe and protracted withdrawal syndrome.
Patients need to do their own research before starting a benzo.
How to Help Patients Who Are Already Physiologically Dependent
Patients already dependent should be given a choice as to whether they wish to withdraw from the drug.
Withdrawal should be done in very small decrements, very slowly, and at a pace tolerable to the patient.
Clinicians and patients should be aware that withdrawal-related symptoms can last for many months following discontinuation.
Clinicians and patients should be aware that withdrawal from benzodiazepines can cause serious, even life-threatening, complications. Patients must be closely monitored by their doctor.
Bottom Line
The medical community, regulators, and legislatures all must act quickly to reduce the widespread overprescription of benzos. And patients must become fully informed if they are to protect themselves. A momentary and thoughtless prescription of a few benzo pills can lead to a lifetime of suffering.
Images Courtesy of iStock