The Aftermath of Rejection: 4 Ways to Grow Stronger
Every rejection can be a learning experience and a story to share someday. The time period following a rejection has the power to shape you the most as a growing and developing human being. How do you cope with getting denied from your dream job? What do you do when your friends distance themselves from you? How do you handle not receiving love or support from your parents? These are only a few scenarios in which rejection can impact our lives.
Often, we cannot control rejection, and as mentioned in Part One of this article series. Rejection is inevitable, and we are all susceptible to it.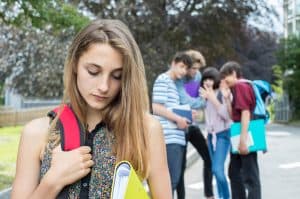 This article will provide tips and suggestions on how to bounce back after rejection. In order to have this constructive rebound, there needs to be a shift in mindset. Rather than seeing rejection as the ultimate failure or as the end-all-be-all to our prosperity, we must shift to seeing rejection as an essential and beneficial element in our all of our lives. The tips below will help you be resilient in the face of rejection and ultimately contribute to creating a better version of yourself.
1: Understand what you can learn from the rejection
In every rejection, there are lessons to be learned. While thinking on these lessons, it's important not to turn towards blaming oneself. Rather than dwelling on what has already happened –– and what is out of our control –– focus on lessons that can help us moving forward. How can I grow from this? What can I do to come out of this as a stronger individual?
2: Empower yourself to take care of what you can control
Create a routine for yourself where you set yourself up for growth. This could involve many different factors, and it starts with finding what works for you. A few ideas to get started: have a routine where you wake up early, start the day with morning meditation or deep breathing practices, drink tea, watch inspirational videos, read, call or spend time with a loved-one, go on a run outside or another form of exercise, shower and feel refreshed, journal about your aspirations and goals, start making progress towards your ambitions. During the aftermath of rejection, the moment you can return to the drawing board –– setting goals for yourself and envisioning tangible paths to get there –– you are bouncing back as a stronger and more qualified individual than before the rejection.
3: Find other opportunities for yourself that get you excited
In the process of bouncing back, it's important to find your excitement again — whether it's for another job, a new group of friends, or a chance to go out and meet new potential significant-others. The healing process may take time after a rejection, but once you are nearing the end of it, re-harness your passion and excitement for new, similar, or entirely different endeavors in your life.
4: Remember that you are tougher and stronger as a result of facing rejection
This may be cliché, but it's true.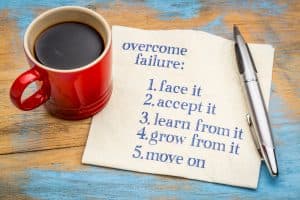 If you get rejected and still maintain your personal discipline and visions, that just goes to show how tough you are and truly how much you are capable of. Be aware of what you're in control of and capitalize on that; start a morning routine that will set you up for energetic days. The worst that can happen after a rejection is to let the rejection take your discipline, to let it take control of what you can actually control.
Bouncing back with a fresh and healthy routine –– on top of taking care of yourself and continuing to build towards your ambitions –– will grow your confidence for future obstacles that you may face. This is how you can conquer rejection. All in all, when people are able to take care of themselves and take command of their lives after facing rejection, these experiences attribute to their own boundless growth and enlightenment.
Images Courtesy of Shutterstock