Preparing Your Children When You Go to Rehab
Substance addiction doesn't just impact the individual who abuses drugs or alcohol. It negatively affects the entire family unit, including the children of an addicted parent.
Once you've made the decision to go to rehab, you'll want to sit down with your child and prepare them for your absence. There are many things you'll need to consider before leaving for your recovery program. It's important that you explain the situation in age-appropriate terms, map out a detailed plan of how to maintain stability for your child while you're gone, and emphasize that your child is not to blame for your substance use. Entering an addiction treatment program and committing to long-term recovery afterward is the best choice you can make for yourself and your children.
---
Before You Leave: What to Think About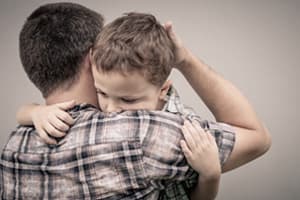 Committing to getting healthy is extremely important for the sake of both you and your family. Your family can only benefit from you getting better. Now that you've made this crucial decision to get help, you'll want to take some steps to prepare your children for your absence so that the transition into and out of the program goes as smoothly as possible.
Who will take care of your children?
Is there another parent or family member who is willing to take on the burden of childcare while you're getting sober? If so, you will want to reach out and make a plan with him or her that ensures that your children receive the best care possible. It's important that their routines are disrupted as little as possible. If no one you trust is available to care for your children, you may want to look into rehabs that offer childcare or daycare.
Where will they be staying?
If they're staying at home, ensure that it is a stable, monitored, and drug-free environment without any substances or paraphernalia in the house. If they'll be staying with a family member or other parent, it's important to investigate the living space first and verify that the children will be properly cared for and that no one will be abusing drugs or alcohol in their presence.
Will there be disruptions in their school schedule while you're away?
If they are staying with a parent or family member in your area, it would be ideal to arrange a drop-off, pick-up, and homework schedule so that their academic life is not negatively impacted. You can also schedule a meeting with your children's teachers or principal to discuss the situation and consider make-up options, such as summer school or at-home work.
Will they need to attend individual or family therapy while you are in rehab?
It may be helpful to arrange therapy sessions so that your children don't experience negative consequences related to the temporary separation. Additionally, therapy can help to rectify some unhealthy thoughts and behaviors your children may have developed as a result of an unstable, drug-using environment. Further, some rehabs offer family therapy that your children can attend with you while you are enrolled in treatment.
What is the rehab center's visitor policy?
Before going to a recovery program, you'll want to inquire about the visitor policy since every program is different. Some programs don't allow visitors at all so that you can focus on your sobriety. If seeing your children while in treatment is a priority, you'll want to double check with the program that they allow visitors. Some things you may want to ask include:
You'll want to consider what is best for your children. If you aren't sure that you or your children will be up for visits, you might consider waiting until you are home, stable, and healthy before re-engaging.
Talking to Your Children About Getting Help
It can be challenging to talk to a child about your substance use and the fact that you need to leave temporarily to get help for your addiction. There isn't one correct way to talk your children; much of your approach will depend on how old they are, their developmental state, and how severely they've been impacted by your substance use.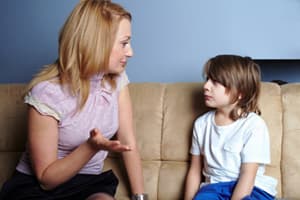 It's important to understand that children are very perceptive; they often already know that there's a problem or that something isn't right. Unless your child is very young, it may be best to speak honestly with them about your addiction and where you are going. Being honest and upfront (to the extent that it is suitable for your child's age) can help you avoid further harm in the future. You don't need to provide unnecessary details, but you can explain that addiction is a chronic condition like other diseases and that it has complex causes, such as environment and genes, and it requires professional care to treat.1
Before you talk to your child about your addiction, you'll want to consider your timing. Choose a time in which the environment is private and calm to sit down and have a discussion, free of distractions and conflict. It's best if you bring it up when you already have set a plan for receiving addiction treatment so that you can explain step-by-step what the problem is, how you're going to get help, and what changes your child may witness.
Some other tips for communicating include the following:1
Lastly, you'll want to teach and reinforce the 7 C's, which is a helpful way for children to remind themselves that their parent's substance abuse is beyond their control and that they didn't cause or influence it in any way. You may even have them write the 7 C's down and put them somewhere where they can see them on a daily basis.
The 7 C's
You may be uncertain as to how you can explain your addiction to your children, as well as alleviate any responsibility or shame they may feel associated with your substance abuse. The 7 C's are a helpful way to instill in a child the understanding that they are blameless and worthy of love and care.
During your conversations with each of your children, emphasize these 7 C's:2
I didn't Cause it: Make sure to emphasize that your child played no part in the development of your addiction and that it wasn't something they did or didn't do. Take responsibility for it and provide reassurance to your child that you love them unconditionally.
I can't Cure it: Explain that addiction is a condition, much like a chronic physical illness such as diabetes, in the sense that it can be managed but not cured. As much as your child wishes they could help you, they need to understand that they can't fix it for you and that that's okay.
I can't Control it: Your child likely felt powerless or helpless while you were abusing drugs or alcohol and had an earnest desire to control your substance abuse. But, much like they can't cure or fix your problems, they also can't constrain or restrict them. Help them to understand that only you can control your substance use.
I can Care for myself by:

Communicating my feelings: Encourage your child to express themselves openly without fear of being judged or reprimanded. Make sure that they understand how much you value their feelings and that you want to validate them.
Making healthy Choices: It's important that you educate your child on the harms and risks of substance abuse so that they can make smart and healthy choices for themselves moving forward.
Celebrating myself: Make it a priority that you celebrate your child and encourage them to do so too. Promote a positive atmosphere of self-love and self-appreciation.
Adjusting to Family Life After Rehab
Your recovery work isn't done once you return home from rehab. Recovery is an ongoing and dynamic process that you must commit to each and every day. It's vital that your children witness the consistent work you're putting in to remain sober and healthy and to improve the family system. Some examples of steps you can take to support your recovery include: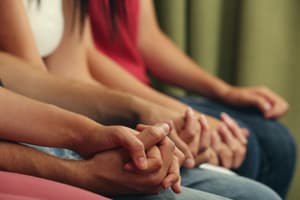 Your devotion and commitment to recovery can restore your child's faith in their ability to experience a healthy, stable family life.Studies concerning the children of addicted parents reveal that much of the distress associated with growing up in a household plagued by substance abuse comes from the unfulfilled desire to have a normal family life—that is, one that is loving, compassionate, nurturing, stable, and secure.3 Children in volatile, substance-using households often express that they wish they lived with another, more stable family, often coveting families of friends that appear to be ideal (at least from their perspective). They place a great importance on creating the perfect family life in their future.3 Your devotion and commitment to recovery can restore your child's faith in their ability to experience a healthy, stable family life.
Focus on Positive Parenting
When you return home from treatment, you'll need support to stay sober. However, it's important to avoid making your recovery your child's responsibility. Don't ask them to help you stay sober or keep you accountable. This can be a major stressor for a child who isn't prepared to carry the weight of your recovery. A better and more appropriate source of support is an adult who understands the recovery process, such as a sponsor in a group like AA. Instead of asking your child to be your partner in sobriety, express to them your clear intention to stay drug- or alcohol-free and to be more present in their lives. Show them in your actions, such as regularly attending support groups, that you are taking the steps to maintain your recovery from addiction.
As time goes on and your child sees you making the commitment every day to stay substance-free, you will be able to do the work of rebuilding your relationship in a sober environment. But don't expect your relationship to be fixed when you come home if it was strained prior to rehab. Your child will likely hold on to some of the wounds created during your active addiction. Be patient and attempt to foster a healthier connection while allowing them the time to reconcile with the past and adjust to their new reality. Ongoing therapy for your child may help to facilitate some healing.
Another step you can take is to seek parenting support programs in your area. Some examples of community support groups you may want to consider include:
Planning for Long-Term Sobriety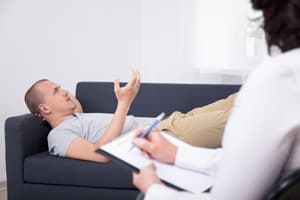 It's vital that you create a detailed relapse prevention plan that you review regularly. This might include aftercare options like continued therapy or regular attendance of 12-step meetings. If you do relapse, don't panic. Relapsing doesn't mean that you've failed.
If you return to drug or alcohol abuse, ask for help right away. Contact a loved one, your sponsor, your therapist, or a rehab program. If you try to lie or hide your return to drug use, the guilt and shame may weigh heavily on you and you will be less likely to get back on track with your sobriety.
Children Pay the Price of Not Getting Help
Children who are raised in a substance-abusing environment often experience behavioral, social, emotional, and cognitive issues as a direct result of the drug- or alcohol-abusing environment. They also have an increased risk of future substance abuse and addiction themselves. Drug abuse and addiction don't just affect the substance-using individual; it affects the family as an entity and each family member separately.
The family is considered its own social system, which is negatively impacted by tensions surrounding substance abuse. When a parent struggles with a drug or alcohol addiction, the family unit often experiences poor family management strategies, friction, weak unity, poverty, physical and mental health issues, legal issues, and low academic achievement.3 Other familial risk factors associated with increased adolescent drug and alcohol abuse include a lack of parental monitoring, severe disciplinary actions, and poor family bonding, all of which may be tied to parental substance addiction.4
Children of alcoholics or drug addicts have an increased frequency of behavioral problems related to impulse control, hyperactivity, and verbal and physical violence. They are less likely to have verbal expression skills and are more likely to be avoidant. They often report symptoms of anxiety and depression, as well as other emotional disturbances.
Leaving for a short period of time to get sober can help to restore your children's trust, security, and connection. The effects of your substance abuse on your children are unpredictable and often severely damaging. Many children of substance abusers continue the cycle of drug or alcohol abuse themselves. The good news is: you can stop the cycle by seeking help for yourself and beginning on the road to a healthier and happier life. In rehab, you may improve your parenting skills, such as learning how to set consistent limits and boundaries and practice nurturing, healthy communication skills, both of which are protective factors against teen substance abuse.4
It may feel right now as if you're abandoning your children to go to rehab, but you are doing the right thing for them—the continuous effects of addiction on a family can teach your children unhealthy behaviors and coping mechanisms. Research indicates that long-term drug abuse impacts the family and children more severely than short-term drug abuse, which is why it's never too late to get treatment. Leaving for a short period of time to get sober can help to restore your children's trust, security, and connection.
If you're looking to make a positive change in you and your family's life, it can be beneficial to explore detox and addiction treatment options. Detox and substance abuse treatment programs can help you obtain and maintain sobriety and improve your family dynamics.
---
References
Sack, D. (2013). How to Talk to a Child About a Parent's Addiction.
National Association for Children of Alcoholics. (n.d.). Handout: Remember the 7 Cs.
Ronel, N. & Haimoff-Ayali, R. (2010). Risk and Resilience: The Family Experience of Adolescents With an Addicted Parent. International Journal of Offender Therapy and Comparative Criminology, 54: 448.
American Society of Addiction Medicine. (2014). The ASAM Principles of Addiction Medicine (5th ed.). Philadelphia, PA: Wolters Kluwer Publishing.
More resources about
Preparing Your Children When You Go to Rehab

: