My Patient is Addicted to Opiates/Opioids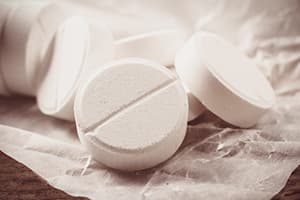 Opiates/Opioids are narcotics. Opiates such as heroin and morphine are natural and come from opium. Opioids are man-made and have the same effect as opiates. Some examples of opioids are demeral, darvone and methadone. Drugs like morphine, demeral and darvone are legal substances and can be obtained with a prescription, which makes it harder to diagnose an addiction to these drugs. These opioid medicines are typically prescribed as painkillers either for after surgery or to manage chronic pain. About 9 percent of the population misuse opiates over the course of their lifetime.
Encouraging a Patient to Seek Rehab for Opiates/Opioids
It is important to make sure your patient either seeks treatment in an outpatient rehab or inpatient facility. The Harvard Medical School Family Health Guide writes that just going through detox or quitting opiates/opioids is not enough to beat an addiction. A complete treatment program has a higher chance of ensuring that your patient will overcome his addiction.
Pros and Cons of Inpatient Rehabilitation vs. Outpatient Services
"It is important to make sure your patient either seeks treatment in an outpatient rehab or inpatient facility." There are treatment resources for healthcare professional to help an opiates/opioids addict. Work with your patient to decide which rehab is the best for him. If you feel that your patient should live away from home and be immersed in a facility's treatment program, then inpatient rehab might be the best choice. Inpatient treatment offers 24/7 medical, but it can be more costly. Further, since the patient lives at the rehab facility, he may have to take a break from work or relationship commitments to get healthy. In outpatient treatment, the patient receives treatment during appointments but still lives at home. This is ideal for those who can still function in normal society and have obligations that they just can't leave, such as family or work. However, the temptation to use again is more prevalent because the patient is not completely secluded from outside triggers or influences.
Is Residential Rehab the Best Treatment Option?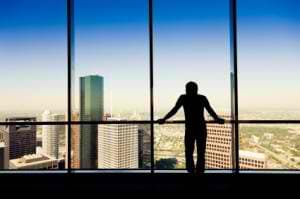 Healthcare professionals offering help for opiates/opioids abusers know their patient the best. If you feel that your patient needs or would benefit greatly from inpatient rehab, then make your recommendation known. This might be the best course of action if your patient has tried outpatient therapy before or is a long time opiates/opioids user.
What Does Executive Treatment Offer Over Other Rehabs?
Executive treatment is often more expensive than other treatments. In addition to the actual rehab to break the opiates/opioids addiction cycle, it comes with various amenities. These amenities can include massage therapy, retreat type locations or guaranteed private rooms. Celebrities and corporate executives often utilize executive or luxury treatment, but these treatments are open to anyone who can afford them.
Explaining the Rehab Process to Your Patient
Regardless of whether your patient opts for inpatient treatment or outpatient treatment, the process is the same for both.
Intake and Assessment – Your patient fills out forms and is examined physiologically and psychologically. Your patient will also learn about the facility and what to expect in the coming weeks.
Detoxing – With any drug abuse, your patient's body needs to rid itself of the drug toxins. With opiates/opioids, withdrawal can be extremely painful and uncomfortable and sometimes there are drugs such as methadone to help with the symptoms.
Addiction Treatment – The NIH discusses the benefits of medicine assisted drug therapy. Drugs such as methadone, buprenorphine, naltrexone work in the same way as opiates but decreases drug use and increases patient retention.
Specialized Care– Your patient will receive specialized care for the opiate addiction in addition to other health care he made need to resume a healthy and drug free lifestyle.
Extended Care/ After Care – Once the initial rehab is complete, your patient will be required to visit support groups and continue counseling.
Is it Private and Confidential?
Yes, Opiates/Opioids addiction treatment is private and confidential. The only people who will know, other than you and the medical staff that treat your patient, is whomever the patient tells.
Can my patient have a private room?
If your patient wants an executive treatment, he will have a private room. Other factors go into having a private room, such as whether insurance covers the private room and if private rooms are available.
Paying for Drug, Alcohol and Behavioral Addiction Treatment
Now that you understand the treatment resources for healthcare professionals have available to help opiates/opioids addicts decide which treatment is best for their patients, here are tips on how to help your patient finance his treatment.
How much will it cost? The cheapest option is usually outpatient treatment, which costs about $1000 a month. Inpatient treatment will cost more because your patient will have to pay for room and board. Treatment centers can vary greatly in price.
Do rehabs accept insurance? Yes, treatment centers do accept insurances. It is best to try and help your patient discover what his insurance covers for addiction treatment.
Can the patient finance treatment? Some treatment facilities offer a financing program. This may be a good option for those who want inpatient treatment as opposed to outpatient treatment.
Take Our "Am I a Drug Addict?" Self-Assessment
Take our free, 5-minute "Am I A Drug Addict?" self-assessment below if you think you or someone you love might be struggling with drug addiction. The evaluation consists of 11 yes or no questions that are intended to be used as an informational tool to assess the severity and probability of a substance use disorder. The test is free, confidential, and no personal information is needed to receive the result.
What Treatment is Available to Patient Without Insurance Coverage?
"It is important to make sure your patient either seeks treatment in an outpatient rehab or inpatient facility." It is important to make sure your patient either seeks treatment in an outpatient rehab or inpatient facility. These can often help direct you to state and federally run treatment centers, which may be free or low cost. Even though this route is free, the end goal is the same for your patient to be sober.
Suggesting Support Groups for Patient Sobriety
Opiates/Opioids addiction resources for healthcare professionals to suggest for patients are Narcotics Anonymous and church-based addiction support groups. The key to successful sobriety is the support your patient receives from others who experienced the same addiction. Another program to consider is the SMART program, which is a four-step program.
Providing Helpline Information for Patient Rehab Options
With so many choices for rehab and with different insurance red tape, this phone number will be very handy for your patient to use. The phone number is and it is for a nonprofit drug addiction rehab referral line. This helpline can help find the right treatment center for your patient.
You Owe It To Your Patient to Help!
You care about your patients. If you suspect someone is addicted to opiates, try to get them help. Call to learn how you can help your patient obtain a sober life from opiates/opioids addiction. Tell your patient that you truly care and this why becoming sober is the key to a happy life.
Questions and Answers
Signs and Symptoms of Your Patient's Opiates/Opioids Addiction
According to Addiction Hope, some signs of opiate abuse are ongoing confusion or disorientation, neglect of personal hygiene, an ill looking appearance, joint and muscle pain, frequently nodding off, and decline in performance at work or school.
Should my patient travel for rehab?
This is up to you and your patient and his or her obligations on the home front.
How is Substance Abuse Information Protected in the Patient Medical Record?
Substance abuse information is kept private and confidential.
More resources about
My Patient is Addicted to Opiates/Opioids

: