My Patient is Addicted to Heroin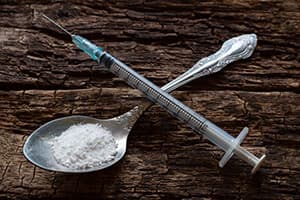 Heroin is an addictive drug made from a particular poppy plant. Heroin can be snorted through the nose or smoked or even injected. When you have a patient that is addicted to heroin, the one thing that you want to do is to get that person off the drug. If you do not routinely deal with heroin addiction, then you will want to help your patient find the best way to overcome his addiction. There are treatment resources for healthcare professionals to help heroin addicts and this can help you help the patient.
Encouraging a Patient to Seek Rehab for Heroin
Once you determine your patient is in fact addicted to heroin, it is up to you to encourage him to get rehab for his addiction. Heroin has serious long-term effects for the continued user. The National Institute on Health (NIH) says effects include collapsed veins (if injected), increased risk for HIV and hepatitis C (if injected), infection of heart lining and valves, and liver and kidney disease. Share this information with your patient.
Pros and Cons of Inpatient Rehabilitation vs. Outpatient Services
There are various heroin addiction resources for healthcare professionals dealing with addicted patients. Begin by discussing rehabilitation possibilities with your patient and helping him decide which one is best. Inpatient Rehab is where the patient is admitted to and lives in a facility for as short as 28 days or as long as 90 days. One positive about this method is the person is away from heroin and is not tempted to start using once again. A con is the patient will have to disrupt his life and might have to put a hold on work hours or some personal relationships. Outpatient services are cheaper and allow the patient to live at home while receiving care at pre-determined appointments. One benefit about this treatment program is your patient can remain employed and will have access to family and friends which could create a very strong support group. One negative is the patient can be exposed to temptation as he or she tries to get clean.
Is Residential Rehab the Best Treatment Option?
Studies have found that outpatient programs are four times likely to result in early treatment failures for patients than inpatient centers. With that in mind, your patient will likely be more successful within an inpatient or residential rehab program. The intensive care afforded at an inpatient treatment center affords the patient the ability to receive care for his heroin addiction away from the stressors and triggers of daily life.
What Does Executive Treatment Offer Over Other Rehabs?
"Once you determine your patient is in fact addicted to heroin, it is up to you to encourage him to get rehab for his addiction." An executive treatment program is made with the executive in mind. While in this program, your patient will still follow the traditional rehab program, but is also granted access to a phone or computer. In addition to computer access, some rehabs may offer the option of other amenities such as massage, housekeeping services and other amenities. An executive treatment is often referred to as luxury treatment. Many times, this type of treatment costs more than other heroin addiction treatments.
Explaining the Rehab Process to Your Patient
Healthcare professionals offering help for heroin abusers should know what happens when their patient enters rehab to help their patients understand the process better.
Intake and Assessment – At the intake interview, your patient will learn about treatment options, meet health personnel and talk with a therapist. Your patient will be assessed in mental health and physical health to determine the best course of action for your patient, as not all treatment programs will work for everyone.
Detoxing – Detoxing is the first step in any treatment. This is when the patient stops use of the drug. Some side effects of heroin withdrawal are mood changes, vomiting and stomach aches, fever, restlessness, and sleeping problems.
Addiction Treatment – The NIH recommends a combination of medicinal therapy and behavioral therapy. Some medicines that might be used for heroin addiction are Methadone, Buprenorphine and Naltrexone.
Specialized Care – Your patient will receive a program for their addiction. Every drug addiction is different and requires different attention. The treatment used for alcohol will not be the same treatment for heroin.
Extended Care/After Care – After the initial program is completed, there will still be a commitment of therapy and other group sessions at a community reach center or a 12-step addiction program.
Is it Private and Confidential?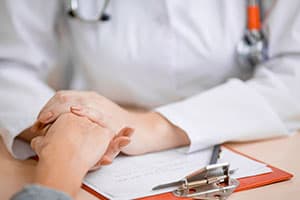 Yes, both inpatient and outpatient rehabs are private and confidential. It is up to your patient to tell the ones in his life that he is getting help for his addiction. Sometimes, a patient may want privacy because they might be ashamed or because others may look at him badly, which could cause a relapse.
Can my patient have a private room?
It depends on the facility, but many times, if there are private rooms available and your patient's insurance covers a private room, he can have one. If the facility does not have one available or it is not covered by insurance, the patient will have a room mate who has the same addiction.
Paying for Drug, Alcohol and Behavioral Addiction Treatment
How much will it cost?
On average, outpatient care including Methadone treatments can cost as little as $1,000. For inpatient care the average low rate is $5,000 for a month.
Do rehabs accept insurance?
Many inpatient and outpatient programs accept insurance. It is best to look at your patient's plan and see what the actual insurance covers and try to find the rehab the insurance covers.
Can patient finance treatment?
Yes, there are some facilities that will finance treatment. If you are helping a patient find a treatment option, look at the individual websites and see what their policies are on financing.
What Treatment is Available to Patient without Insurance Coverage?
Many states and many inner cities have treatment centers that are free or low cost. The funds to pay for these treatments come from the federal and state governments. Your local welfare office will be able to tell you where these facilities are, and it will be able to help get your patient on Medicaid.
Suggesting Support Groups for Patient Sobriety
Once your patient completes some kind of treatment, it is important that he goes to a support group. Support groups help a person stay sober. The SMART support group, which has online and in person meetings and uses a four step program, is a good program. Another one is the Narcotics Anonymous (NA).
Providing Helpline Information for Patient Rehab Options
If your patient is ready to take that step to treat his heroin addiction, share this phone number, , with them. It is a toll free number for a non-profit referral service that your patient can use to find the right rehab with the insurance carrier they have.
You Owe It To Your Patient to Help!
If you want your patient to overcome their life threatening heroin addiction, it's up to you to try and get them all the help and information they need. Call and we can help you help your patient. We are healthcare professionals offering help for heroin abusers.
Questions and Answers
Signs and Symptoms of Your Patient's Heroin Addiction
According to Narconon, some signs are drug paraphernalia such as needles, rubber tubing, small glass pipes, and tan or white residue. Some physical signs of heroin abuse are tiny pupils, runny nose, nodding off, vomiting, scratching, slurred speech, slow breathing, flushed skin, and complaints of nausea and constipation.
Should my patient travel for rehab?
It depends on your patient's ability to travel and if they can afford it. Sometimes getting farther away from temptation will help an addict heal.
How is Substance Abuse Information Protected in the Patient Medical Record?
As with other medical conditions, heroin addiction is protected under federal guidelines of patient confidentiality.
More resources about
My Patient is Addicted to Heroin

: