My Client is Addicted to Opiates/Opioids
My Client has an Opiate Addiction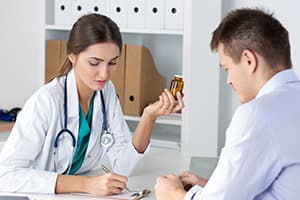 Many opiate addictions begin innocently as treatment for a legitimate injury or illness. The problem is that your body grows dependent on opiates, such as heroin and medications like codeine and morphine, and quickly builds up a tolerance to the drug so that a greater dose is needed to reach the same effect. Once addiction is established, many clients find it difficult to stop taking the drugs, but most doctors set a firm limit on the prescription. Addicts then resort to illegal means to try to get more opiates. Before the client knows it, they have become completely dependent on the drug.
How to Help My Client Get Off Opiates
The fact that opiates cause tolerance levels to increase so quickly means that it can be difficult for your client to quit opiates. The amount of difficulty your client will have in getting off opiates depends on how severe their addiction is and how long they have been addicted. According to the Justice Policy Institute, drug rehab is a very cost-effective way of dealing with addicted, non-violent offenders. You will be able to find appropriate opiate addiction resources for legal professionals to suggest for clients.
Health Effects of Opiates on Your Client
Most opiates are first taken legitimately for pain relief and addiction isn't immediate. In addition to taking away pain, clients may also feel mild euphoria, nausea, slowed breathing and relaxation. Withdrawal symptoms from opiates can be extremely uncomfortable and can include symptoms like anxiety, agitation and flu-like symptoms. A lot of addicts start out with a dependency on prescribed narcotics, but find it cheaper and easier to switch to heroin instead for a better high.
Inpatient Facilities vs. Outpatient Clinics
Inpatient facilities are a good choice for longer treatment periods. The minimum treatment stay at a residential or inpatient facility is at least 28 days. Inpatient rehab provides a safe, structured community away from their normal triggers. Outpatient clinics still provide counseling and support, but they provide more freedom and a lot less protection from everyday stresses. The outpatient clinic option allows a faster return to normal life. Individual personalities and severity of addiction will determine the better treatment option.
What Does Executive Treatment Offer Over Other Rehabs?
"Whether or not your client needs to stay local for treatment may depend on the terms of any sentencing guidelines." Opiate addiction knows no boundaries and can affect anyone from any background. But high profile clients like CEOs and celebrities have unique needs when receiving drug rehabilitation treatment. Executive treatment offers the utmost privacy and discretion that these clients require. Catering specifically to clients who need to remain active in their careers while also being among a group of their peers will make treatment more likely to be successful. It's one of the important treatment resources for legal professionals to help opiate addicts.
Having a Client Fulfill Court-Ordered Rehab
Some judges may decide to deal with drug-related offenders by referring them to court-ordered rehab. This option may be used when the crimes are specifically related to seeking the drugs and the judge believes that the client may be able to turn their life around with some help. When rehab is ordered by the courts, it is usually a form of alternative sentencing, so the client has to choose between jail and rehab. In this case, legal professionals offering help for opiate abusers can help turn their lives around.
Does My Client Need to Stay Local for Treatment?
Whether or not your client needs to stay local for treatment may depend on the terms of any sentencing guidelines. In many cases, it will not matter which treatment facility your client chooses, as long as the facility meets the standards for appropriate treatment.
Is It Private and Confidential?
Clients want to be reassured that drug rehab will be a private matter. Treatment centers maintain the highest level of privacy and confidentiality, and in most cases, they are bound by Federal law to protect the privacy of patient records. Any facility that receives at least some Federal funding is bound by the Federal laws for medical privacy, but private facilities are not.
Can My Client Have a Private Room?
Some treatment facilities do offer the option of private rooms. Your client may have the option of a private room, but it is generally more expensive and may not be covered by insurance, if applicable.
What Payment Options are Available to My Client?
Drug rehab is worthwhile, but can be expensive. Many insurance policies do cover addiction treatment at drug rehab facilities, though it is the client's responsibility to find out if a particular facility accepts their insurance. Court-ordered rehab may or may not meet eligibility standards. In cases when insurance coverage is not available, facilities often have options to finance the treatment that can fit within the client's budget so that necessary treatment can still be obtained.
What Can my Client Expect During Treatment?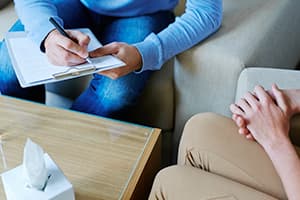 Intake is the beginning of your client's treatment, most often used in inpatient programs. A trained counselor will assess your client's needs and admit them to a safe, private environment.
Detoxing
will help an actively addicted client get through withdrawal when they stop the drug. Because detox can be dangerous, clients receive 24 hour medical supervision.
Addiction therapy
Addiction has many roots. A key component of rehab is therapy to help clients uncover the causes of their addiction and to learn new coping mechanisms.
Addiction often co-exists with other problems, including physical and mental health issues. Specialized care will address all of your client's needs to get them the help they need.
Addicts still need help to maintain their recovery once they leave treatment. Aftercare includes ongoing counseling, support group meetings and transfer to a
What Happens after Treatment?
Recovery from addiction is a lifelong process and it doesn't stop when your client leaves treatment. Clients need to be committed to remaining drug-free and to work on the skills they learned during treatment. They may have to change or end relationships and activities that were a part of their addiction.
When Your Client is Ready to Begin Treatment
Most addicts know that they want to stop, but it can be difficult to find the right motivation. Fortunately when your client wants to overcome opiate addiction, there is a wealth of help available to him. When your client is ready to start over with a clean, healthy lifestyle, we are ready to help work through the options available to your client. Call today.
Questions and Answers
Can completion of opiate addiction treatment affect my client's sentencing?
It might. According to the Sentencing Project, the court can offer a deferred prosecution or post-adjudication option if the client is eligible. Upon successful completion of a treatment program, defendants may not be prosecuted further.
Could jail time result if my client leaves opiate addiction treatment early?
Yes. Terms vary based on sentencing, but if a delayed or reduced sentence is offered as a means to avoid jail, failure to complete treatment could result in serving out the sentence in jail. Can client charged with (drug possession, manufacturing, cultivation, trafficking, distribution, DUI/DWI, public intoxication) attend
rehab to reduce sentence?
As a potential solution to overcrowded jails, many courts are recognizing the utility and benefits of offering alternative sentencing for drug-related crimes for non-violent offenders. A client charged with such a crime may be offered the opportunity to attend rehab in order to reduce their sentence.
More resources about
My Client is Addicted to Opiates/Opioids

: