My Client is Addicted to Heroin
My Client Has a Heroin Addiction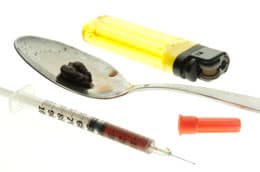 Heroin is a highly addictive drug that can lead to a serious addiction as soon as the first use. It is made from morphine and has strong habit-inducing elements to it. There are a variety of heroin treatment options for clients of legal professionals that will help you get rehab and recovery for your client. If your client will need to be on the stand during his court appearance, he will certainly need to be sober, otherwise anything he says won't be taken seriously. If he committed an offense related to his drug use, the rehab might be court-ordered.
How to Help My Client Get off Heroin
If you have a client that is showing signs of heroin addiction, the first thing to do is have a talk with him. It is possible he understands that he has a serious problem and already wants help. It is difficult to convince someone to get treatment when they don't want it, but if you explain it could help win the case or avoid jail time, your client might be more inclined to get it. The options are varied, from support groups and outpatient therapy to intensive residential rehab.
Health Effects of Heroin on Your Client
Heroin is one of the most dangerous illegal substances to be addicted to. There are many treatment resources for legal professionals to help heroin addicts, and it is important to find out about those resources. The negative health effects of heroin include a high risk for HIV and hepatitis, spontaneous abortion, liver or kidney disease, infection of the heart lining, gastrointestinal problems, collapsed veins, and an increased risk of infections like pneumonia. It can also cause permanent damage to their vital organs, brain, lungs, liver and kidneys.
Inpatient Facilities vs. Outpatient Clinics
"Heroin is one of the most dangerous illegal substances to be addicted to." When you start looking into heroin addiction resources for legal professionals to suggest for clients, you will find that you can choose between inpatient facilities and outpatient clinics. The inpatient facility requires your client to stay in the rehab facility for 1-3 months, getting around-the-clock care and supervision. In an inpatient facility, patients are away from their triggers and able to focus more on recovering from the addiction. Outpatient clinics are also available if your client can go to support groups and really commit to recovery, since he may be more tempted in this type of environment.
What Does Executive Treatment Offer Over Other Rehabs?
Executive treatment is a type of rehab facility tailored to busy business professionals. Whether your client is a fellow attorney, medical professional, CEO or accountant, he might not be able to leave his important job. The executive treatment center lets your client continue doing work while he gets treatment by providing him with a phone, computer and Internet access. He can even have the occasional meeting with others at his company with video conferencing.
Having a Client Fulfill Court-Ordered Drug Rehab
If your client was arrested for possession of drugs, was being disorderly in public while under the influence, or caused an injury or accident due to the use of heroin, he might be asked to get court-ordered drug rehab. This is a mandatory sentencing of rehab, but can also help him reduce his sentencing. It is often recommended when the client doesn't have many other charges against him, except those related to drug use.
Does My Client Need to Stay Local for Treatment?
If your client finds a treatment facility for heroin addiction that is a little farther away, he might still be able to go, but the judge will need to approve it. If it is court-ordered rehab, there are probably local facilities the court prefers. If it is out of the county or state, there are stipulations that depend on the state laws and what the client is currently being convicted of.
Is It Private and Confidential?
Private and luxury treatment centers are a different type of facility that offers complete anonymity. If you have a client that simply wants a private room but doesn't necessarily need one of these luxury facilities, you can request one. There are many reasons someone wants or needs a private room during their recovery, so you can discuss it with the drug counselor. Otherwise, you might need to bring the client to a luxury facility that is for people who need complete confidentiality.
What Payment Options Are Available to My Client?
There are a variety of payment options available for heroin treatment facilities. If your client has the money to pay for it in full, he can use a credit card for treatment. Some facilities allow payment arrangements, and most will take health insurance if he has an insurance policy with drug rehab coverage. Additionally, there are free and low-cost treatments for people who cannot afford it otherwise.
What Can My Client Expect During Treatment?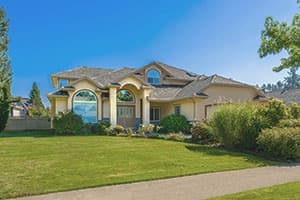 Rehab treatment varies based on inpatient or outpatient treatment. With outpatient treatment, the client remains home but is scheduled to see the drug counselor on a regular basis, as well as required to go to local support groups. With inpatient rehab, he first goes through the detoxing stage, where he receives medications and gets looked after during withdrawal. After withdrawal, he remains in the facility, participating in different support groups and counseling programs and often getting specialized care.
What Happens After Treatment?
Immediately after treatment, your client will need aftercare. This involves providing relapse prevention, giving him advice for avoiding heroin use, and helping him to find a safe place to live and a job to get back on his feet. It is important that he goes through aftercare because it helps him avoid certain triggers and stay clean and sober for the long-term.
When Your Client is Ready to Begin Treatment
Treatment for heroin addiction needs to be acquired as soon as possible, not just to help with client sentencing, but to help him live a healthy lifestyle and avoid potentially dangerous consequences. Rehab is the best way to stop heroin use immediately and keep him going. When your client is ready to get sober from heroin addiction and start living a healthy, drug-free life, call us at .
Questions and Answers
Can Completion of Heroin Treatment Affect My Client's Sentencing?
Yes, it is possible that the client's sentence will be shortened or changed if they enter and complete heroin treatment at an approved facility.
Can My Client Avoid Jail By Completing Treatment?
This is possible, depending on the case and the details surrounding it. If the client committed a crime while under the influence of heroin, then getting help might help him avoid jail time.
Could Jail Time Result If My Client Leaves Heroin Rehab Early?
It depends on the reasons for leaving rehab early and what the judge decides. Can Client Charged with Drug Possession, Manufacturing, Cultivation, Trafficking, Distribution, DUI/DWI, Public Intoxication Attend
Rehab to Reduce Sentence?
If the original case deals with intoxication or making decisions based on their heroin use, then he might get a reduced sentence by agreeing to rehab.
More resources about
My Client is Addicted to Heroin

: