Professional Drug Intervention Services Near Me
What Is an Intervention?
Drug and alcohol addictions not only affect the user but the entire family. Dealing with a loved one who has an addiction problem can be challenging and leave those close to the person feeling helpless and unsure of how to help. Often, people struggling with addictions are unaware of how their behaviors affect themselves or the people around them. They may be unwilling to seek treatment for their problems or deny that they have problems at all. Drug and alcohol addiction intervention services can help.
An intervention is a planned attempt by one or more of the addict's family and friends to get the loved one into treatment for the addiction. The addict is not included in the planning of the intervention. Family and friends will have an opportunity to share how the addict has affected their lives. The addict will be offered a treatment plan that was arranged ahead of time, and it will have clear goals and guidelines. If treatment is refused, family and friends should spell out what will they will do. Drug or alcohol intervention specialists can help to plan and implement an intervention.
How Can a Professional Interventionist help?
Interventionists are qualified professionals and their expertise is to help change the addict, getting him or her into a rehab treatment program before things become even worse. It is important to intervene before things get really bad and not to wait for addicts to seek help on their own. People struggling with addiction often cannot see the extent of their problems. The CDC reports that there were almost 28,000 unintentional drug overdose deaths in the United States in 2007. Drug abuse is a serious and life-threatening problem. If you or someone you love is struggling with a substance abuse problem, call today to discuss your options.
Drug and Alcohol Intervention Process
An intervention for drug and alcohol addiction typically goes through the following steps:
Plan the intervention. A family member or friend of the addict forms a group of those closest to the addict to plan the meeting. The addict is not included in the planning stage. It is best to consult a professional, especially if you have any concerns that the intervention may cause an angry or violent reaction. To get help finding a drug interventionist near you, call today. We can assist you in finding a drug intervention program.
Research the extent of the drug addict's problem, treatment programs available and common goals for recovering addicts. Be sure to have all relevant information before the intervention. Make arrangements with a treatment program that specializes in the specific addiction, if needed. A drug intervention service can find the best addiction treatment options suited specifically to the needs of the addict and his or her family.
Decide who will participate in the actual intervention. Usually four to six people who are close to the addict participate in the event. They can be family members, friends, clergy, teachers or other people whom the addict respects or loves. Do not include anyone with a substance abuse problem, anyone whom the addict dislikes or anyone who may create a problem during the intervention.
Everyone at the intervention should decide what he or she will do if the addict decides not to accept treatment. These consequences should be things that people are prepared to follow through on. Examples include withdrawal of financial support, asking your loved one to move out, ceasing communication with the addict or ending contact with children. Each family member needs to decide what consequences are suitable. A drug intervention specialist can help you with this.
Write down what you plan to say during the intervention. Describe specific incidents where the addict's destructive behaviors caused problems. Financial and emotional issues are most common. Detail how much you care for the person, and convey the expectation that your loved one can change his or her behavior with treatment. Do not make angry or attacking statements, and avoid name calling.
On the day of the intervention, the addict is asked to the intervention site without being told the reason for the meeting. Those attending take turns sharing what they have written, their feelings and concerns for their loved one. A treatment option is presented, which the addicted person must accept or reject at that time. Contact a drug treatment facility ahead of time, so the addict can enter treatment immediately. Each person must detail the consequences for the addict if he or she chooses not to accept the treatment plan. A professional drug interventionist can attend the intervention to keep things moving along as intended. An intervention can be an emotional situation, so it is helpful to have a professional there to keep things on track. If you are looking for an interventionist near you, we can help. Call to discuss your options.
After an intervention, the support of family and friends is critical to help the addict stay sober and prevent relapse. Often, loved ones participate in counseling with the addict or seek counseling on their own. Proper treatment and support during recovery is very important in helping the addict stay clean and sober. According to the National Institute on Drug Abuse, a study with "10,000 patients in both inpatient and outpatient treatment found that 90 percent of patients attending AA meetings at least weekly and participating in aftercare for one year were able to abstain from the use of any alcohol at all during that year."
Using an Addiction Intervention Specialist Near Me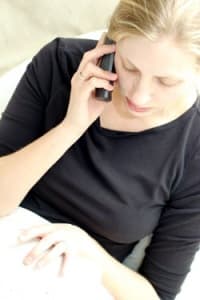 Drug and alcohol addiction intervention programs have qualified specialists who can help you plan and carry out an intervention. A poorly planned intervention may actually make the situation worse. If your loved one feels attacked, he or she may become more isolated and more resistant to drug or alcohol abuse treatment. Involving a professional can help to avoid this. A professional is a must if your loved one has a history of mental illness, is suicidal, has a history of violence, is in denial or is likely to become angry at the intervention. An interventionist can suggest the best approach to take with your loved one and help you find a suitable treatment tailored to your loved one's particular circumstances. If you are thinking about or currently planning using an interventionist near you, call us today at . We can help you find a drug intervention service to guide you through this challenging time.
Substance abuse is a widespread problem, and you are not alone. Specialists are available to help you plan and carry out your intervention. Call today. We are available 24/7 to discuss your options and help you find drug intervention services in your area.
More resources about
Professional Drug Intervention Services Near Me

: