Hydrocodone Addiction Treatment & Rehab Programs
Hydrocodone is a powerful opioid medication that can have drastic, even lethal, consequences when abused. The risks that come with misuse include long-term health problems, addiction, and overdose death, so it is important to know how to recognize a hydrocodone problem before it's too late. There are many different options for hydrocodone addiction treatment, and finding the right program is an important part of recovery.
---
What Is Hydrocodone?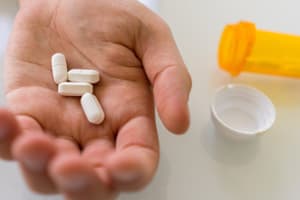 Hydrocodone is a prescription opioid painkiller used to treat moderate to moderately severe pain. It works by binding to and activating opioid receptors in the brain, resulting in reduced sensation of pain and, for many, a pleasant rush of euphoria. Like other opioids, it also slows breathing and heart rate, which can become dangerous at sufficiently high doses.
Some common brand names for medications containing hydrocodone include:
Norco.
Vicodin.
Vicoprofen.
Zohydro.
Almost 30,000 emergency department visits in 2011 involved the use of hydrocodone.Many of these medications contain a mixture of hydrocodone and other medicines, such as acetaminophen, ibuprofen, aspirin, or antihistamines—all of which can cause medical complications of their own, especially in high doses or when used alongside other drugs or alcohol.
Hydrocodone is the most frequently prescribed, diverted, and abused opioid drug in the United States.1 Almost 30,000 emergency department visits in 2011 involved the use of hydrocodone, and opioid overdose death rates have risen dramatically since 1999.2,3 People misusing hydrocodone place themselves at high risk for overdose, which can be fatal.
What Are the Effects?
The human brain has opioid receptors that interact with our own naturally produced endorphins—chemical messengers that are released in times of intense pain, fear, or excitement. Called endogenous opioids, these chemicals are thought to have provided an evolutionary benefit from reducing pain perception so that a person could have a clear enough head to survive dangerous situations.4 The release of these endogenous opioids is tightly controlled by your body to reduce side effects and hyper-activation of opioid receptors.
Opioid medications like hydrocodone chemically resemble the endorphins and activate a similar set of opioid receptors, resulting in reduced sensation of pain. When administering opioids for medical purposes, doctors will aim to prescribe the minimally effective dose and will recommend a specific dosing schedule so as to best avoid negative side effects. However, many people intentionally abuse opioid painkillers, meaning they take the drugs in higher doses than prescribed, more frequently than prescribed, in a different way than prescribed, or without a prescription altogether. When hydrocodone is abused it can produce numerous side effects, some intended and others potentially deadly.
Many people who struggle with addiction to hydrocodone started by taking it to cope with pain.The intended therapeutic effect of hydrocodone is to help patients cope with acute pain, such as that occurring after an injury is sustained or post-surgery. Hydrocodone is also found in some cough suppressant formulations since, like codeine, it has some antitussive effects.1 Many people who struggle with addiction to hydrocodone started by taking it to cope with pain. This intended therapeutic effect comes with some other subjectively pleasant psychoactive effects, including euphoria, relaxation, and sedation.1
In addition to these desirable effects, hydrocodone can cause unpleasant and sometimes dangerous side effects, including:1
Nausea.
Constipation.
Dizziness.
Profound drowsiness.
Diminished level of consciousness.
Slowed breathing.
These side effects can introduce dangers beyond the direct effects on the body and mind. If a person takes hydrocodone and tries to drive, for example, they run the risk of disorientation while driving, which could cause an accident that could kill themselves or others.
On top of the effects related specifically to hydrocodone, people who abuse medications containing other drugs like ibuprofen, acetaminophen, or aspirin run the risk of other health consequences from high or frequent doses. The most common combination is hydrocodone and acetaminophen, the latter being a widely used analgesic/antipyretic (also known as Tylenol) that can cause severe liver damage in high doses.5 The potential for liver injury is made more likely if the drug is taken in combination with alcohol.
Is It Safe?
Almost 55 million people reported taking hydrocodone medicines in 2016, and nearly 7 million of them reported misusing them.6 Some people believe that opioid mediations like hydrocodone are safe simply because they are prescribed by a doctor, but this is a dangerous misconception. Taken outside of precise prescription guidelines, hydrocodone can be extremely dangerous, if not deadly.
The chronic misuse of hydrocodone introduces a very real risk of addiction development. On top its high addiction potential, long-term hydrocodone abuse can lead to several adverse consequences, such as:7-9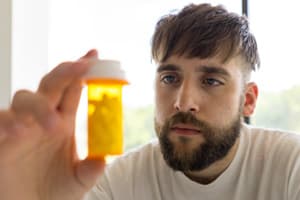 Serious breathing problems and hypoxia (a lack of oxygen to the tissues), which can cause permanent brain damage or death.
Progression to heroin use, because heroin is cheaper and stronger (but also more dangerous).
Neonatal abstinence syndrome, which is when an opioid-addicted mother gives birth to a baby who is already in opioid withdrawal.
Some of the biggest concerns of long-term hydrocodone abuse pertain to the potential negative impact that it may have on the brain. Opioid abuse can lead to changes in brain functioning that may undermine a person's ability to create and follow through on a plan of action.10 It can also cause changes that may affect a person's motivation and emotional control.11 This can make it even more difficult for someone struggling with addiction to recognize when they have a problem and reach out for help.
Overdose
As a person escalates their hydrocodone use to higher and higher doses, they put themselves at greater risk of experiencing an overdose, which can be lethal. Knowing how to recognize an opioid overdose in yourself or someone else could mean the difference between life and death. Acting quickly is crucial to preventing long-term damage.
When trying to determine whether a hydrocodone overdose is taking place, look for the "opioid overdose triad":12
Pinpoint pupils.
Unconsciousness.
Slowed or stopped breathing.
Other symptoms to watch out for include vomiting, confusion, and low blood pressure.13,14 If you detect any of these symptoms, or feel you may be close to experiencing them yourself, get medical help right away. Calling 9-1-1 is the first step if a person is overdosing on hydrocodone. As emergency help is on the way, carefully monitor the overdosing individual and report all observations to the medical crew when they arrive.
In severe situations, a drug called naloxone can be administered to instantly stop the dangerous opioid effects. Naloxone, known by the brand names Narcan and Evzio, blocks opioid receptors in the brain and may save the person's life. It is available in some pharmacies throughout the U.S. for home use in emergency overdose situations.
Knowing how to recognize an opioid overdose in yourself or someone else could mean the difference between life and death.
Prescription Opioids
Opioid analgesic medications like hydrocodone are prescribed to treat acute pain. When carefully dosed and monitored, they are a safe option for managing some acute pain scenarios. Unfortunately, they also have a very high addiction potential. For many years, opioids were thought to be a safe option for managing chronic pain, with a low risk of developing an addiction. These misconceptions led to years of overprescribing opioids for long-term pain management, which have played a major contributing role in the current opioid epidemic.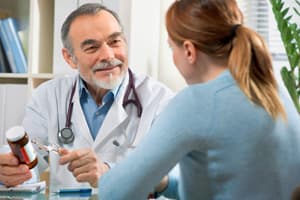 In 2015, 22,598 people died due to overdose on opioid pain relievers. This is more than twice as many overdose deaths as in 2005.3 The number of deadly overdoses seems to be rising with no clear end in sight, despite increased awareness of opioid dangers. On top of this, many people who are addicted to opioid medications eventually turn to heroin to satisfy their cravings because it is often much cheaper and easier to find on the illicit market.
Heroin acts on the same receptors as opioid medications, but because the most common methods of use (e.g., injecting, snorting, or smoking rather than waiting for an oral tablet to dissolve) tend to produce a more rapid onset of effects, heroin users may be at an even higher risk of experiencing a deadly overdose. Almost 20,000 people died from an overdose on illicit opioids (including heroin and other illegal synthetic opioids) in 2015.3
The rising number of overdose deaths related to both prescription opioids and illicit drugs has garnered attention from the federal government. The U.S. Centers for Disease Control and Prevention released revised opioid prescribing guidelines for clinicians treating chronic pain patients, and the National Institute on Drug Abuse launched numerous research initiatives to better understand opioid abuse and recovery.15,16 As efforts like these persist, hopefully rates of opioid abuse and overdose will decline.
Tolerance, Dependence, and Addiction
Addiction is a chronic condition that can affect nearly every aspect of a person's life. For many, it starts with building up a tolerance to a drug, meaning they need increasing doses in order to get the same desired effects. Tolerance can lead to higher or more frequent doses, which in turn can pave the way for a person to develop physiological dependence. Having a dependence on a drug means that a person's body has adjusted to the presence of the drug so well that it starts to need it in order to feel normal. If a person who is dependent on a drug does not take the drug for whatever reason, they will experience withdrawal symptoms.
Dependence and tolerance are not the same as addiction, but they are major warning signs. Having a hydrocodone use disorder encompasses a set of clearly defined clinical symptoms that must be evaluated by a professional. These symptoms include:17
Taking hydrocodone in higher doses or more frequently than intended.
Using the drug for longer than intended.
Lying about hydrocodone use.
Experiencing cravings to use hydrocodone.
Feeling defensive when approached about drug use.
Spending a lot of time trying to obtain, use, or recover from hydrocodone.
Developing home, school, or work problems related to drug use.
Wanting to cut back or stop, but being unable to.
Using hydrocodone in physically dangerous situations, like driving.
Continuing to use hydrocodone despite social or interpersonal problems related to drug use.
Having a tolerance to hydrocodone effects.
Being dependent on hydrocodone.
If a person meets 2–3 of these criteria, they are considered to have a mild opioid use disorder. Having 4–5 symptoms is moderate, and 6–7 symptoms is considered a severe opioid use disorder.17 Someone who is addicted to hydrocodone will benefit from professional substance abuse treatment as they move forward through recovery.
Withdrawal
When a person first develops a hydrocodone dependence and then stops taking it, they will experience uncomfortable withdrawal symptoms. These symptoms arise because the brain and body are so accustomed to having hydrocodone present that they struggle to function normally without it. Withdrawal symptoms often reflect the opposite of the drug's effects.
Many who have gone through opioid withdrawal describe it as the worst flu imaginable. Opioid withdrawal symptoms are not necessarily deadly, but they can be extremely distressing, which can lead a person to return to drug use just to relieve the symptoms.
Hydrocodone withdrawal can start anywhere from 8 to 48 hours after the last dose, and can include:10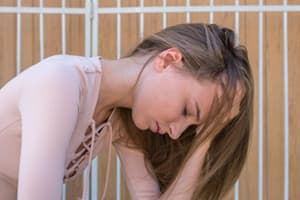 Anxiety.
Insomnia.
High breathing rate.
Rapid heartbeat.
High blood pressure.
High body temperature.
Sweating or clammy skin.
Chills.
Runny nose.
Severe headache.
Muscle spasms.
Muscle and bone pain.
Nausea and vomiting.
Abdominal cramping.
Diarrhea.
Medication-Assisted Treatment
During hydrocodone detox, treatment professionals can prescribe medications to help ease the discomforts of withdrawal. Depending on the person's particular symptom profile, a doctor may prescribe medications that treat insomnia, nausea, vomiting, muscle or bone pain, headaches, stomach cramps, or diarrhea.10 These medications can help a person work through the uncomfortable withdrawal symptoms, but don't help with one of the most challenging aspects of hydrocodone recovery: cravings.
Many recovering opioid users experience intense cravings during treatment and extended abstinence. Managing these cravings is a vital part of recovery, and some people need the help of medications to cope with the adjustment to sobriety. Medications prescribed to help a person cope with hydrocodone cravings include:10,18,19
Methadone: This medication activates the same receptors as hydrocodone without providing the pleasurable high (when used in the recommended dosage). It is the most frequently used medication in opioid detox, and is also commonly used to assist in long-term recovery. However, because it activates opioid receptors, methadone can also be dangerous when abused.
Buprenorphine: This is a partial opioid agonist, which means that it binds to and activates the same receptors as opioid drugs, but with a less pronounced effect. It can be used to help reduce cravings during opioid detox as well as long-term maintenance of abstinence. It is available as a sublingual tablet, a 6-month implant (Probuphine), or in a combination formulation with naloxone (e.g., Suboxone, Zubsolv).
Naltrexone: This medication blocks opioid receptors, preventing the user from getting high from any opioid drug. It is available as a pill (Depade) or as a monthly, intramuscular injection (Vivitrol). Naltrexone doesn't reduce cravings for hydrocodone, but it can help prevent relapse by blocking the opioid high, which is why it is mainly used for long-term maintenance.
Clonidine: This is a non-opioid medication used to help with certain opioid withdrawal symptoms (e.g., sweating, racing heart, etc.).
Many people recovering from opioid addiction are simultaneously struggling with a chronic pain disorder, making medications like these a necessary part of recovery. In fact, a combined treatment approach incorporating both medications and behavioral therapy has been found to be extremely effective for addiction recovery.18,19 Every person's recovery journey is different, and ultimately what matters is getting clean and maintaining abstinence.
Treating Opioid Addiction
The first step in recovering from hydrocodone abuse is detox. Detoxification, or detox, means clearing all the drugs from your body through extended abstinence so that you can begin the formal treatment process with a sober body and mind. Because hydrocodone detox can come with extremely unpleasant withdrawal symptoms, many find it important to work with treatment professionals throughout this process. Detox clinicians can closely monitor your physical and psychological health throughout the process and prescribe medications like the ones listed above to keep you as safe and comfortable as possible.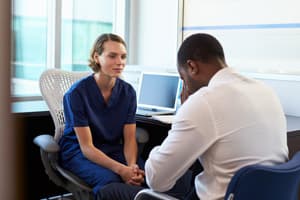 Once detox is complete, formal treatment can begin. There are many different types of programs available, and finding the right style to match individual needs is an important part of recovery. It is also important to investigate the rehab programs you're considering before making a commitment. There are excellent resources available online, including reviews from treatment program alumni that can help with the decision-making process.
One of the first questions to consider when looking for a treatment program is whether an inpatient or outpatient program is a better fit. Inpatient programs involve an extended stay at the treatment facility, where patients are provided with 24/7 medical monitoring and psychological care. These programs allow recovering hydrocodone users to work through recovery in a 100% sober environment, which can be a huge help as cravings arise. Inpatient programs tend to have higher costs than outpatient programs, but many offer payment assistance options like sliding scale fees or payment plans, which allow you to pay off the costs over a longer period of time.
Outpatient programs involve regular check-ins with the program for treatment sessions, but allow patients to continue living at home for the program duration. These types of programs require strong internal motivation and support because the home environment can be full of use triggers that can make cravings more difficult to resist. Some people cannot afford to take time away from home, however, and may want to look into intensive outpatient programs (IOPs) to help keep themselves accountable throughout treatment.
Addiction treatment programs often incorporate multiple forms of therapy to help their patients. Different people will have different therapeutic needs and what works for one patient may not be the best fit for another. This is why most programs will set an individualized treatment plan for each patient. Treatment for hydrocodone addiction can encompass a wide range of therapeutic approaches. Evidence-based therapy techniques that have been shown effective for hydrocodone addiction them include:20
Contingency management (also known as motivational incentives): This approach allows patients to earn rewards for meeting treatment goals such as periods of sobriety or turning in clean urine samples.
Community reinforcement approach: With an intensive 24 weeks of individually tailored outpatient therapy, the community reinforcement approach can help patients recognize that living a life free from addiction is more rewarding than using.
Cognitive-behavioral therapy (CBT): Learn how to identify, resist, and avoid relapse triggers, as well as understand why the substance started in the first place.
Once the formal treatment program is complete, recovering hydrocodone users may consider several aftercare options. Continuing group or individual therapy is an excellent way to strengthen abstinence skills after leaving rehab. There are also sober living options that allow people in recovery to live in a sober community of recovering peers. These communities can help build social bonds that do not revolve around substance use, where most of the community members understand the struggle of addiction.
Support groups are another great option. Most of these groups are free and they can provide the psychological and communal sobriety support that a person in recovery may need. Twelve-step groups like Narcotics Anonymous are a well-known example of these free support groups, but there are some non-12-step options, as well.
Help Is Available
Quitting hydrocodone isn't easy, but it is absolutely possible. There are many different treatment options that can help a hydrocodone user get the helping hand they need to get, and stay, clean. As opioid overdose death rates skyrocket, it is vital that people get help before it's too late. The journey to escape addiction isn't easy, but there are professionals out there who care deeply about helping people who are struggling with addiction, many of whom have struggled with it themselves. Now is the time to reclaim your life.
---
More resources about
Hydrocodone Addiction Treatment & Rehab Programs

: