Heroin Crisis in the Suburbs Instead of the Streets
America's heroin abuse problem has changed over the years. The affected demographics have shifted. Women, suburbanites, and people with higher levels of income are using heroin at higher levels than in the past.
Not only are more people using heroin, but a frequently-tampered-with street supply of the drug is becoming increasingly risky to use.
---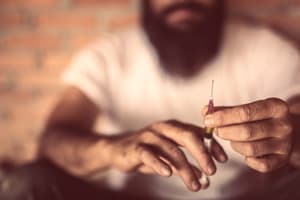 For more than 50 years, society knew and accepted that heroin was a powerful and dangerous substance. In fact, when asked to name the most dangerous drug, many people would say heroin immediately—the drug is notorious for its addictive power and ability to cause deadly overdose. While most people understand its dangers, or at least have a general sense of its destructive nature, a lot of people have typically viewed it as other peoples' problem. After all, the popular concept of heroin was that of a drug used mainly on the streets of inner cities by "addicts" that were young, poor, male, and from a minority ethnic group.1,2 Middle-class suburbanites may have felt somewhat immune to the dangers of heroin, due to this very narrow view of what a heroin user is.
But with the opioid crisis, heroin is touching the lives of Americans everywhere, even those who thought it couldn't happen to them. Fueled in part by the prescription opioid abuse epidemic, heroin use has increased in nearly every demographic.
Heroin Use Increasing Everywhere
Men that abuse heroin still outnumber women that abuse heroin, but the margin between them diminished in the last decade.While there have been noteworthy changes in the demographic details, the larger issue of heroin abuse has grown across the board. This rise is happening among both men and women of varying ages and socioeconomic backgrounds.2-4 Over the past 10 years, heroin use has increased across many groups including:1,2
Women.
Non-Hispanic whites.
People from higher income levels.
People with private health insurance.
When comparing statistics from 10 years ago from the National Institute on Drug Abuse (NIDA) to statistics from 2014 from the Substance Abuse and Mental Health Services Administration, there's an alarming contrast:3,4
2007:
Only 160,000 people were current heroin users.
About 370,000 people used the drug in the last year.
2014:
About 430,000 people were current heroin users.
More than 900,000 people used heroin in the last year.4
Though many groups show an overall increase in use, many heroin users now come from sections of the population that previously had low rates of use.2 These people break the mold and defy the stereotype of the "typical heroin user." The groups with the largest increases:2
Are females. Men that abuse heroin still outnumber women that abuse heroin, but the margin between them diminished in the last decade. From 2004 to 2013, the number of women using heroin doubled. During the same period, the number of men using heroin grew by 50%, which is still a significant gain.
Have private insurance. Though people with no insurance coverage or Medicaid (medical assistance insurance provided by the government) remain more likely than people with private insurance to use heroin, in the last decade, the biggest gains have been made by people with private insurance. Heroin increased by 63% with these people, while those on Medicaid show no noteworthy increase.
Have higher income levels. The income group that showed the highest increase in heroin in the years between 2004 and 2013 were those making between $20,000 and $49,999—a 77% increase. People making more than $50,000 show a 60% increase. 
The Evolution of Heroin Users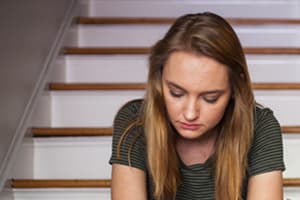 Heroin's apparent move from the streets to the suburbs may seem like a recent phenomenon, but the trend started to develop in the 1960s.1 Changes occurring since then include the following:1
Women are trying and using opioids more often than men. Currently, more than half of the people that begin using opioids are women, up from less than 20% in the 1960s.
White people are trying and using heroin more frequently than other races. Today, 90% of people that begin using heroin are white. It was just over 50% in the 1960s.
The average age of first use is increasing. Whereas first use tended to be in late teens in the past, it is now more common for people to start in their 20s.
Another significant change is the shift from large urban areas to "small urban" or "nonurban" areas. Currently only about 25% of heroin users surveyed live in urban areas.1 This leaves most current heroin users (75%) living in rural or suburban areas. 
Based on this information, a profile of a typical heroin user today is a 23-year-old white female living outside of a city.1
Painkillers and the Heroin Crisis
Heroin use is clearly changing, but why? It is impossible to say with certainty, but many see a link between heroin and prescription opioid pain medications. Both heroin and prescription painkillers (OxyContin, Vicodin, Percocet, etc.) are opioid substances, which means that they behave similarly in the brain.4
Prescription opioid pain medications may be fueling the current heroin crisis because:1,2,4,5
Use of prescription pain medications is increasing. NIDA reports that in 2011, pharmacies filled 219 million prescriptions for opioid painkillers, an almost 3-fold increase from 1991. These medications are no less addictive than illegal drugs, yet users often perceive them as a safer way to get high.
People that abuse prescription opioids are 19 times more likely to use heroin. In the past, more people would try heroin before other opioids. Now, most people that use heroin started opioid use with prescription medications.
Heroin becomes more attractive eventually. Despite its risks, people addicted to and dependent on opioid painkillers may see heroin as a better alternative. It is cheaper, more accessible, and can produce a stronger and more rapid high than some prescription opioids. Additionally, almost all people surveyed on the subject said that they thought prescription pain pills were too expensive and too hard to obtain.
Heroin is easier to use. New versions of prescription pain medications may have abuse-deterrent properties that make it harder to tamper with them to get high. Heroin does not have these barriers to use, making it a more alluring option for those looking for a quick fix.
With the link between heroin and prescription pain medications becoming clearer, officials and experts are calling for major reform of opioid prescribing practices.
Addiction to heroin can take hold of even the most unsuspecting person. Someone prescribed oxycodone after an injury, for example, might begin taking a little extra for the pain without first consulting his doctor. Over time, as he becomes tolerant to the effects, he might take a little more and then a little more. Eventually, he will become dependent on the drug and need it to feel well enough to get through the day.
As this is occurring, he may become addicted, choosing to continue abusing oxycodone even when he's faced with the mounting negative consequences in his personal and professional life. When his prescription ends and he no longer has the supply he's become dependent on, he may turn to illicit sources. Over time, however, the price of pills on the street (up to $100/pill) will become unsustainable, and the bag of heroin that costs less than $10 but offers the promise of keeping him from getting sick from withdrawal will look like a good option.6
And once this occurs, it's an all new ball game, because heroin is rarely 100% heroin—often it's cut with fentanyl or even stronger synthetic opioids. One hit of heroin that's been adulterated in this way can kill in minutes. This is not to mention the myriad of risks that injecting heroin is linked to, such as the risk of contracting hepatitis or HIV.
With the link between heroin and prescription pain medications becoming clearer, officials and experts are calling for major reform of opioid prescribing practices.2 By reducing and monitoring opioid prescriptions, there is an opportunity to make progress in handling the opioid abuse epidemic and reducing the numbers of people who transition from painkillers to heroin.
Understanding the Opioid Epidemic in the U.S.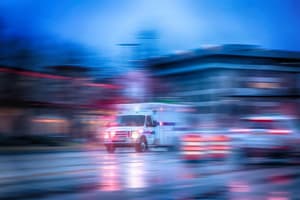 The opioid epidemic in the U.S. is complex and challenging to understand because it is always evolving—new threats and dangers arise regularly.
Overdose has always been a major hazard associated with heroin. From 2002 to 2010, the number of heroin overdose deaths remained stable, but in 2011, the numbers began to explode. According to NIDA, nearly 14,000 people died from heroin overdoses in 2015.7 This represents a more than 600% increase from 2002.
Just within the last few years, another progression of the opioid epidemic has occurred in the form of heroin contaminated and laced with harmful substances. Rather that receiving a standard amount of heroin cut with expected substances like sugars and starches, people are routinely getting synthetic opioids that are much stronger than heroin.4,8 The laced heroin and the promise of an extreme high will lure some, but many users won't even know that they're getting something other than "normal" heroin.
This potent and potentially deadly heroin is found everywhere across the country and may contain:8,9
Fentanyl—a prescription opioid medication that is 50 times stronger than heroin. The standard dose of fentanyl is equal to a few grains of salt, which makes overdose very likely.
Carfentanil—a drug that is 5,000 times stronger than heroin.10 Carfentanil has no approved use in humans and is only used to tranquilize large animals (e.g., elephants). This substance is so powerful that accidental skin contact can lead to overdose.
U-47700 (Pink)—another potent, synthetic opioid available as a "research chemical" or from illicit producers in China. The powder substance is named for its slight pinkish color.
An emerging and serious threat to heroin users is gray death, a potent mixture that can contain some combination of heroin, fentanyl, carfentanil, and Pink. Little is known about this drug, as the recipe, potency, and appearance changes depending on the batch and location. It is named for the concrete-like appearance and the ability to kill users quickly. 
Nearly every aspect of heroin and the people that use heroin has changed since the 1960s. With each transformation, the drug is becoming increasingly deadly and affecting more people. At this point, there is no predicting the future of heroin in the U.S.
---
References:
Cicero T.J., Ellis M.S., Surratt H.L., Kurtz S.P. (2014). The changing face of heroin use in the United States: a retrospective analysis of the past 50 years.. JAMA Psychiatry, 1;71(7), 821-6.
Centers for Disease Control and Prevention. (2015). Today's Heroin Epidemic.
Substance Abuse and Mental Health Services Administration. (2015). Behavioral Health Trends in the United States: Results from the 2014 National Survey on Drug Use and Health.
National Institute on Drug Abuse. (2014). Research Report Series: Heroin.
National Institute on Drug Abuse. (2015). Research Report Series: Prescription Opioids and Heroin.
Kentucky Office of Drug Control Policy. (n.d.) The Heroin Epidemic.
National Institute on Drug Abuse. (2017). Overdose Death Rates.
National Institute on Drug Abuse. (2017). Emerging Trends.
Drug Enforcement Administration. (2016). DEA Issues Carfentanil Warning to Police and Public.
Volkow, Nora D., M.D. and Collins, Francis S., M.D., Ph.D. (2017). The Role of Science in Addressing the Opioid Crisis. The New England Journal of Medicine, DOI: 10.1056/NEJMsr1706626
More resources about
Heroin Crisis in the Suburbs Instead of the Streets

: