Gender Specific Treatment for Substance Abuse
Does Addiction Affect Everyone Similarly?
Substance abuse disorders affect people of different demographics in different ways, and studies have shown that addiction treatment has the greatest success when tailored to individual needs. For this reason, patients seeking addiction rehabilitation may wish to consider a program that specifically treats people of their gender or sexual preference.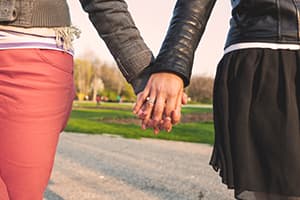 Benefits of Gender-Specific Rehab
Gender-specific rehab programs are designed to treat only men or only women. This removes some of the distractions that may arise from being around members of the opposite sex. It also allows patients to feel more comfortable or focused as they recover around peers of the same sex, enabling them to relate over experiences specific to their gender.
In some cases, individual barriers to recovery are gender-specific. Men and women might have very different feelings about seeking treatment for drug and/or alcohol abuse issues. For example, the National Household Survey on Drug Abuse found men were almost twice as likely to abuse drugs as women, but women are more likely to feel shame for seeking help for an addiction, to the point that they're less likely to ask for help at all.1 Gender-specific rehab can address these and other differences in a setting that is sensitive, supportive, private and non-discriminatory.
Benefits of Sexual Preference-Specific Rehab
Members of the lesbian, gay, bisexual, transgender and queer/questioning (LGBTQ) community face a unique set of factors that can contribute to their addiction disorder and hinder recovery. LGBTQ people often turn to drugs or alcohol because they feel isolated and different, or as a means of coping with social stigma and shame surrounding their sexual identity.
LGBTQ rehab centers offer therapy specific to the unique dynamic of this community, in addition to addiction treatment. Most sexual preference rehab centers also focus on helping participants accept and embrace their sexual orientation or gender identity, as a lack of self-acceptance can contribute greatly to psychological difficulties for members of these communities.
LGBTQ Addiction Rehab Programs

Members of the lesbian, gay, bisexual, transgender, and queer/questioning (LGBTQ) community struggle with alcohol and drug addiction at rates estimated to be double those of the general population.
LGBTQ-oriented rehab centers offer help designed specifically for members of the LGBTQ community. Read More
Inpatient Facilities Compared to Outpatient Clinics
In general, inpatient facilities offer a more intensive treatment process than outpatient clinics. Although inpatient and outpatient care both provide individual and group therapy, inpatient facilities offer a live-in environment with 24-hour supervision from medical and psychiatric staff. This supervision helps to prevent the patient from obtaining drugs or alcohol that would obviously interfere with the rehabilitation process.
The number of options may be overwhelming, but it's important to find a rehab program that fits your personal situation and preferences.
In contrast, outpatient treatment allows participants to continue living at home outside of treatment hours, so that they can meet family, work or other obligations. People who feel more comfortable in gender-specific or sexual preference rehabs have both inpatient and outpatient options to consider, and should carefully examine the additional factors in their home and work life to determine which is right for them.
People struggling with substance abuse may have difficulty choosing a rehab facility, whether for alcoholism, drug addiction, or behavioral addiction issues. The number of options may be overwhelming, but it's important to find a rehab program that fits your personal situation and preferences. If a gender- or sexual preference-specific environment is important to you, then participating in that type of center increases your likelihood of achieving recovery.
Is It Private and Confidential?
Rehab facilities keep the medical and psychiatric treatment they provide confidential—just as any other health professional would—in accordance with the Health Insurance Portability and Accountability Act (HIPAA).2 Under HIPAA, facilities may not release details about treatment or attendance without signed consent from the patient, except in specific emergency situations.2
Facilities that provide gender-specific issues or sexual preference rehab are especially sensitive to the need for private and confidential treatment. This confidential handling of treatment can be of vital importance for those in sexual preference programs who may suffer negative consequences related to their sexual orientation as well as their addictions.
What Is Treated?
Treatment for someone in a gender-specific or sexual preference rehab program is modified to include an exploration of how the patient's gender or sexuality affected the addiction. For example, these programs may help participants address issues with:
Discrimination.
Homophobia.
Depression.
Stigma or shame.
Possible rejection by family members.
Pressures of societal expectations.
These programs also take into consideration the different triggers for relapse experienced by people of different genders or sexual preferences. Compounding factors such as domestic violence, sexual abuse, or job discrimination can make lasting recovery especially difficult and even lead to symptoms of post-traumatic stress disorder (PTSD). In these cases, rehab centers may implement a type of therapy called eye movement desensitization reprocessing (EMDR) to diminish the power of negative memories and help the patient avoid relapse.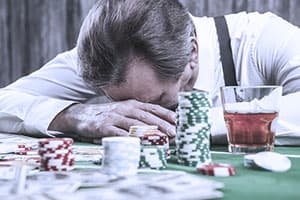 Drugs and alcohol are not the only addictions treated in gender specific or sexual preference rehab. Behavioral addiction treatment can also take into consideration the effects of gender or sexuality. There are many types of behavioral addictions, including:
Sex addiction.
Gambling addiction.
Pornography addiction.
Work addiction.
Shopping addiction.
While behavioral addictions certainly affect people of all genders and sexual preferences, the barriers to recovery are unique for patients with concerns related to their gender or sexual preference.
With these differences in mind, counselors can treat the condition more fully, working with patients to determine the causes of addiction, the triggers for the addictive behavior, and the best methods for avoiding future addictive activity.
How Long Does Inpatient Rehabilitation Last?
The length of addiction treatment in gender-specific and sexual preference facilities is typically the same as general facilities. In most cases, an inpatient rehabilitation program lasts at least 28 to 30 days, but it can be extended to 60 or 90 days (or more) as needed.
Although 30 days is considered the minimum length of time needed to address the causes of addiction and develop tools to help avoid relapse, studies have found longer rehab programs to be beneficial to many patients. The National Institute on Drug Abuse recommends users remain in rehab treatment for at least 90 days to provide the highest chance for a lasting recovery.3 Some patients require longer rehab stays, especially if the addiction is severe, long-lasting, or occurs alongside other medical or mental health issues.
What Happens During Treatment?

Detoxification
Many seek the help of professional detox programs prior to or at the start of longer-term substance abuse treatment programs. Detoxification (detox) centers are a good option for many with various substance dependencies, including alcohol, benzodiazepine, and opioid addictions.
Read More
As with any rehab program, the addiction treatment process at gender specific or sexual preference facilities begins with patient intake, during which health professionals examine the patient and take a report on medical, psychiatric, and substance use history. The person then begins detoxification, a process at the start of longer-term treatment that facilitates the natural clearing of the last traces of drugs and alcohol. Detox methods may vary based on abused substance type as well as other factors such as individual health status. In some cases, the substance will simply be stopped, while patient supervision and other supportive measures will keep the individual in recovery safe and comfortable. Other times, a tapering process or medication-assisted treatment will prove invaluable in diminishing cravings and other troublesome withdrawal symptoms.
After detox completion, the patient then enters or continues on with a rehab program to undergo addiction therapy. If the medical exam or detailed history found any other medical or psychiatric issues, the patient will also receive specialized care necessary to treat the accompanying condition.
Once the initial treatment period ends and the recovering individual leaves the rehab facility, aftercare begins. Aftercare is the ongoing treatment for substance abuse, and in its various forms, it may last a lifetime. As part of a solid aftercare plan, it is important that the patient continue with relapse prevention efforts and other forms of support such as regular therapy sessions and peer support meetings. These types of aftercare efforts can be especially important to patients of gender specific or sexual preference programs as they continue to promote the specialized support they received in rehab.
There may be no cure for a substance use disorder, but with the right treatment that suits your individual needs, you can manage one successfully. After rehabilitation, you must continue working on your sobriety daily. There's no reason to work on it alone, however. Peer support groups, mentors, and continued therapy are all proven ways to help prevent relapse and address the underlying issues that led the patient to abuse drugs or alcohol.
For more information about what to expect in treatment, please call our confidential helpline at . Rehab support specialists are available to help you understand the treatment process and provide information about addiction rehab programs that would meet your needs.
Paying for Treatment
The costs associated with inpatient drug rehab programs depend on the specific treatment facility and the program duration. Health insurance might cover a portion of treatment costs. Patients without health insurance might be given different financing options to allow for extended pay plans or discounts on treatment costs. Some facilities offer sliding scale fees based on the patient's income.
Should I Travel or Stay Near Home?
Traveling can add a sense of commitment to the program and make it more difficult to drop out of treatment and return to using.
Deciding whether to travel for treatment or enroll in a facility near home should be based primarily on finding a program that meets your needs. If you're looking for gender-specific or sexual preference rehabilitation programs, your facility choices may be limited, depending on your area.
Staying near home may be convenient, but traveling can add a sense of commitment to the program and make it more difficult to drop out of treatment and return to using. Staying at a treatment facility close to home is beneficial if the patient has a lot of support from family and loved ones, whereas traveling may be preferred in cases where the patient's home life contributed to or further enabled the addictive behavior.
Are You Ready?
If you're struggling with a substance use disorder and are ready for a sober, healthy, happy, productive life, then you're ready for help. Learning your options is the first step. Now that you know more about rehab facilities that offer help specifically to people of your gender or sexual preference, it's time to consider other personal factors and find the center that's right for you.
It's never too late to seek help for a substance use disorder. No matter your gender or sexual preference, how long you've had a problem, or how heavily you use the substance, rehab can help you get clean and sober again.
Sources
More resources about
Gender Specific Treatment for Substance Abuse

: