9 Questions About 12-Step Programs
12-step programs are a common part of addiction recovery. Many treatment programs utilize a 12-step approach. Also, many recovering individuals choose to attend meetings after they complete their treatment to maintain their recovery efforts and connect to a support network of people who've been through and understand their journeys.
This page will answer many of the most common questions about 12-step programs, including 'Do I have to be religious?' and 'What happens during a meeting?' 
---
What are 12-step programs?
If you are struggling with any type of addiction, you may have heard that a 12-step program can potentially benefit you in your recovery. These programs are community- and peer-based self-help support groups and host regular meetings in numerous locations. Participants attend these meetings while working through the 12 steps that outline a program for living in recovery.
There are a variety of groups available, with some geared toward a particular substance addiction. They include:
Alcoholics Anonymous (AA).
Narcotics Anonymous (NA).
Cocaine Anonymous (CA).
Gamblers Anonymous (GA).
Alcoholics Anonymous (AA) was the first 12-step program, and many other groups have modeled themselves after AA.1 Attendance of these groups is often advocated as an adjunct to and/or follow-up to other methods of treatment (such as inpatient rehab or outpatient therapy).
What can I expect from attending a 12-step meeting?
12-step meetings are often held at churches or community centers. Meetings are free, although donations are sometimes accepted. When you walk in, you will likely find others mingling amongst numerous chairs often set in a circle. Once the meeting begins, group members will go around the room stating their name, along with an acknowledgment of their addiction. You can let the group know you are a newcomer and join in, or you can also just sit and observe.
The rest of the meeting will involve others getting up to share their stories of addiction and/or recovery or reading from the basic text associated with that group (such as the Big Book for AA). Although there is no way to enforce confidentiality, group members are strongly encouraged to abide by that principle and abstain from speaking about other members outside of the group.
Do I have to be religious to do a 12-step program?
12-step programs serve as a resource available to anyone who is willing to accept that they have an addiction and who wants help to get better. Although you may hear people talk about God and make references to a "higher power," you do not have to be religious to attend a 12-step meeting or to become part of a group. In fact, members are encouraged to define their higher power in a very individualistic way.
Members are encouraged to define their higher power in a very individualistic way.For example, if you are not religious you might choose to think of the AA group in and of itself as your higher power. You can also think of it as just an acknowledgement that willpower alone isn't enough to get you through the addiction and that some kind of help is necessary for recovery.
It is also helpful to remember that trying out a group does not mean you are committing to it. If you are unsure about the 12-step philosophy, consider attending a few meetings to see how you feel. If you find that it conflicts with your personal values or it makes you uncomfortable, know that there are other groups that don't incorporate any concept of a higher power, such as SMART Recovery and LifeRing.
How do I know if a 12-step program is right for me?
12-step programs promote abstinence and involve working your way through each of the 12 steps as outlined in the basic texts. Much of the focus is on accepting the addiction, taking responsibility for your recovery, and engaging in fellowship with others.2,4 These programs can be hugely beneficial and have been associated with positive recovery outcomes,1-3 but still, you may be wondering if they're really right for you.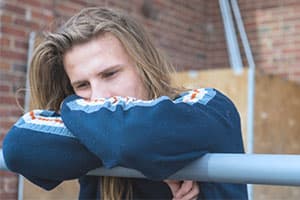 Some signs that a 12-step program may be an appropriate next step for you include the following:
You are wondering if you have an addiction and think it might be helpful to hear what other people have to say.
You have tried to stop drinking or quit using drugs on your own and it doesn't seem to be working, at least not long-term.
You have already completed a treatment program but you need solid aftercare options to help provide added accountability and to help promote continued recovery.
You are in counseling or an outpatient program for addiction but feel you need something more and/or you are looking for peer support.
Remember that you can attend a 12-step meeting without committing to the full program or to working through the steps. So don't be afraid to test it out—going to a group, even once, can help you 1) figure out if you have an addiction 2) validate your experiences as you hear from others who may feel and think the way you do and 3) make new connections with others who are sober (a very important part of recovery).
What are the 12 steps?
The 12 steps are a group of principles that members follow as a new way of life in order to promote recovery and wholeness.5 The exact wording of the 12 steps may vary slightly based on the particular meeting you are attending. However, the first step involves admitting powerlessness over your addiction, and the second step involves recognizing that there is some higher power that you can turn to for recovery. The rest of the steps guide you through processes like:
Acknowledging people you have hurt.
Making amends.
Continuing to self-reflect so you can admit your faults and learn where you need to grow.
What is a sponsor?
A sponsor is someone who attends your meetings, has gone through the 12 steps themselves, and who has maintained sobriety.1 This is someone that you can choose yourself, and it should be someone that you feel comfortable with.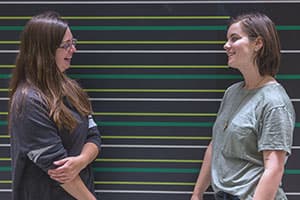 Your sponsor will help keep you accountable for staying sober and will be someone you can talk to who understands what you have been through and what you might be feeling. It is important to remember, however, that your sponsor is not a therapist and you should seek out professional services if that is something you feel you need.
How can I find a meeting near me?
You can search online here to find the appropriate 12-step group you are searching for. You may also be able to call some local treatment programs in your area and see if they conduct or host their own meetings or have recommendations for nearby churches or other locations that might offer what you are looking for. Many addiction treatment programs also incorporate the 12-step philosophy into their programs, so if you're looking to enter treatment and want to find one that does, you can begin searching online for the right one.
Can I bring a friend or family member to a meeting?
Some 12-step meetings are closed to individuals not in recovery so you if you want to bring a family member or friend, check first before bringing them along to make sure it is ok.5 Friends and relatives can attend open meetings which are more public and allow anyone to attend, whether they are invited speakers, the media, professionals getting an inside look, or just community members who want more information about addiction and recovery.
How often do I have to go?
If you are currently struggling with addiction or fresh out of recovery, you may be encouraged to attend meetings frequently and consistently. The more support and accountability you have, the better your chances for recovery. Even after you have maintained abstinence for a significant period of time and are feeling very stable in your sobriety, you might still attend regularly to help with relapse prevention, to promote continued healthy social interaction, and to otherwise maintain your recovery momentum. In fact, often addicted individuals have associated their relapses to times when they stopped attending their meetings. You will also want to follow any recommendations of your treatment providers regarding how often you should attend.
Remember, there is no cure for addiction; it has to be managed on a day-to-day basis, and consistently attending meetings where you find support in recovery can make all the difference in staying sober.
---
References:
A, C. M. (2015). Twelve-step programs for addicts. Salem Press Encyclopedia Of Health,
Substance Abuse and Mental Health Services Administration. (2013). TIP 47: Substance Abuse: Clinical Issues in Intensive Outpatient Treatment. A Treatment Improvement Protocol.
Gamble, J., & O'Lawrence, H. (2016). An Overview of the Efficacy of the 12-Step Group Therapy for Substance Abuse Treatment. Journal of Health & Human Services Administration, 39(1), 142-160.
National Institute on Drug Abuse. (2012). Principles of Drug Addiction Treatment: A research-based guide. (Third Edition).
Alcoholics Anonymous. (2017).
More resources about
9 Questions About 12-Step Programs

: