Extended Care Drug Rehab Programs
Extended drug treatment programs are available for those with serious drug or alcohol addictions. Conceptually, an extended addiction treatment program may include rehab as well as any accompanying aftercare treatment, or it may simply be an extension of the initial rehab duration beyond the usual long-term program period of 90 days.
Inpatient Addiction Rehab Programs
Inpatient programs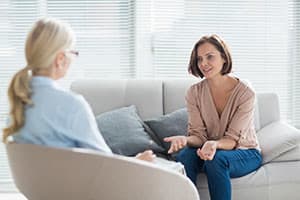 require that patients live on-site, and provide 24-hour supervision and access to medical and psychiatric care, if needed. The durations of long-term care in an extended drug rehab program vary, but often may last anywhere from three months to a year. This depends on the specific needs of the individual. Long-term programs can even be extended beyond a year, and some patients stay for more than one extended program.
Inpatient Facilities vs. Outpatient Clinics
Although costly and requiring a substantial time commitment, extended care through a residential or inpatient facility will sometimes be recommended. Extended drug rehab programs may be suggested for those with serious addiction issues, or for those who have attempted recovery many times without long-term success. These same people may be having trouble in society and problems functioning in the community. Enhanced access to on-site care is one of the many benefits for those in this situation, where doctors, medical staff, and counselors are available at all times.
Outpatient clinics are often utilized by those with relatively mild addictions to drugs or alcohol. Outpatient clinics let patients come and go, so they may not be right for someone with severe or long-standing addictions, an unstable home life, or a lack of supportive relationships. Outpatient clinics can help those who need to maintain a functioning home life, work life, or school schedule and are best when individuals have outside sober support networks to help them manage their sobriety.
Do I Need a Residential Facility?
Extended drug rehab programs in residential rehab facilities can help eliminate stressors or pressure from work, school, or other parts of society that may be hurting the healing process or distracting the individual from the recovery process. A residential facility allows patients to focus on uninterrupted recovery work and long duration healing throughout the rehab process. Many residential rehab facilities also incorporate a structured detox program at the start of the treatment duration.

Is Inpatient Rehab Private and Confidential?
There are federal and state laws that make extended drug rehab programs completely confidential. One of these laws, the Health Insurance Portability and Accountability Act (HIPAA), has been used to support patient privacy by preventing release of protected health information without the consent of the individual, except in the case of an emergency.
Will I Have My Own Room?
This depends on the extended drug rehab program you attend. Sometimes, long-term patients will have their own rooms, while in other cases the patients will have multiple roommates. Some facilities offer private rooms for an additional fee.
What Will Be Treated?
Extended addiction rehabs can treat a variety of substance use and behavioral addictions. Some of the addictions treated include:
Opioid use disorder.
Stimulant use disorder, such as cocaine, crack, amphetamines, or methamphetamine.
Benzodiazepine use disorder.
Marijuana use disorder.
Tobacco use disorder.
Gambling addiction.
Sex addiction.
Eating disorders, such as anorexia, bulimia, or binge eating.
Different extended care facilities specialize in treating all of these addictions and more. Some individuals deal with more than one addiction, and these polysubstance abuse or dual diagnosis issues can be treated simultaneously in an extended care facility, where there will be a longer period of time to conquer one's addictions.
How Long Does Inpatient Rehab Last?
Standard inpatient or residential rehabs last between 28 and 90 days for patients, with the severity of the addiction and the needs of the individual dictating the proposed length of treatment. Extended drug rehab programs may last from 90 days to a year. Serious addictions often take longer to stop without relapse, so it is important for patients to stay in rehab for as long as necessary. Individuals with co-occurring mental or physical health disorders may also benefit from treatment in a long-term facility. Some of the offered addiction treatment program lengths include:
28- to 30-day programs.
60-day programs.
Extended rehab (90 days or longer).
Paying for Addiction Treatment
Many programs offer financing, loans and accept health insurance from the patients who need treatment. Program pricing will reflect the length of time a patient will be at the facility, the amenities, and other factors. Some facilities offer a sliding-scale fee or are willing to work out a payment plan.
When deciding which program will meet the needs of you or a loved one, consider these factors:
Length of stay.
Type of treatment.
Amenities provided.
Whether the program is an inpatient or outpatient program.
Should I travel or stay close to home?
What happens next?
Extended Care Addiction Rehab Treatment Programs Near Me
The environment that will help you heal may not be where you currently are. If your home life is stressful, unstable, or even unsafe, or your daily environment is exacerbating your addiction to drugs or alcohol, consider traveling for rehab to get away and focus on healing. This can help to reduce any triggers associated with a person's location.
After rehab is over, patients may opt for an extended drug or alcohol addiction rehab program if it is suggested, or if they still do not feel ready to re-integrate back into regular society or remain ill-equipped to handle the responsibilities of daily life. Issues about the need for extended treatment lengths are best discussed with the doctors, therapists, or other addiction treatment professionals you'll encounter throughout the program. They will be intimately involved with your progress in treatment, and knowledgeable of any medical or psychiatric issues, if applicable, that can help determine if you are ready to leave the program or whether you would benefit from an extended period of treatment.
What to Expect During Addiction Treatment
Addiction rehab programs generally follow basic steps in the treatment process. These often include: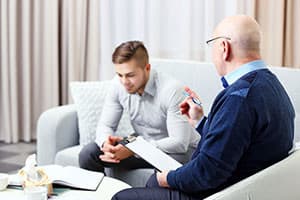 Initial Consultation
At some point prior to the commencement of any substance abuse treatment, a trained counselor will help the patient to decide the best course of action and suggest inpatient or outpatient treatment. Individuals who have a home life that is unstable or threatens the chance of recovery may do best in an inpatient setting.
Inpatient treatment can also be highly effective for those with severe or long-standing addictions, or with co-occurring medical or mental health disorders. Outpatient treatment facilities generally offer the same services, but on a less intensive basis, allowing patients to carry on with their work, school, or home duties without interruption. These facilities are also beneficial for individuals who attend self-help meetings independently and have a strong sober support system.
Individual Assessment
During the intake process, an intake placement counselor may conduct assessments to determine the severity of the addiction and learn more about the medical, psychiatric, and substance-use history of the individual and family. This will help to guide the treatment process by determining which areas need work.
Detox
Detox is usually the first step in treatment and involves safely allowing the person to withdraw from the substance or substances that have been used. Many facilities provide a medically supervised detox process, where medical staff is available around the clock to monitor individuals in withdrawal.
Medication-assisted treatment is a highly effective way to ease the uncomfortable or painful symptoms of withdrawal. It is especially important when detoxing from specific substances that can have life-threatening withdrawal symptoms, such as alcohol or benzodiazepines.
As of 2014, approximately 80% of detox facilities provided medication-assisted treatment. While detox is important, it is essential to follow it up with formal treatment to ensure the best results for sobriety.
After detox completion, the patient will move forward with the ongoing rehab process. This will last as long as needed for the patient to learn to manage their drug or alcohol addiction and maintain long-term sobriety.
Addiction Treatment Methods
Long-term programs may offer a variety of addiction treatment methods, including:
Traditional therapeutic programs.
Non-12-step programs.
Non-spiritual programs.
12-step programs with group meetings.
Spiritual meetings.
Faith-based programs.
These are all based on different types of philosophies, activities, and ideals, so it is important to find one where you would feel comfortable. It is a good idea to check that the facility uses evidence-based treatments or those that have been extensively studied and shown to be effective at treating addictions. Find a rehab center that has a treatment philosophy that matches your own to get the best results.
Aftercare Following Rehab
Sober-living houses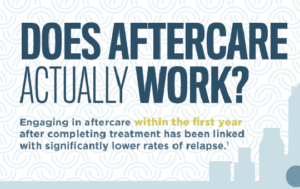 and halfway houses are a commonly sought means of continuing on with an extended drug rehab program. These houses allow you to live with your sober peers. These people are often going through similar problems and will support one another in staying sober.
Participants in sober living or halfway houses often save money on housing or food, since they live in a shared environment, and this can relieve the day-to-day financial stress experienced outside of treatment. While in treatment, patients and therapists work collaboratively to develop an aftercare plan to ensure continued sobriety. This aftercare plan may include extending the length of treatment, residence in a sober living house, halfway house, or other recovery environment, ongoing therapy sessions with a substance abuse counselor or therapist, and participating in regular self-help meetings.
Getting Help for Addiction
It's never too late to ask for help, even if your addiction is severe. Complicated addictions can be successfully treated, so it's important to find a treatment center as soon as possible. Call our 24-hour hotline at  today for information on addiction rehab centers near you.
Our rehab information specialists can help you learn more about extended drug rehab options offered in your area, including both inpatient and outpatient facilities. You should know as much as possible before choosing an addiction rehab program and we want to help. Rehab works and recovery is possible.