Desert Addiction Treatment Centers
Are There Rehabs in the Desert?
Living in the desert can feel isolating because you often have to go far away to find the things you need. If you're struggling with addiction, the isolation of the desert can make you feel hopeless. Don't despair, however. There are desert drug rehab centers that are ready and willing to help you without requiring you to leave the desert behind. If you know where to look, you can find the help you need to overcome your addiction in rehab programs near the desert.
What Are Desert Drug Rehabilitation Centers?
Desert drug rehabilitation facilities are simply rehab centers that are located in desert areas such as Arizona or New Mexico. People who live in these areas can easily access rehab services by going to one of these facilities. In addition, people who live in other areas of the country may want to attend a desert drug rehab program because the relative isolation of the desert can help protect their anonymity or give them a sense of peace.
What Can Desert Drug Rehab Centers Do to Help Me?
Many desert drug rehabilitation facilities operate on the premise that different people need different types of treatment to successfully get sober and remain free of alcohol or drugs. Most such rehab centers offer some of the following services: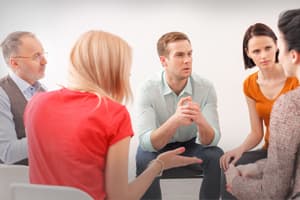 Individual and group counseling sessions. Individual counseling sessions focus on the client's unique needs. Trained staff help recovering addicts explore underlying feelings that contribute to addiction problems, and teach them coping strategies and ways to handle anger, stress and other uncomfortable emotions. Group counseling sessions allow clients to talk about issues that are bothering them and get support from other recovering addicts as well as from addiction counselors.
Support groups. Some desert drug rehab centers offer 12-step programs and other support groups that are designed to help recovering addicts stay sober. These groups follow established principles for allowing participants to share their experiences and help one another get through the day without alcohol or drugs.
Detox services. Clients who are physically addicted to drugs or alcohol may need medical help to safely withdraw from their drug of choice. Some prescription drugs, as well as some illegal drugs, can cause physical illness if the client doesn't keep taking them, so trained medical personnel need to supervise and help clients in desert drug rehab centers while they are detoxifying.
Services for friends and family. Friends and family of recovering addicts sometimes need support and help as well. Services for these people can help them process feelings about the way the addict behaved while in the throes of addiction, learn to focus on their own behavior rather than the addict's, and learn better ways of interacting with the addict so they can encourage sobriety.
Aftercare. Most desert drug rehab services require that patients live at the rehab facility for a period of time. After the client graduates from rehab, usually the rehab facility offers services on an outpatient basis such as weekly therapy sessions. These services help support newly sober clients as they return to their regular lives so they are less likely to relapse.
Treatment Models
The most common treatment model that desert drug rehab programs use is the 12-step model. This model is based on the 12 steps of Alcoholics Anonymous and similar groups, and encourages participants to let go of things they can't control, develop a relationship with a higher power, and face and correct their flaws and misdeeds.
Although this is the most popular treatment model, it is not the only one. Many desert drug rehabilitation centers use alternative models that are based on teaching the individual to empower himself to solve problems without resorting to drug or alcohol use. Clients who don't feel the need for a spiritual foundation might prefer one of these alternative models.
Costs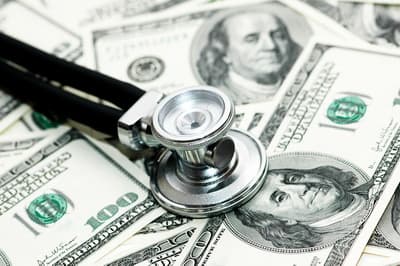 Desert drug rehabilitation programs can be costly if recovering addicts pay out of pocket rather than using insurance to pay for rehabilitation services. Clients must pay for their food, room and board in addition to paying for therapy and other services. Many desert drug rehab center services are covered by insurance, but some clients prefer not to use insurance because it leaves a paper trail demonstrating that they have attended rehab.
I Want to Find an Executive or Luxury Rehab Center
If work issues have deterred you or someone you care for from looking for help for a substance abuse issue or behavioral addiction, executive rehabilitation facilities may be just the thing that's needed. By marrying high-quality drug abuse and behavior addiction treatments with the freedom of occasional computer and phone access, an executive team member can get sober in privacy and comfort.
Many Excellent substance abuse and behavior addiction treatment clinics grant the top-tier amenities you would expect to find in the world's finest hotels, with your success and well-being being the biggest priorities. From gym facilities and in-house massage therapy to housekeeping services and fine linens, you can get excellent drug abuse and behavior addiction treatment for yourself or someone you care for while enjoying rehab. For help looking for the best-quality luxury treatment programs in a desert setting, call our no-cost helpline right away at .
Things to Look for in a Desert Drug Rehab Program
Clients may need different things to successfully stop using drugs or alcohol. Here are some things you should consider when looking at desert drug rehabilitation programs.
What philosophy does the program base treatment on? Whether the program is spiritually based or secular, it needs to be based on values that you are comfortable with. For example, a program that is based on religious values might not work for you if you are not a religious person. Each program bases its treatment models on certain ideas; find out what they are and whether you're comfortable with them.
What types of treatment are available? As different treatment models work best for different people, the most effective desert drug rehab programs will offer several different types of treatment. Treatment should consist of a mix of activities, some of which should be optional. That way you can try different things and see what works best for you.
What is the program's success rate? Although you can't expect any program to be 100 percent successful, you want to attend a desert drug rehabilitation program that has a high rate of success. If only a few people successfully get off drugs or alcohol using a particular program, the program is not likely to work for you either.
What credentials do staff members hold? Not only do you want to make sure that the people working for your desert drug rehab program are experienced with addiction, but you want to check for a mixture of experts. At the very least, there should be medical doctors on staff as well as licensed psychologists. That way you can get help with any underlying medical issues that are contributing to your drug and alcohol problem as well as help with any detoxification issues.
How long is the program? Programs can be short or long term, and different program lengths work for different people. There should be several options available, and you should have the ability to extend your stay if you and your doctors think it is necessary.
As you can see, it takes some effort to find the right desert drug rehab program for you. However, it's worth it because continued drug and alcohol use can ruin your health, your finances and your relationships. With the right help, you can overcome drug and alcohol addiction problems and go on to live a happy, productive life. Call us at to learn about desert rehab centers that can help you.
More resources about
Desert Addiction Treatment Centers

: