Christian Drug and Alcohol Rehab Centers Near Me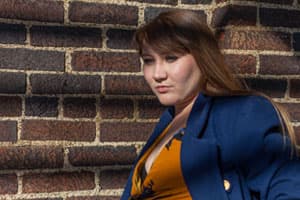 If you identify as Christian and are struggling with drug or alcohol addiction, then a Christian rehabilitation center might be the right choice to help you overcome your substance abuse issues. For some, faith can serve as the backbone of recovery. Christians struggling with alcohol and drug addiction often look to their faith for the strength to change. Christian treatment centers can help people discover, or rediscover, their faith in God while also helping them build a life of sobriety and purpose. Perhaps you are willing to travel or prefer to stay near, Christian-based rehab centers can be found throughout the United States.
Christian Addiction Recovery
The Recovery Process

The specific steps of a person's addiction rehabilitation process will vary according to the type of addiction, the treatment plan used, and the individual seeking rehab. However, all recovery processes tend to share certain key elements.
Read More
Drug and alcohol abuse are chronic conditions that often continue to get worse when left untreated. Addiction is a complex disease, and getting sober isn't as simple as having strong willpower. Addiction is generally characterized by compulsive, drug-seeking behavior, or an intense desire to use drugs or alcohol, despite severe medical or social consequences.1 Fortunately, addiction treatment programs can help you overcome compulsive behaviors and reduce your urge to use drugs or alcohol. Christian rehab centers combine traditional treatment with spiritual guidance to help you take control of your life.
Struggling with an inability to stop consuming alcohol or drugs can make you feel isolated, particularly from others in your church or spiritual organization, but you're not alone. In 2015, 15.7 million Americans over the age of 12 had an alcohol use disorder, and 7.7 million had an illicit drug use disorder.2 Substance abuse occurs in all types of people, regardless of their religion, race, gender, or class. In Christian drug and alcohol rehab, you will find like-minded people helping one another make positive changes. Christian treatment centers provide addiction therapy and spiritual guidance to people with all types of drug and alcohol addictions.
What to Expect in Rehab
Christian treatment centers are not very different from secular rehab. Many accredited Christian drug and alcohol rehab centers use the same types of evidence-based treatment as other facilities. The difference is that these treatment approaches are framed by spiritual awareness. Counselors and staff members at Christian facilities will typically share your same faith. You will be encouraged to strengthen your relationship with Jesus through daily prayer, Bible study, and worship. You will also participate in proven addiction treatment methods, which may include detoxification, individual counseling, group therapy, 12-step programs, and other therapies based on the substance of abuse, severity of addiction, and other individual factors.
As in other addiction treatment programs, Christian-based rehab will generally follow a 4-step process:
Patient assessment: Incoming rehab patients undergo a complete medical and psychiatric evaluation so that clinicians can determine the most appropriate course of treatment. A successful treatment program will take into consideration factors such as family history, substance of abuse, severity of addiction, and any medical or mental health issues that could affect the patient's recovery.
Detox: The length and ease of the detox process will vary significantly depending on the substance of abuse and whether your body has become physiologically dependent on that substance. Detox from opioids, cocaine, methamphetamines, benzodiazepines (benzos) or alcohol can produce intense, and sometimes dangerous, withdrawal symptoms in patients who are dependent on those drugs. In some of these cases, rehab center staff may prescribe medications to ease your symptoms and prevent medical complications.
Addiction treatment: Most rehab centers provide a combination of individual counseling, behavioral therapy, and group counseling to treat addiction. These methods will help you identify the problematic patterns of thinking and behavior that led to addiction, and give you the tools you need to cope with temptation, triggers, and the various other factors that contributed to your substance abuse. You might also participate in 12-step programs such as Alcoholics Anonymous or Narcotics Anonymous to receive the support of peers who are going through similar experiences.
Aftercare: Before leaving rehab, you will work with your therapist to develop an aftercare plan to enable long-term recovery. Aftercare may include further addiction treatment at an outpatient facility, Christian support groups, 12-step programs, or individual therapy.
What makes Christian rehab centers different than other treatment programs is the spiritual guidance and support that you will be offered along your journey to recovery. Many Christian drug and alcohol treatment centers have priests, ministers, or other religious mentors on staff. These spiritual leaders can help you develop the strength to stay sober by strengthening your relationship with God.
Choosing a Christian Rehab Center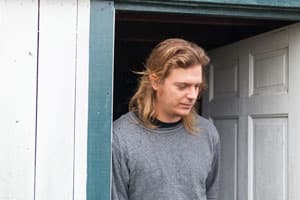 There are a lot of addiction treatment programs out there. So how do you find the one that's right for you? There are many factors to consider, and no single rehab program works best for everyone. Some programs focus more on mental health and co-occurring emotional disorders. If you turn to drugs and alcohol because of anxiety or depression, you might prefer a program with a deep mental health or dual diagnosis focus.
There are many secular recovery centers that offer a Christian rehab program. This would mean that some, but not all, patients around you would be participating in spiritual activities. Think about whether you prefer a traditional program with a spiritual component, or a facility that is exclusively faith-based.
Spiritual guidance can play a role in recovery, but it must be combined with evidence-based therapeutic treatment. You may find it helpful to research addiction treatment approaches so that you know what to expect. For example, cognitive behavioral therapy (CBT) is one common approach to the treatment of addiction. Alcohol and drug abuse can take a major toll on families, so you might be interested in a treatment program that offers family therapy in addition to individual treatment. Family therapy can not only help you recover, but it can also help your children, parents, or partner.
Dual Diagnosis
Some Christians could suffer from both substance abuse (such as drug or alcohol addiction) as well as mental health disorder (such as depression, bipolar and anxiety). A tailored program can be created to help with the treatment of both, which is commonly referred to as dual diagnosis treatment.
Dual diagnoses require integrated and comprehensive care to fully address and rectify both conditions. This type of treatment is offered by rehab centers that provide treatment from substance abuse and help with mental health related issues. You can find out more on our dual diagnosis treatment guide.
Other Treatment Considerations:
How much will it cost? Insurance might cover some, or all, of the cost of treatment. Some Christian rehabilitation centers may offer financing options or a sliding scale fee structure based on your ability to pay. Even without insurance, there are ways to cover the cost of treatment, so be sure to research the options available.
Do you need to be close to home? If being near to home will provide support, then a rehab program near supportive family and friends might be best. If stressors surrounding your home are triggers for your addiction, consider traveling to a destination rehab where you can completely immerse yourself in the recovery process.
Do you want a mixed gender program? Many people prefer all-male or all-female facilities and programs.
Do you want an inter-faith program? Maybe you're just looking for a spiritual component rather than an all-Christian environment.
Do you want luxury facilities? Some programs offer private rooms and high-end amenities such as spa treatments and gourmet meals.
Do you need executive facilities? If you need to stay connected to work during your treatment, there are executive programs available that provide access to a computer room and time to work.
Do you want to be with your peers? LGBTQ, veteran, and adolescent programs and other specialized options are available.
What treatment level do you want? Will you be seeking an inpatient, outpatient, or intensive outpatient program?
Christian rehab offers you a chance to recommit to your faith. Your increased spiritual awareness will guide you through recovery. After rehab, you will carry your faith with you back into the world. It will help you to resist temptation and maintain long-term sobriety.
Inpatient Treatment Centers
Residential treatment for drug and alcohol addiction can be an important milestone on the road to recovery from substance use disorders, especially for Christians who are dealing with severe addiction-related issues and even some with dual diagnosis mental health conditions.
Residential rehab centers provide 24/7 supervision and care while you reside at the facility for the duration of the program. Hospital-based inpatient programs offer around-the-clock medical care from healthcare professionals. There are also Partial Hospitalization Programs (PHP) that you may want to consider. Many non-hospital-based residential programs also facilitate access to medical services when needed.
Best Rehab Centers for Christians Near Me
If you're wanting to find the best inpatient rehab center for Christians near you, it's important to carefully consider the various types of treatment programs available to ensure your needs are met. The best and most effective treatment is that which is tailored to your individual needs, whether it's short- or long-term, residential inpatient, outpatient or dual diagnosis programs.
Depending on your location, you may find there is not an appropriate treatment program in your area for Christians. However, if there are programs nearby, consider the pros and cons of being admitted to a local program versus traveling out of state. Our rehab directory can help you search through treatment providers throughout the United States. Some popular States include California, New Jersey, Florida and Texas.
Articles Related to Christian Rehabilitation Treatment
Sources:
Soyka, M. (2017). Treatment of Benzodiazepine Dependence. The New England Journal of Medicine, 376(12), 1147–1157.
Substance Abuse and Mental Health Services Administration. (2015). Key Substance Use and Mental Health Indicators in the United States: Results from the 2015 National Survey on Drug Use and Health.
More resources about
Christian Drug and Alcohol Rehab Centers Near Me

: