Why Detoxing from Alcohol at Home Is a Bad Idea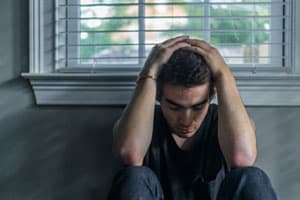 Detoxing at home is not always a good idea. In fact, it can lead to serious side effects that could put you in the hospital. Detoxing can be a very beneficial process, but it can be dangerous when it isn't done correctly.
Alcohol causes both a physical and mental tolerance and dependency in the body. That means that you mentally will crave and think you need it, and your body will actually adapt to need it to function correctly. Sudden alcohol cessation can cause you to go through heart seizures (heart attacks), convulsions, and hallucinations, and it can result in death if not treated rapidly. Going cold turkey after drinking in excess for years is a terrible idea, which is why there are so many rehabilitation and detox centers and therapies available.
The first phase of detox should be completed with medical care. A doctor might be able to prescribe you medications for at-home detox, or you might be able to do an inpatient or outpatient program, depending on your needs. Medical intervention can prevent your detox from being life-threatening. The first part, the physical dependency you've built up, will be the most dangerous. After doctors are able to wean you off alcohol, you can go to therapy and support groups. These help you stay off the drug and mentally prepare yourself to deal with your problems without a drink.
Over time, your body and brain will return to normal (in most cases), and once you're past the physical withdrawal stage, you should not have any more life-threatening problems. The psychological symptoms might persist, which is why it's important to seek help for them.
Drug detox is also can be life-threatening if not done correctly. Not all drugs are dangerous when you detox, but many heavy drugs, such as heroin, certainly are. Heroin is one of the world's most dangerous and addictive drugs, and it can be hard to overcome an addiction because of this.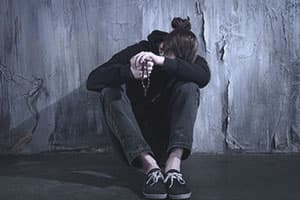 The body of a person who takes heroin will soon require the drug to function properly. The nervous system will have become used to chronic exposure to the opioids, so an abrupt withdrawal can be incredibly painful and dangerous. Withdrawal itself can take up to four days to peak, so it could be well over a week before the symptoms subside enough to go on with daily life. Symptoms you could face from withdrawal without medical help include chills, irritability, seizures, weakness, vomiting, and anxiety.
Methamphetamine users often have more psychological symptoms than with any other drug. These can include paranoia, severe depression, and suicidal thoughts. Because of this, withdrawal that is not medically supervised can be life-threatening. Intense cravings coupled with severe psychological lows can cause a person to become violent or so depressed that the person commits suicide. That is one of the major dangers of detoxing from meth without the help of a clinic. A medical provider will help a person get through withdrawal and detox with additional medications, monitoring, and therapy.
When alcohol and drugs are combined, this can make it very challenging to know the kinds of side effects that will happen with detoxification. Withdrawal is a dangerous process on its own, and stopping cold turkey while mixing substances can end up being lethal. Seizures, heart attacks, breathing difficulties, and can occur if the withdrawal is not carefully supervised. That is why it's best to talk with a medical provider before stopping any drug or alcohol use.