Walgreens is Now Stocking a Life-Saving Nasal Spray
Walgreens stores are now stocking Narcan nasal spray – an FDA-approved form of naloxone – in all of its 8,000 pharmacies.
Narcan is used to treat an opioid overdose. It works by reversing the effects of these drugs, which include heroin and prescription painkillers. This is just one part of Walgreens comprehensive plan to combat the devastating opioid epidemic wreaking havoc and across our nation.
Stocking the Shelves
Another part of Walgreens strategy includes adopting CDC recommendations for improved drug safety education.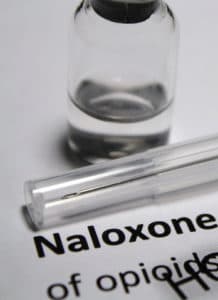 Anyone receiving an opioid medication with greater than 50 milligrams of morphine is taught about the dangers of accidental overdose and the proper use of Narcan by the stores' pharmacists. They also make sure patients understand that Narcan isn't a substitute for medical care, and they're advised to call 911 after administering the drug since the person receiving the medication should receive immediate medical assistance.
The chain is also allowing people to purchase Narcan without a prescription at its' stores in 45 states. Walgreens executives hope to work with legislators in the remaining states to make this life saving medication accessible to everyone.
Walgreens Group Vice President explains, "By stocking Narcan in all our pharmacies, we are making it easier for families and caregivers to help their loved ones by having it on hand in case it is needed…As a pharmacy we are committed to making Narcan more accessible in the communities we serve."
Seamus Mulligan, CEO at Adapt Pharma (the manufacturer of Narcan Nasal Spray) applauds Walgreens efforts to increase the drug's availability. He explains, "This effort, combined with the opportunity for patients and caregivers to obtain Narcan nasal spray without an individual prescription in 45 states, is critical in combating this crisis."
To show their support of Walgreens efforts pharmaceutical wholesaler, AmerisourceBergen, have distributed Narcan demo devices to pharmacists free of charge.
Making a Difference
In addition to the accessibility of naloxone, Walgreens has also collected more than 155 tons of unwanted medications through its safe medication disposal kiosks, located at 600 pharmacies nationwide. The initiative allows people to dispose of unwanted prescriptions (including controlled substances) in safe and convenient locations at no cost and year-round.
With 91 American's dying every day from opioid overdoses, this is a step in the right direction to help stop some of these unnecessary and tragic deaths.
Additional Reading:   Naloxone 101 – Learn How to Save a Life
Image Source: iStock