Volvo Refuses to Hire Worker Legally Taking Suboxone
Michael Files was eager to begin his new job at Volvo. On the day he arrived for orientation, he didn't receive a new employee welcome packet. Instead, Files was told the company had "changed its mind" about hiring him.
Somehow, Volvo "discovered" Files was participating in an approved and accredited buprenorphine program. As a result, they no longer wanted him.
The Equal Employment Opportunity Commission (EEOC) filed action against Volvo Group North American for this decision. Their suit claimed Volvo's actions were unlawful due to discriminatory practice against Files and violated the Americans with Disabilities Act (ADA).
The EEOC asked for back pay, damages, and job reinstatement for Files. Their action also asked that the Volvo Group make efforts to eliminate any discriminatory employment practices.
MAT Prejudice Lands Manufacturer in Court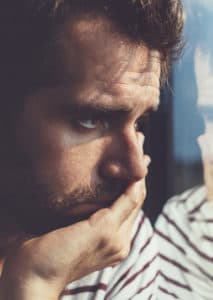 EEOC District Director Kevin Berry stated, "Volvo violated federal law when it ignored the qualifications of an applicant, and instead wrongfully rescinded a job offer because he is a recovering drug addict in a medically supervised treatment program."
Files had applied for work in the fall of 2014 and was offered a job in February 2015. Volvo told Files the offer was contingent on a physical exam, drug screen, and background check. During his physical, Files told the nurse he was receiving Suboxone treatment under the supervision of an accredited physician. At that point, the nurse allegedly told him the car manufacturer considered Suboxone "a narcotic worse than heroin."
On January 19, 2018, Volvo Group North America, LLC agreed to pay Files $70,000 in monetary relief for failing to conduct an individualized assessment to determine what effect, if any, Suboxone had on his ability to perform the job.
Volvo will also institute a three-year consent decree to resolve the EEOCs federal disability discrimination suit; the consent decree is meant to prevent Volvo from violating the ADA in the future. In order to meet the terms of that decree, Volvo must:
Distribute an ADA policy to all employees at its Hagerstown facility explaining the right to a reasonable accommodation
Amend its policy on post-offer medical and drug evaluations, making it clear as to how the company assesses whether the employee's (or an applicant's) lawful use of prescription medication poses a threat under the ADA
Provide ADA training and report to the EEOC about its handling of future disability discrimination complaints
Post a notice regarding the settlement
"They Should Know Better"
After hearing Files' story, many treatment providers and recovery specialists were appalled that this type of bias is present in today's workforce. Sally Friedman, Legal Action Center legal director stated, "In light of the opioid epidemic, it's outrageous for employers to discriminate against treatments that are widely considered to be the standard of care." She added, "Volvo's HR should certainly know better. Unfortunately, a lot of employers don't know better."
Files' work history included employment as a forklift operator from 2011 to 2013 and sanitation worker from 2013-2015. Under supervised medication treatment since 2010, he's required to attend monthly counseling sessions and complete monthly urine drug tests.
Sylvester C. Sviokla, M.D. said, "Many of my private patients work with heavy machinery (many with the knowledge of their employers) and there's no evidence of Suboxone impairing their performance. There is no evidence that buprenorphine/naloxone impairs cognitive or physical ability."
The First of Many?
Access to medically assisted treatment continues to expand. Many accept it as the gold standard for care, and thousands in recovery across the country receive treatment similar to Files'. When you stop to consider these growing numbers, it's highly likely this won't be the last buprenorphine-related discrimination case launched by the EEOC.
Additional Reading:   Stigmatizing MAT – Here's Why It Needs to End
Image Source: iStock