The Real Cost of Heroin Will Blow Your Mind
21.9 billion dollars. That's how much heroin costs our nation each year. And the cost is absorbed in three main areas:
About a fourth of those dollars are health care expenses.
Roughly another fourth are law and criminal justice costs.
The remaining half (53 percent) comes in the form of lost productivity.
This breaks down to about three percent of the dollars coming from health insurance companies, and 46 percent coming from Uncle Sam. That's right – the U.S. government pays nearly half the cost of heroin addiction in the nation. And the rest? It's covered by institutions and state taxpayers.
If those numbers aren't staggering enough, wait till' you see the personal cost of using heroin…
Let's do the Math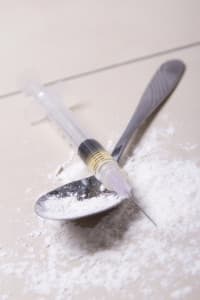 The average cost for heroin use is $150 per day – or $54,750 per year. Based on 2014 Census Bureau data, the median household income in America is $51,939. So over half the population makes less than the cost of using heroin for a year.
That doesn't seem to stop our nation from using, though.
The most recent reports reveal that 669,000 people used heroin in the past year. Doing some quick math, if each of these people had an average $150 per day habit, that's more than $36 billion spent on heroin each year.
A Lot More Than Money
Of course, there's way more than financial cost involved with heroin use. In fact, the biggest costs aren't even calculable. Heroin takes lives. Each year, heroin use robs our nation of 11,000 people.
Those who escape this ultimate cost pay significantly in other ways:
A heroin habit costs you your health. Across the nation, emergency departments get an average of 201 visits each day thanks to heroin use.
It costs you any hope at financial security. Who can save for the future when they need to buy a hit every couple hours?
It's likely to cost you your job and career. A failed drug screen could result in a pink slip or prevent you from landing a job. Struggling through withdrawal on the job also makes working a full shift extremely difficult.
You may lose your freedom, if incarcerated. Penalties for drug possession vary by state and range from fines of $100 and/or a few days in jail to thousands of dollars and several years in prison.
You also pay a high cost in relationships. Family and friends suffer, connections are often severed and relationships are lost.
Your dreams. Your family. Your life. Clearly, heroin costs a lot more than $150 a day.
Recommended Heroin Related Articles