Stigmatizing MAT: Here's Why It Needs to End
Millions of people around the world are suffering from substance use disorders. While many are recovering – or even "recovered" – there's still a large population of people out there who either aren't ready to get clean and sober or don't know how.
Before you can begin to evaluate treatment options, you first have to admit that you need treatment – something that's terrifying in today's climate. The "War on Drugs" and labels like "junkie," "crackhead," and "dope-fiend" are enough to make someone hold tight to their secrets and suffer in isolation.
According to the American Society for Addiction Medicine (ASAM):
"…we must change the conversation about what it means to have addiction, and we also must increase access to evidence-based treatments. This means putting an end to stigma, increasing access to medication that can treat opioid use disorder, and supporting the expanded use of naloxone – a life-saving medication that can reverse the effects of an opioid-related overdose. People with addiction deserve to be treated like any other patient with a medical disease, and physicians are helping the nation understand how to do this. That is one reason the Task Force encourages increased education and training for medication-assisted treatment (MAT)."
What is Medication-Assisted Treatment?
MAT is defined by using conventional therapies in conjunction with certain medications that have been proven successful at helping people struggling with substance abuse stay clean. MAT is most often used for patients trying to get off of opiates like prescription painkillers and heroin.
There are three different types of MAT:
Methadone Maintenance: With methadone maintenance, patients have to go to the clinic every day to get their dose of medication. Methadone not only suppresses withdrawal symptoms, it stops cravings as well. Methadone is meant to be taken long-term.
Suboxone Maintenance: Suboxone is a combination of buprenorphine and naloxone that keeps the withdrawals at bay, but isn't subject to the same regulations as methadone. Typically, patients receive a prescription for a full month's supply that can be taken at home. Suboxone is typically considered a "safer" medication, as it contains the opiate blocker naloxone and prevents users from getting high if they use other opiates.
Vivitrol: Vivitrol (naltrexone for extended-release injectable suspension) is a once-monthly injection given by a doctor that blocks the brain's opiate receptors, making it impossible to get high from any opioid. Recently, Vivitrol was also approved to help manage alcohol cravings.
So Why Do People Oppose MAT Therapy?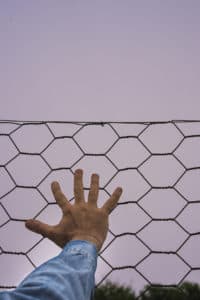 It was 1972 when methadone became the first stabilization and maintenance drug on the market for opioid treatment. Naturally, the federal government placed a ton rules and regulations on the methadone clinics that opened in the years following. These regulations, including strict daily attendance, supervised dosing, individual counseling, and urine testing, set the stage for the beginning of social stigmas against taking medication for opiate addiction, especially since many people believe substance abuse is a choice not a disease.
Only recently, with overdose rates higher than we've ever seen, are people are treating substance abuse as a health crisis and not a criminal or moral issue.
Unfortunately, a large majority of drug and alcohol treatment centers solely push 12-step programs, like NA or AA. Rehab facilities frequently take their clients to outside meetings, so they're taught to believe that's the "right" way to recover. Due to the frequent exposure to these types of programs in early recovery, MAT is often stigmatized as "replacing one addiction with another."
With death tolls rising and an opioid epidemic plaguing our nation, we all need to consider new ways of thinking. It's okay to try different recovery methods and therapies – look into AA, NA, CA, programs like SMART Recovery, Women for Sobriety, or Celebrate Recovery. After all, recovery isn't a one-size-fits-all kind of thing.
Additional Reading:   Can We Stop Calling It "Medication-Assisted Treatment"?
Image Source: iStock